As globalization picks up pace and people get more mobile, there's much more opportunity for us to interact with other cultures and languages. Sometimes we rock it, and sometimes… we don't.
Check out our selection of things lost in translation:
14. You better come; you don't want to suffer the consequences: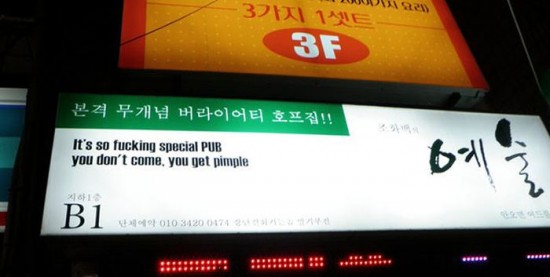 13. The directions seem simple enough:
12. It's important to not lose sight of traditions:
11. Super cheap, just 3 or 4 human lives:
via Justsmoething.com via engrish.com
10. Ugh, vegetables:
If you're curious about how in the world such a mistranslation happens, you can read about it here.
9. We're not too happy about fruit either:
8. While we're at it:
7. We'd really appreciate your cooperation:
6. Come on, angle:
5. If this is the 'before' picture, you should see the 'after' picture on the back:
4. Priorities: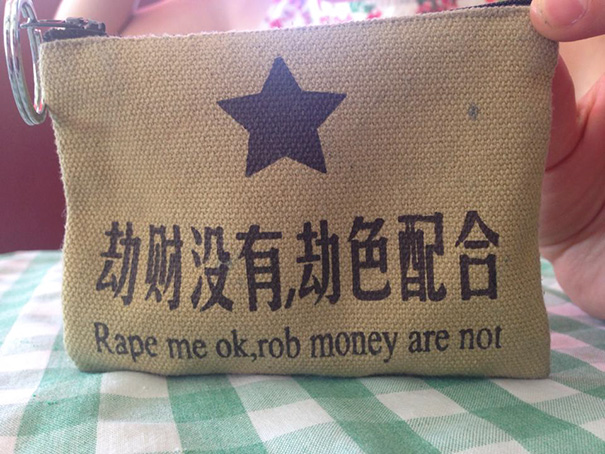 3. If you insist…
2. Constructive feedback:
1. Feel-good signs: