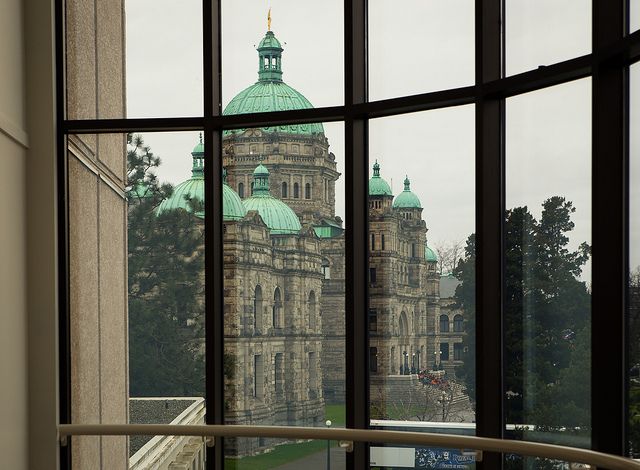 by Jonathan Miske / Flickr / CC BY-SA 2.0
B.C. is pausing its Provincial Nominee Program  (PNP) for 90 days in order to restart in July, 2015. If you applied on or before March 31, 2015, your PNP application will continue to be processed.  If you applied after this date, B.C.'s PNP will only accept applications from the following streams:
All Express Entry BC categories, including:

Express Entry BC Skilled Worker: this is for skilled workers from abroad who have:

Post-secondary education, and/or
Training and several years of experience in a:

Professional occupation, OR
Management occupation, OR
Technical or Trade occupation; OR
Other skilled occupation.

Express Entry BC Health Care Professional: there is demand for Healthcare professionals in British Columbia. You may be eligible if you are a:

Physician, OR
Nurse, OR
Allied Health Care Worker.

Express Entry BC International Graduates: this if for international students who have graduated from a Canadian University or College in the past 2 years. You must also have a full-time job offer.
Express Entry BC International Post-Graduates: this is for recent graduates from a B.C. post-secondary institution with a master's or doctoral degree in the following areas:

Natural Sciences,
Applied Sciences,
Health Sciences.

Skills Immigration:

Health Care Professional
Northeast Pilot Project.
All other categories under the Skills Immigration or the Business Immigration stream will NOT be accepted by BC's PNP at this time.
The updated BC PNP will be closely geared to the needs of British Columbia's labour market and the province's economic development priorities. Updated information on the application process will be posted in July, 2015 at: www.welcombc.ca/pnp . The PNP will not respond to requests for application status during this period. If you have already been nominated by the PNP, you should proceed with your application for permanent residency to CIC. 
Am I Eligible?
This means that the best way to be nominated by British Columbia's PNP is to use Express Entry and specifically Express Entry BC, or EEBC. Here's how it works.
Your first step should be to visit the Express Entry's website and create an online profile to see if you are eligible for Express Entry at the federal level. Complete the self-assessment and create your profile. Indicate you are interested in settling in B.C. Go here for more information on Express Entry, and to ensure you meet the minimum requirements for one of the following 3 federal programmes under Express Entry:
Remember that to be eligible across all categories you must:
Be eligible for legal immigration status in Canada and not be deemed inadmissible;
Provide evidence that you can support yourself and your dependents and establish yourself economically in British Columbia;
Prove that you intend to settle and reside in B.C.
Further, the requirements for the 3 federal immigration programs under CIC Express Entry listed above require:
| family Members | Funds Required |
| --- | --- |
| 1 | CAD$11,931 |
| 2 | CAD$14,853 |
| 3 | CAD$18,260 |
| 4 | CAD$22,170 |
| 5 | CAD$25,145 |
| 6 | CAD$28,359 |
| 7 or more | CAD$31,574 |
Note: Settlement funds are not necessary if:
You have avalid offer of arranged employment in Canada, AND
You are currently working or authorized to work in Canada.
The following table summarizes the requirements of each of the 4 Express Entry BC (EEBC) categories:
Category
Employment
Occupation
Experience
Education
Other
EEBC- Skilled Worker

Full-time job offer from eligible BC employer with written offer of employment signed and dated by employer and by you

NOC skill level 0 (Managers), or A (Professional), or B (Technical & Skilled Trades)
Directly related work experience
Any applicable credentials or qualifications necessary
You must meet minimum requirements for the 3 federal programs listed above
EEBC-Health Care Professional
Full-time job offer from a Public Health Authority in BC¹
Physicians, Nurses, Nurse Practitioners and Allied Healthcare Workers
Directly related work experience
Applicable licensing or registration
Same as above
EEBC- International Graduate
Full-time job offer from eligible BC employer with written offer of employment signed and dated by employer and by you
NOC skill level 0 (Managers) or A (Professional) or B (Technical and Skilled Trades)
As required under the 3 federal programs listed above
Eligible² degree or diploma from a Canadian College or University
Same as above
EEBC-International Post-Graduate
You do not need a job offer
N/A
As required under the 3 federal programs listed above
Master's or Doctoral degree from eligible B.C. Institution and only open for:

Natural Sciences,
Applied Sciences, or
Health Sciences graduates

Same as above
¹ Physicians must be sponsored by one of BC's five Regional Health Authorities, or the Provincial Health Services Authority; Nurses (registered, registered psychiatric, or nurse practitioners) must have a job offer for a full-time position at one of BC's five Regional Health Authorities, as well as be registered with the College of Nurses of BC or, the College of Psychiatric Nurses of BC; Midwives must have a letter of confirmation from an established practice group in BC and be registered with the College of Midwives of BC; Allied Healthcare workers must have a full-time job offer from one of the five Regional Health Authorities of BC and be registered with the appropriate provincial licensing body.
² Your degree must be from a Canadian post-secondary institution authorized to grant degrees. Your diploma or certificate must be from a public post-secondary institution with at least 8 months (two terms) of full-time equivalent study. You may have to provide a letter from your post-secondary institution to prove it is eligible. Private institutions are not eligible. You must submit your application within 2 years of the date shown on your final academic transcript.
Once you have assured that you are eligible to apply under one of the 4 EEBC categories you must first ensure that your federal Express Entry Profile at CIC has been successfully completed and that you have been issued the following by the CIC:
Express Entry Profile Number
Job Seeker Validation Code.
How to Apply
Go here to download:
The PNP Nominee Applicant form as well as the checklist relevant to your category within EEBC;
The checklist for your specific category under EEBC;
The Job Offer form;
The Fee Payment form;
The Use of a Representative form;
If you are having trouble opening the forms in your browser, download them to your hard drive and open them from there.
Pay the Processing Fee of CAD$550. It can be paid by:
Visa, Master Card, or American Express OR
Certified Cheque OR
Money Order.
Certified Cheques or Money Orders must be made payable to 'Minister of Finance'. Follow the instructions on the Fee Payment form. If you do not submit payment and a completed Fee Payment form, your application will not be accepted. 
Mail your completed application package to:
BC Provincial Nominee Program
800 – 360 West Georgia Street
Vancouver, BC V6B 6B2
Canada
If your application is incomplete you will be contacted by BC PNP and you will have 15 days to submit the missing information from the date of contact or your application will be returned unprocessed. Those applying under the Health Care Professional category are recommended to mail their application to:
Health Match BC
200 – 1333 West Broadway
Vancouver, BC V6H 4C6
Canada
You will receive an Acknowledgment of Receipt (AOR) email from BC PNP that will contain:
Your official receipt
Your official PNP file number.
It may take up to 6 weeks from submission of application to receipt of your AOR email. BC PNP will not respond to requests about when you will receive your AOR email. You will only be contacted if further information is required to process your application. If you are living and working in Canada on a temporary work permit, you are responsible for renewing your work permit with CIC. BC PNP can only provide a work permit support letter to assist you in applying for an extension or a new temporary work permit.
Your application will either be:
Accepted in which case you are nominated.
Refused in which case you will receive a letter giving the reasons for the refusal. You may re-apply at any time but it is best to wait until you have solved the issues that led to you being refused by BC PNP.
Once nominated, you will be sent:
A Nomination Package advising you of the steps to take to apply for permanent residence with the CIC;
You also must accept your nomination on the Express Entry portal within 30 days of receiving your letter of acceptance in order to then receive your Invitation to Apply (ITA) for permanent residence.
You must submit an application for permanent residence to the appropriate CIC visa office before the expiry date on your nomination certificate. BC PNP does NOT extend nominations.