Express Entry Invitations to Increase - Are You Ready?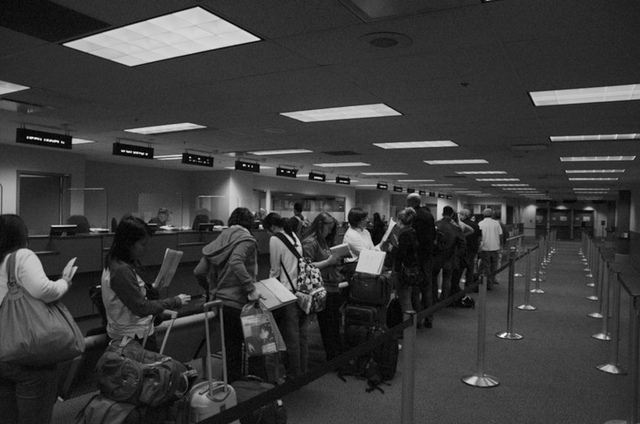 by Sebastien Launay / Flickr / CC BY 2.0
As the inventory of older applications gets worked through, Express Entry will be increasing the number of invitations per round. This is according to a recent webinar hosted by CIC on December 16, 2015. It was also indicated that the minimum required scores on the Comprehensive Ranking System, or CRS, will continue to decline.
The latest round of Invitations to Apply (ITA) on December 4, 2015 had a required CRS of 461. It has been as low as 450 over 2015. The last 4 Express Entry draws have had a required CRS of:
489 points
484 points
472 points
461 points.
It was also mentioned in the webinar that international students will continue to do well in Express Entry draws. That means that applying to study at a post-secondary recognized institution in Canada is still one of the best ways of ensuring that – through Express Entry – you receive an ITA and a pathway to permanent resident status and eventually citizenship.
Invitation to Apply (ITA)
When you receive your ITA, you are only half-way there. You have your foot in the door, but now you have a deadline of 60 days and you have to ensure that all the forms and supporting documentation are:
Done right: you have to completely fill out each form before you receive a document checklist.
Done quickly: the sooner you have all the required supporting documentation uploaded to your profile at Express Entry, the more likely it is that your application will be accepted. As long as the information and documents are accurate and clear.
Because of the 60 day deadline, some applicants are unable to respond to their ITAs and have to let the opportunity go by. There is no guarantee that you will receive a new ITA in the next Express Entry draw, as new applicants from around the world are continually joining the Express Entry pools.
This means it is key to your success to gather and upload all required supporting documents as quickly as possible. And also accurately and completely fill in your Application for Permanent Residence (e-APR).
Only in very exceptional circumstances will you be allowed to use more than 60 calendar days to submit your completed e-APR.
How Do I Receive an ITA?
You will receive your ITA in the form of a letter in the messages section of your CIC profile. You will then have to complete an electronic Application for Permanent Residence (e-APR) available at your CIC profile once you receive your ITA. Your e-APR must be completed accurately and quickly. It contains sections on:
Personal Details
Contact Details
Study and Languages
Application Details
Representative
Work History
Personal History
Travel History.
Some sections are straightforward. Others, like your work history, your personal history, or your travel history, may require more elaborate supporting documentation to ensure, for example, that you are admissible to Canada. The sooner you complete your e-APR accurately and completely, the sooner you will be given a Personalized Document Checklist of required supporting documents relevant to your particular application.
A complete application must include the following:
e-APR
supporting documents
fees
Medical examination results
Police Certificates
Any documents not in English or French must be accompanied by a translated copy done by a certified translator.
Supporting Documentation
Mandatory Documents for all applicants are:
Medical exams
Police Certificates
Copy of the biographical data page of passport or other travel document
Proof of work experience
Proof of funds.
Additional Documents that you may require include:
Copy of Birth Certificate or equivalent document
Proof of studies
Provincial or Territorial Certificate of Qualification
Letter of Offer from Employer
IMM 5476 Use of a Representative form
Marriage Certificate
Evidence of Common-law union and cohabitation
Divorce Certificate and Legal Separation Agreement
Death Certificate
Adoption Certificate.
The Mandatory and Additional Documents listed above must be uploaded into the provided fields at your MyCIC account. Until they are, your e-APC will not be accepted.
Some further documentation may be required for additional information. These do not have to be provided to the proper specification as in the case of the above documents. These type of documents include:
Proof of relationship to relative in Canada
Status of relative in Canada
Residence status of relative in Canada
Digital photos
Other names (used to screen aliases and check for identity fraud)
IMM 5475: Authority to Release Personal Information to a Designated Individual form
Any other documents not captured in other fields.
Remember, if your APR is incomplete, the immigration processing office will reject your application as follows:
Your APR will be promoted to the Global Case Management System (GCMS) and then cancelled as an "incomplete application."
In the GCMS, the processing office will note the reasons for your rejection.
They will refund your fees.
To be considered for any future rounds of invitations, you will then have to submit a new Express Entry profile in your MyCIC account. There is no guarantee that you will receive an ITA in future Express Entry draws.
How Long Does a Successful Application Take?
If your APR is deemed complete it will be promoted to the GCMS and CIC will make a final decision on your application within 6 months.
Completing your applications accurately and quickly with all required supporting documentation is the best way to ensure your APR is successful. Express Entry is expanding the opportunities with every draw. But you have to be ready to take advantage of those increasing opportunities.