Immigrating to Canada with Children - Make it a Smooth Move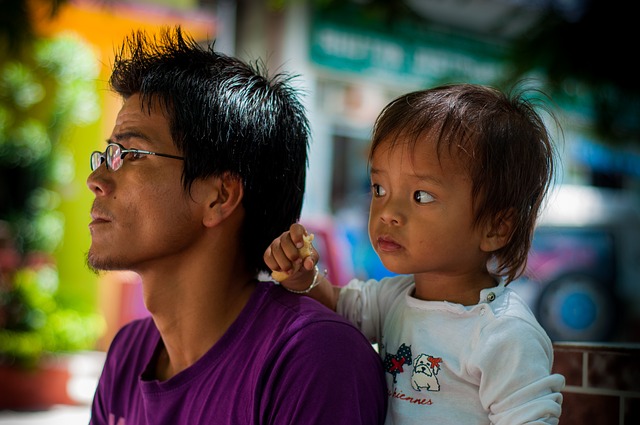 Many of us can relate to moving at least once in our lives. For some this is a touchy subject. Life unfortunately does not always allow you to control a dragged-out recession, the disruptions of job loss or the decision of divorce.
Hundreds of thousands of children have packed up their comfort in boxes and moved to new homes. There is no doubt children are affected by moving. Frequent moves are tough on children as it disrupts important social friendships, familiarities and the family. The excitement and fear that both play an integral role with moving abroad will inevitably create disruption.
In this era of globalization, immigrating with children can be one of the most worthwhile experiences the child will ever have if you plan accordingly to adapt comfortably. Here are some helpful thoughts that can ensure a smooth move and happy transition when your children immigrate to Canada or any location in the world.
Plan and Prepare: First Things First!
Moving to a new country can be a wonderful experience, but immigrating and living day to day is very different to your average holiday. It is crucial to think about the future and allow plenty of time for research.
1: Know Before You Go
Do your research. I cannot encourage this enough. As you would research any new piece of technology, vehicle or investment, research your future life abroad. Together with your child, learn about the new country where you will be living. It is important to anticipate what to expect.
Read books and stories about moving abroad, or spend time together researching on the Internet. Books are great and can help discuss feelings and emotions. A child can experience and relate to the characters that are portrayed in a story, and will be more open to discuss their own thoughts and feelings with you.
Sponsoring your spouse and their children to Canada on average takes between one and 2 ½ years to complete. This is a great time to include the children into the process. This approach includes each member as you build the bond that unites you as a family. Effective preparation and research will familiarize them of their future home while also building excitement versus fear.
Tips: Get to Know Canada
Owl Kids is distinctly Canadian. The magazine was designed to develop a love of the environment and scientific discovery in its readers since 1976. Today OWL offers three award-winning magazines targeted for children between the ages 3-13. This has been a go-to since I was a child, and as an adult I still find it fresh and interesting!
Canadian Geographic Kids offers exploration through Canada's wildlife, giant geography and fun facts! Play games; get homework help and discover with this interactive site!
Canada's Settlement and History is an online source provided by the Government of Canada specifically designed for children introducing our country's heritage. 
Top books for children and adults:
The amount of research preparation children can do on their own is limited, but some is better than none at all. Below are some great books about moving and the unique identity and journey of growing up multiculturally.
Berenstain Bears' Moving Day -  

There are over 300 Berenstain Bears' books that teach children lessons of life and guide them through understanding.

Third Culture Kids: Growing Up Among Worlds - How does growing up abroad affect children's development? How does repatriation affect children's development? This is a useful book for parents of cross-cultural children, as well as children of bi-racial and bi-cultural parents.
2: Time vs. Timing
Timing is a key factor to the success and realism of many events in our lives.  Knowing when to act is critical in anything we do. If we are aware of the importance of timing, we are more likely to be successful rather than battle the effects of an uphill struggle.
Timing: the right time in your child's life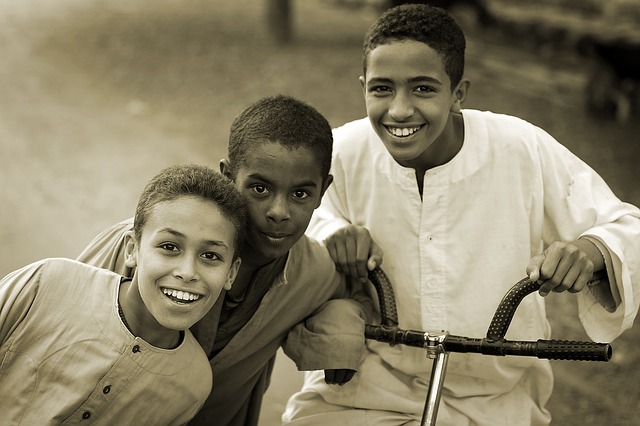 There is no one correct answer to "When is the right age to immigrate with children?" However, this is a question you must ask yourself about your own personal situation.
Generally, younger children are more adaptable and open to change and therefore easier to move. Younger children also quickly perceive understanding to a new language and lifestyle if they are immersed in it.
Older children may be more resistant to the idea of moving due to leaving friends and of course the more complicated issues in terms of education. On the other hand, they understand a great deal more about different cultures, retain far more, and can therefore gain much more from the experience.
Irrespective of age, the more time you spend planning your move and involving your children in your plans, the more likely you are to achieve success.
Timing: the time of year
by SriMesh / Wikimedia Commons / CC BY-SA 3.0
We all know the weather patterns in Canada are no longer predictable. The weather between December and March is the most challenging. You want to consider starting your children off in the best climate conditions as this will help adjust comfortably and accordingly.
In consideration to the school term, in Canada, school applications are generally submitted in March, places are confirmed by June and term starts in September.
So, why move in December? Examine the challenges of moving and enrolling your child in a new school simply within Canada from one city to another. Imagine starting your children in a new school, in a new country in the same circumstances.
Time flies, so always be the pilot and you will have a smooth landing!
Tips
by Joshua Sherurcji / Wikimedia Commons
In order to enrol your dependant child into school in Canada you need to provide all of the following information to complete the registration process:
Proof of your child's age - A birth certificate or passport.
Proof of address - A copy of a bank statement, telephone or electrical bill or apartment lease with your name and address.
Proof of guardianship - Required if your child is under 18 years of age and is not living with a parent.
Proof of student's immigration status* - ONE of:

Canadian Birth Certificate
Passport with Visa
Permanent Resident Card
Confirmation of Permanent Residence (IMM 5292) or Record of Landing (IMM 1000).

Immunization record - Proof that your child has been immunized.
FAQs on bringing your spouse's dependent child to Canada
Arrive and Acclimate: Insulate Your Investment
1. Learn the Lingo
It is very important for both you and your children to have a basic understanding of proper salutations and phrases in your new language. Just being able to say "hello," "goodbye," "thank you," or "I do not understand" honestly makes all the difference.
Learning a foreign language becomes much easier once you have arrived in your new country. You are constantly surrounded by the new sounds and rhythms of the native tongue which helps embed the language in the brain.
As soon as you get off the plane, join an activity class and book yourself and your children some lessons. Enrol you and/or your child in an activity where understanding the context in which you are hearing a foreign language makes it much easier to grasp.
The Relationship with Long Distance Communication - The Options
Tips
Duolingo in my experience is the best language-learning tool available for children (and fun for adults too). It offers both an excellent website and app which is available on iOS, Android and Windows platforms.
It offers text translation and a language proficiency assessment center. Duolingo is also ad-free and offers all its language courses FREE OF CHARGE! It is a fun and interactive tool that will have everyone learning together!
2. Establish a Routine
As I mentioned earlier, children generally adapt to change very well. It will not be long before they have settled in and make new friends. However, it is very important to remain cautious of their feelings throughout the process and continually help them to accept that their new country is their home.
Establish a routine as quickly as possible. Children feel happier; more secure, and understand better with routine. Maintain as many routines and structures your child is accustomed to. The quicker you implement them the more quickly your child will begin to accept their new home.
Small steps such as having breakfast at the same time and integrating as many habits as possible that you had before the move like a story in bed or a trip to the park on a Saturday morning can keep your previous routine the same ensure a smooth adjustment.
A good first step to settling in and living in your new home is to spend as much time as possible with your children. Explore the city with them in order to familiarize their new surroundings. Be enthusiastic about all that you visit; your enthusiasm will have a positive effect on them. Portray new experiences they encounter as an adventure and involve them first hand in planning the each days activities.
Acclimatizing does not happen overnight. However, given time and the right opportunities, it should not be too long until your children start to accept the new country as home.
Successful Immigrants: Realistic Response
There are times that your children won't be so enamoured with their new life, that they will be desperately homesick and just need someone to understand them… But, then there are days that they realise how lucky you all are to be given such an opportunity to enrich each other's lives, and what a valuable experience it is for everyone. You will learn about yourself and grow tremendously.
Ask yourself many questions. This will unfold the importance of research, planning and timing. Successful immigrants are those who go into their new life with eyes open. They have a sense of adventure tampered by realism and knowledge. The grass isn't greener, its just different grass.