Be aware: There is a telephone scam happening right now in Canada
Fraudsters posing as IRCC (formerly CIC) agents or officials phone up residents who may have or have had dealings with IRCC. For example, if you have an application pending for Permanent or Temporary Residence.
These fraudsters then claim you owe payments to Canadian immigration authorities. Usually they demand a "voucher" payment for around $2,500. They threaten you with deportation and state they will call the police unless you comply with their payment requests.
In the worst situations, they then phone up the nearest police station claiming to be a person living at your address and call in a 911 emergency, requesting that police come immediately. Police will usually respond to these calls with no way to prove they are a fraud, and you may find several squad cars pulling up in your driveway, if you do not follow their payment instructions.
Here is how you should respond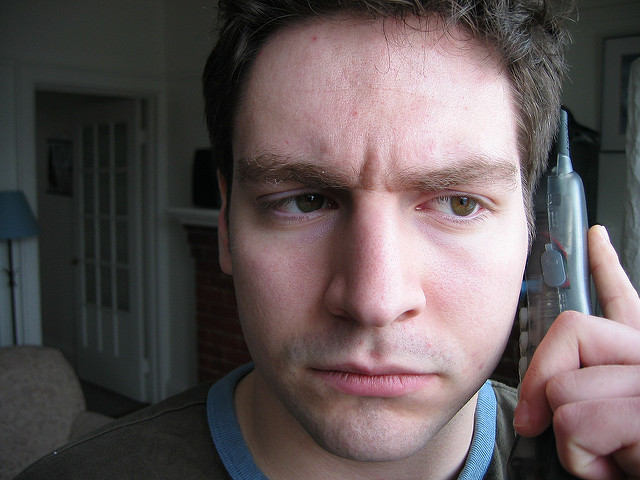 by rocketace / Flickr / CC BY 2.0
Do NOT pay them any money. IRCC officials NEVER ask for payment over the phone. The only time they might, conceivably, call you is to ask for further information pertaining to a pending application you have with IRCC. And they rarely call. Nearly all correspondence is done through email and snail mail. And they will not ask for basic personal information – like passport number, SIN, bank account numbers, etc. – in such a case.
If you receive any suspicious calls from people who claim to be IRCC officials, ask for the agent's name, and then call the IRCC Call Centre at: 1-888-242-2100. You then can confirm if the call you received was genuine or a fraud.
If police do arrive, remain calm. Open the door and answer their questions completely and calmly, and explain that someone has recently phoned you and demanded payment over the phone and stated they will send the police if you don't comply.
Afterwards, report the phone fraud case to:


Canadian Anti-Fraud Centre: 1-888-495-8501


If you have given out personal information by mistake, or want to cancel a payment, call your bank or credit cooperative where you do your banking.
Contact your credit bureau to have fraud alerts placed on your credit reports as well:


Equifax Canada: 1-800-465-7166
TransUnion Canada: 1-877-525-3823

Contact your local police as well, assuming they have not been called to your residence by the fraudsters.
What else can you do?
You can register with GCKey, which is Government of Canada service that allows you to conduct business online with the Canadian Government in a secure fashion. Here's how to register:
Your GCKey account operates by means of the GCKey. Your GCKey is linked to a Username and Password that you select. Your GCKey gives you secure access to Canadian government online services.
Your Username must:

Be between 8 and 16 characters long
Not contain more than 7 digits
Preferably have a combination of letters and digits
Not contain any special characters (like %,#, [email protected], for example)

Your Password must:

Be between 8 and 16 characters long
Contain at least one upper-case letter
Contain at least one lower-case letter
Contain at least digit
Not contain 3 or more consecutive characters from your Username

To sign up, go here to the Welcome to GCKey page.
Once you have your GCKey, you can log in online to the Canadian Anti-Fraud Centre (CAFC)´s Fraud Reporting System (FRS):
Using your GCKey, OR
Using a sign-in partner (usually your online banking password)
Once logged in, you can then report the phone fraud online. 
Eventually, all Government of Canada online services will be accessed through your GCKey, so now might be good time to familiarize yourself with GCKey. Go here to begin the registration process.