Nova Scotia is the most populous and most cosmopolitan Canadian province east of Quebec. It has a beautiful and vibrant city for a capital, scores of picturesque little towns along its coasts, and a variety of regions and microclimates to suit many different sensibilities. If you're an international student considering enrolling at a Canadian university, Nova Scotia also boasts a large number of fine post-secondary institutions, especially given its relatively small population. We've ranked the nine degree-granting universities and colleges in the province according to their suitability for international students, using criteria like location, reputation, and national ranking to help you find the Nova Scotia university that's right for you.
9. Cape Breton University (Sydney)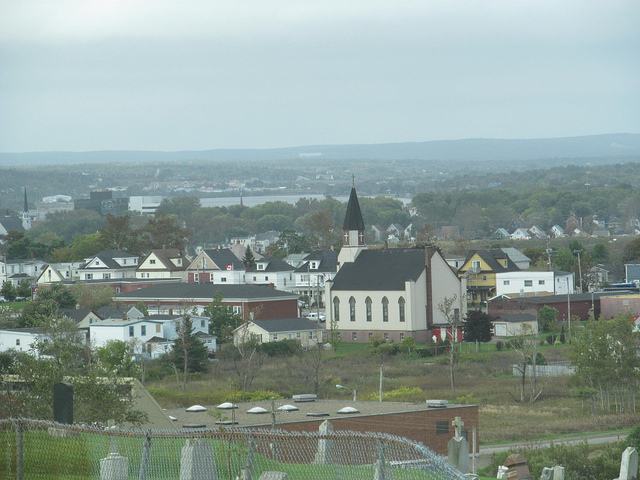 by Dave Kerr / Flickr / CC BY-SA 2.0
CBU is the real underdog on this list. Cape Breton is really, truly, absolutely beautiful. But it's also really, truly, absolutely far from Halifax, and Sydney, the small city where the CBU campus is located, is notoriously polluted and unpleasant. Study at CBU if you have a car and if you love to hike or sail.
8. Saint Anne University (Point De L'Eglise)
St. Anne's Church by Verne Quinox / Wikimedia Commons / CC BY-SA 3.0
Saint Anne does one thing really well: French. Celebrating Nova Scotia's Acadian heritage, the former seminary hosts popular summer French immersion programs, but you can get full bachelor degrees here, too. Especially in French. Did we mention the French?
7. St. Mary's University (Halifax)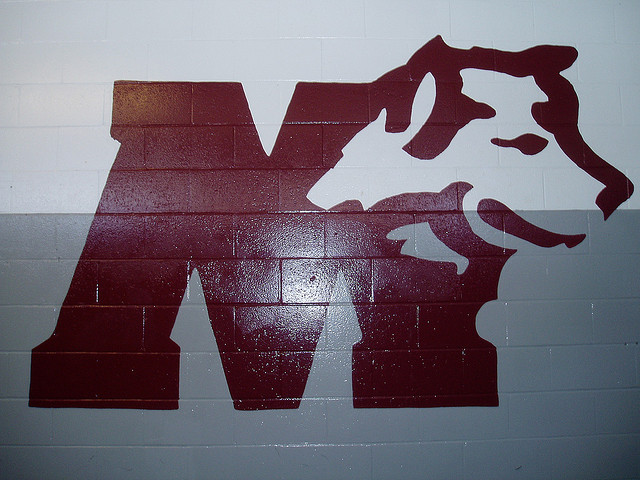 by RicLaf / Flickr / CC BY-SA 2.0
Affectionately called "smoo" by its students, St. Mary's is one of several small undergraduate universities in Halifax, and its chief claim to fame is its disproportionately intense focus on athletics. The classes are small, and you do get to live in Halifax, which is almost enough to recommend it on its own. Choose SMU if you really love college hockey. Maybe you're Finnish?
6. University of King's College (Halifax)
King's College [Public Domain]
A tiny liberal arts college affixed to Dalhousie, King's subscribes to a "great books" model of undergraduate education, so you'll spend your first year surveying the history of ideas before you get to specialize. King's has a great journalism school, so if you're into gambling your future on a dying profession, enjoy that fantasy here. After you've spent a year with Plato and Kant.
5. Mount St. Vincent (Halifax)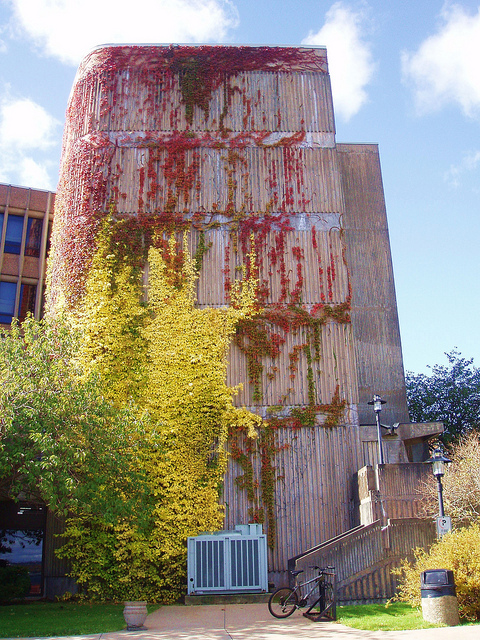 by Sarah Star NS / Flickr / CC BY-SA 2.0
Founded as a women's school in the late-nineteenth century, the Mount offers the intimacy of a small liberal arts college, plus you get the bonus of living in Halifax. This is the spot if you want to study Public Relations in Canada. 
4. St. Francis Xavier (Antigonish)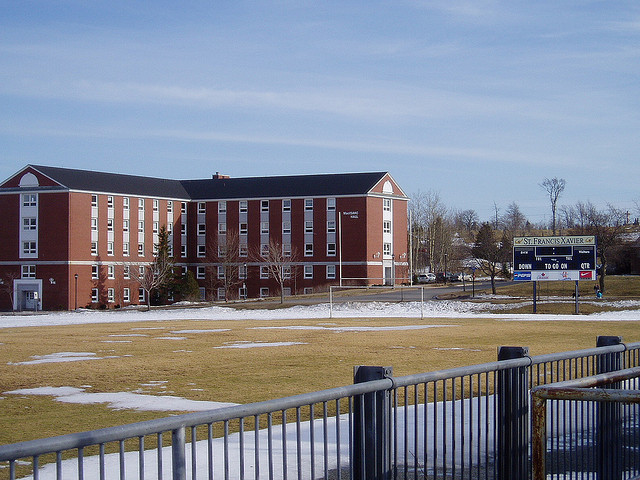 by RicLaf / Flickr / CC BY-SA 2.0
The slightly less glamorous and slightly less highly rated easterly cousin to Acadia (see below), St. FX inspires rabid school pride in its alumni, who receive a great undergrad education and a cool ring with an X on it.
3. Acadia (Wolfville)
by Ryan Stevens / Flickr / CC BY 2.0
Acadia is routinely ranked as one of the best liberal arts colleges in Canada, and its tiny class sizes and bucolic location mean that you'll have a great, intimate small-town college experience if you study here. The student population is not that diverse, but the quality of the education should help balance that.
1. Dalhousie (Halifax)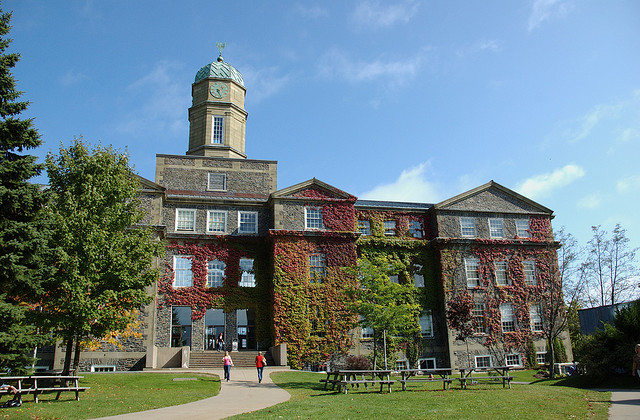 by mricon / Flickr / CC BY-SA 2.0
Dal is the biggest institution and the only true research university on this list. It offers a wide range of undergraduate and graduate programs, including medicine, law, and engineering. It has the most diverse student body and it's just south of downtown Halifax. If you're interested in the big Canadian university experience, Dal is the place for you.