You Better Have a Job Offer for Express Entry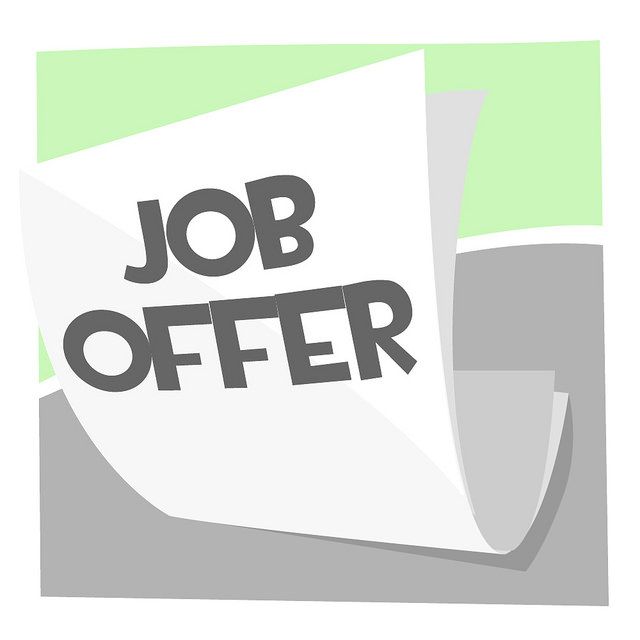 Job Offer by Wellness Corporate Solutions / Flickr / CC BY-SA 2.0
IRCC doesn't come right out and say it, but you'd better have a job offer or be a nominee under a Provincial Nominee Program (PNP) if you want to use the new Express Entry system. If not, your odds of ranking highly in your candidates' pool will be very low. As Citizenship and Immigration Canada says on their website, a goal of Express Entry "is to ensure strong links between economic immigration and the Canadian labour market." What they seem to be saying is: no job, no invitation to apply for permanent residence. Do they mean it? Unfortunately they do. Express Entry practically forces you to have a job offer or be a nominee, unlike the earlier system that it replaced, by hugely weighting job offers and/or those nominated under a PNP. This is done in their Comprehensive Ranking System, or CRS. Here's how it works.
CRS and Your Odds of Ranking Highly
As we laid out for you in a previous article, the CRS formula assigns each Express Entry candidate a score out of a total possible 1200 points. You gain points under this formula through 3 categories:
Skills and Experience factors: These amount to a maximum of 500 points and are the so-called 'core' factors. They involve:

Language Proficiency: worth a maximum of 160 points
Level of Education: worth a maximum of 150 points
Age: worth a maximum of 110 points
Canadian Work Experience: worth a maximum of 80 points
If you are married, deduct 10 points from each of the above 4 factors. Your spouse will have a maximum of 40 points he or she can add to your total of 460. This adds up to 500 points whether you are single or married.

Skill Transferability factors: These amount to a maximum of 100 points and are composed of the following factors:

Education: worth a maximum of 50 points if you display good official language skills (English and/or French) and a post-secondary degree or Canadian work experience and a post-secondary degree.
Foreign Work Experience: worth a maximum of 50 points with good language skills and foreign work experience or Canadian and foreign work experience.
Certificate of Qualification: worth a maximum of 50 points for those with good language skills and a trade certificate.
Remember the total in this category can only total 100 points maximum.

Additional Points: worth a whopping 600 points for either:

Arranged employment or
A PNP nomination. 
Let's do the math. The maximum total you can obtain from the first 2 categories is 500 + 100 maximum allowable points = 600 points. If you are perfect in every possible core category and skill transferability category, you still only get 600 points. That's 50% of 1200 points. Not a passing grade under normally and, until March 2015, this included Express Entry's CRS. 
UPDATE: Less Points Needed for Express Entry
However, if you have a job offer awaiting you in Canada, you could score, say, 300 out of 600 core and transferability points, and come up with a total point score of 900 points (300 + 600 = 900). That's way ahead of a candidate with a perfect core and transferability score who lacks a job offer or a PNP nomination. That means that if you want to rank near the top of your pool of candidates, you should do all you can to obtain a job offer from a Canadian employer. Or obtain a nomination through a Provincial Nominee Program. That means understanding how the Canadian job market works. Here are a few tips.
Cracking the Canadian Job Market
There are a number of steps you can take to improve your chances of obtaining a job offer from a Canadian employer. 
The first thing you will need to do is to research any industry you wish to obtain a job in in Canada. Whether you are in Canada on a temporary visa, or still abroad, you can start to learn as much as possible about the qualifications and experience Canadian employers require from any successful candidate. Job Bank is a good place to start. You can see what qualifications are needed for jobs and careers you are interested in. Professional sites like Workopolis and Monster.ca are useful, especially for IT jobs. From the information you gather, you should try to plan a career path showing where you want to get to and how you will go about achieving that. Canadian employers want ambitious but practical employees who are interested in continually upgrading their skills and adding value to the business that employs them.
By researching the job requirements for your field of expertise you will also get an idea of what gaps there are in your own skills, and what courses you could take to try and fill in those gaps. Canadian employers will appreciate your efforts as long as they are focused and relevant to your work experience.
The next point to keep in mind is that diversity is a valuable commodity in modern-day Canada. As new Canadians play an increasing role in everyday life, business owners in Canada are increasingly looking for employees from all sorts of backgrounds who can engage with the wide range of cultural communities across the country. Take your work experience and education in your home country and include it in your resume. It may prove helpful.
The so-called "hidden" job market is a reality in Canada, as it is in many other countries. That means who you know is sometimes more important than what you know. The only way to gain any knowledge of the hidden job market is to network. That may be hard if you are abroad, but it is possible to get a start even from overseas. Communities like LinkedIn can help you build contacts in Canada. As we pointed out in a previous article, use any connections you may have in Canada: family, friends, acquaintances, etc. who are already established in the country. They can perhaps put you in touch with an employer. That might not result in an immediate job offer, but it is a key first step in building relationships with employers and others in Canada. Prove to them that you are a dedicated and skilled worker who cares about solving problems and helping people achieve goals, and you will start to see doors opening for you.
Credentials matter. Especially the right ones. See what credentials in your field are valued in Canada, and see whether there are equivalent ones in your home country or your place of residence. While you will almost certainly have to establish Canadian credentials once you are in the country, having equivalent ones from your home country, or obtaining them as part of your preparation to apply to Express Entry, can also help you convince a Canadian employer that you are serious about your planned career. And maybe help you land that Canadian job offer that will add 600 point to your Comprehensive Ranking System and pretty well guarantee you an invitation by IRCC to apply for permanent residence.