Who is Coming to Canada? Where Are They From?
Several decades ago identifying "thy neighbor" would be a relatively simple task as you moved about the Provinces, Cities and streets of Canada. In more recent times however there has been a drastic influx of immigrants from all parts of the globe seeking to reach their dream of security and financial prosperity. What foreign groups make up this rapidly expanding melting pot of Canada? Here are the Top Ten nationalities.
10. United Arab Emirates Citizens
Citizens of United Arab Emirates really "thinking things through" before arriving to Canada. Those who obtain citizenship status may return to Canada to collect retirement and unlimited healthcare from the social system after having contributed only the minimum requirement to qualify for benefits. No retirement plan coupled with poor and expensive healthcare options in their own country motivates retired workers to reside in Canada. It's estimated that an annual 2-300 pregnant women from United Arab Emirates apply for tourist visas to Canada with the intent of concealing their pregnancy. This will ensure the child is born in Canada and therefore granted Canadian citizenship. When the child reaches adult age he is expected to sponsor relatives. In spite of this masterful plan, immigrants from this country only represent 1.6 percent of the total population migrating from other countries.
9. Koreans
It is well documented that Canada fosters positive relations with South Korea and rightfully so. This country has become a powerful ally and strategic partner as it continues to support Canada's view on trade liberalization and multilateral trading. In essence Canada symbolizes a distant cousin for South Koreans. Immigrants from this country living in Canada total 1.7 percent of the nearly full melting pot. 
8. British and Other UK Citizens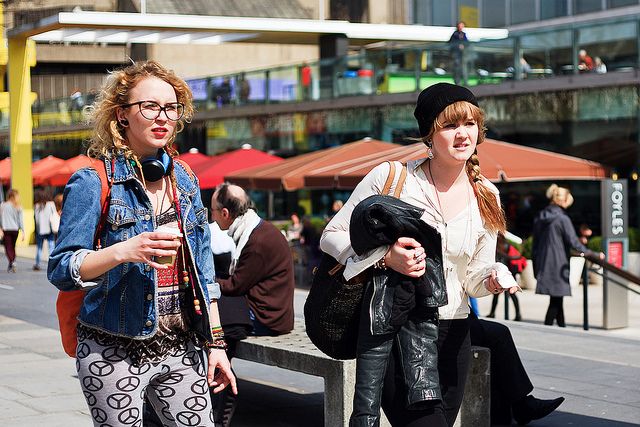 by Lena Vasiljeva / Flickr / CC BY 2.0
Canada has obviously been a  historically a favored location for the Citizens of this country. It is no secret that Canada and the UK maintain strong political ties which translates intoease of access for the citizens. The United Kingdom and its territories hold 2.3 percent of the immigrant total in Canada. This earns the country the 8th spot.
7. French
by Kim / Wikimedia Commons / CC BY-SA 2.0
Immigrants originating from France represent 2.8 percent of the total sum. As a result of the economic downturn in 2008 French immigration to Canadian borders continue to increase annually. There are 2 notable classes at the forefront of this growing wave: Temporary foreign workers and students from France. Both groups entry approval rate has nearly doubled since 2003. 
6. Iranians
by David Stanley / Wikimedia Commons / CC BY 2.0
An unprecedented amount of interest of Iranian students to study at Canadian universities has been one of the main reasons this country represents 3.9 percent of the immigrant population. Specifically the engineering faculties of many Canadian universities are full of immigrants from Iran that have been granted "student visas." The students who gain visa approvals are noted and identified as stellar scholastic achievers throughout their education in Iran. 
5. Americans
Niagara Falls by Robert Deak / Wikimedia Commons / CC BY-SA 3.0
Statistics indicate 4.1 percent of immigrants in Canada are of American origin. The close proximity of the border makes it very feasible to regularly return home to visit family and friends. The apparent economic growth affords many American Citizens a new beginning after years of toiled labor in the States with nothing to show. In addition many American Citizens find that the Canadian government offers a more fair and comprehensive healthcare system. 
4. Pakistanis
by Steve Evans / Wikimedia Commons / CC BY 2.0
Pakistanis ability to integrate themselves into the Canadian culture is largely due in part to their proficiency in the English language. Canada's acceptance of this country's citizens as contributors to a strong social society is primarily based on the Pakistanis diverse educational credentials. On a sociable note Pakistanis boast an establish reputation in Canada as one of the most frequented cuisines in the country. Pakistan represents 4.3 percent of the total immigrant population. This country comes in at number 4 on our progressive list.
3. Filipinos
Despite Canada's cold climate, many Filipinos are leaving the tropics to immigrate in hopes of finding a more attractive economic future. The Philippines currently have an unemployment rate of nearly 11 percent and with over 700,000 college students graduating every year there simply are not enough skilled jobs to placate everyone. In addition the constant threat of natural disasters - namely typhoons, earthquakes and volcano eruptions - is enough to make anyone look for safer pastures. In Canada this country represents 10.5 percent of the immigrant population which ranks them number 3 of the Top Ten Countries where immigrants come from.
2. Indians
by SAADA via Wikimedia Commons [Public Domain]
This country represents nearly 11.8 percent of the immigrants living in Canada. Free primary and secondary education and an unlimited opportunity for advancement list among the reasons why citizens of India move to Canada. Thus India maintains 2nd place.
1. Chinese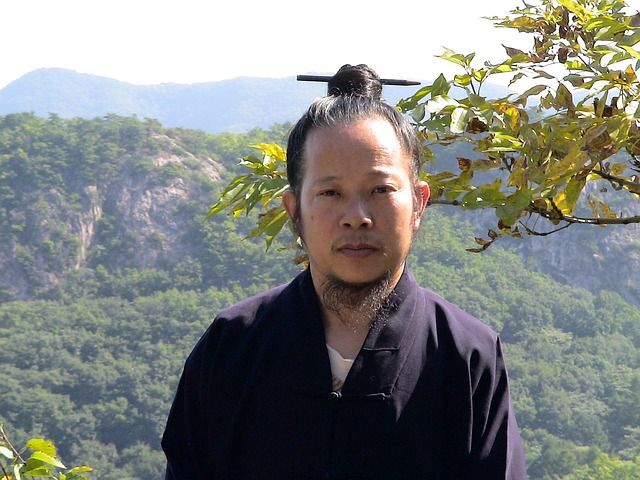 The most recent studies show that Chinese immigrants make up approximately 13.1 percent of this ever growing foreign population. Chinese citizens have either the skills or wealth to apply as "economic" or "investment class" immigrants. The ability to entrepreneur and begin new businesses makes a new life well within reach in a relatively short period of time. Immigrants from China believe that Canadians are customarily fair, provide a higher quality of life and much better social environment than their own country. The density of the Chinese migrating to Canada puts China at number one.
This article was commissioned by George Laczko.