Who is Doing Your FAST Cards?
Do you find yourself juggling your company's loads and deciding between factoring the load, or getting your factoring company to advance you a reasonable percentage of your fuel costs? Or maybe just getting a quick pay to give your cash flow a jolt? And all the while worrying about whether or not to take on a newly available load with an unknown shipper? Or not take that risk, and just let that deadhead driver go on home?
Whether it's a fussy LTT or a smooth pin-to-pin operation that saves your driver the bother of loading and unloading, any delay is a hit to your cash flow. And cash flow is king. The better it is, the bigger you get. The bigger you get, the better is your cash flow, and you can get even bigger.
So just a question: who is doing your FAST cards? And how many of your drivers have one? Or are applying for them? Because if your company is like most successful NAFTA transport companies, your drivers are crossing the border, perhaps both borders. More than likely they're crossing the border frequently. And like 10,000 transport companies worldwide, your company should be C-TPAT certified, allowing your drivers to display their FAST cards at the border crossings and cut down on waiting times and additional inspections. Your company is C-TPAT certified, isn't it?
OK What is C-TPAT?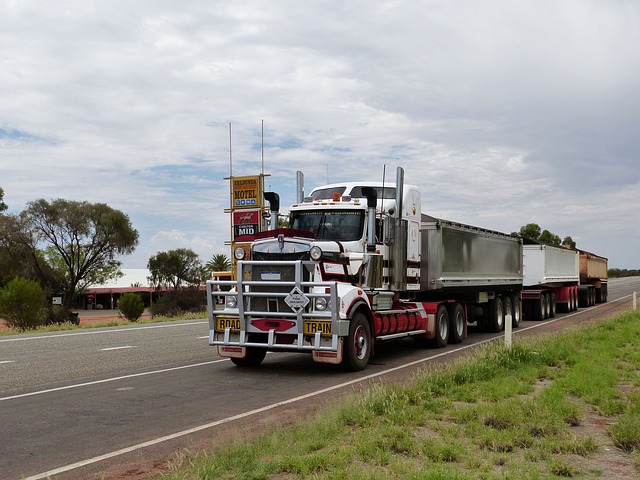 Customs – Trade Partnership against Terrorism, or C-TPAT, was first put in place in November, 2011. Its mission is to protect the trade industry in the U.S. and it's neighbours against terrorism by developing security measures that protect but do not disrupt trade. Starting with 7 major importers, it now boasts over 10,000 certified partners that include:
U.S. Importers;
U.S. – Canada highway carriers;
U.S. – Mexico highway carriers;
Rail and Sea carriers;
Licensed U.S. Customs Brokers;
U.S. Marine port authority/terminal operators;
U.S. Freight Consolidators;
Ocean Transportation Intermediaries;
Mexican & Canadian Manufacturers;
Mexican Long-Haul Carriers.
In other words, every link in the supply chain including:
Manufacturers,
Carriers,
Drivers,
Importers,
must be C-TPAT certified and that includes your trucking company. If you want your drivers, when crossing the border, to have:
Dedicated lanes for faster processing;
Fewer inspections;
Front-of-line processing;
Enhanced supply chain security.
Then ensuring that your company is C – TPAT certified and ensuring your drivers correctly apply for and promptly receive FAST cards makes a lot of sense. And keeps your turnover that much faster and your cash flow that much better.
Eligibility requirements for a FAST Card
Driver eligibility requirements are:
Must be a citizen or permanent resident of Canada or the United States;
Must be at least 18 years old;
Must possess a valid driver's license;
Must be admissible to Canada and the United States under immigration law.
The following may disqualify an applicant:
Providing false or incomplete information on your application;
Having been convicted of a criminal offence for which you have not received a pardon;
Having been found in violation of customs or immigration law;
You fail to meet the requirements of the FAST Commercial Driver Program, including:

Carrying your FAST card with you at all times and show when requested;
Carrying additional immigration documents showing your valid immigration status, as well as identity documents (if applicable);
Ensuring everyone in your vehicle has a FAST card - if not use the regular lanes;
Never transferring your FAST commercial driver card to another individual;
Obeying immigration regulations of Canada and the United States concerning "cabotage" or "point to point" movement of commercial shipments;
Notify the processing centre in Canada of any lost, stolen, or damaged cards.
How to Apply
Online application:
To apply online you will need to register with and apply using the Global Online Enrollment System, or GOES. Both the U.S. Customs and Border Protection (CBP), and Canada Border Services Agency (CBSA), will review your application to ensure you are eligible. The process is as follows:
1Select "English" as your language and create a password and receive an identification number. Once you have received your identification number you are a registered GOES user.
Gather the necessary documentation, including:

Proof of citizenship:

Valid passport, OR
Birth certificate, OR
Canadian citizenship certificate with photo, or citizenship card, OR
Certificate of Indian status;

Proof of current place of residence:

Valid Driver's license, OR
Other provincial ID card, OR
Other federal ID card;

Truck registration information (not mandatory);
Valid Credit Card to pay for the non-refundable processing fee of US$50.

Sign in to your GOES account and fill out the application using the supporting documentation listed in step 2.
Monitor your GOES account for news of your application's progress. You will either:


Be notified of conditional acceptance with information on how to set up an interview at the nearest FAST enrollment centre.
Be notified of your application's rejection.

If conditionally accepted, attend the interview on the agreed time and date at the nearest FAST enrollment centre. You should bring originals of your documents and you will be required to submit biometric information and have a photograph taken of you.
Paper application:
Download and complete the PDF form E673: Fast Commercial Driver Application. It contains several sections detailing:


Personal Information: includes your citizenship and your place of residence as well as proof of citizenship/residency/immigration status. Also includes Driver's License information.
Address History for last 5 years and your Mailing Address if different from your residential address.
Employment History for last 5 years.
Additional Information: this details whether you have any criminal convictions without pardon; whether you have received waivers of inadmissibility to the U.S. ; whether you have applied to the Minister of CIC in Canada for rehabilitation; and whether you have ever been found in violation of immigration or customs rules or laws.
Certification: where you swear to the accuracy of the information with your name and signature.
Privacy Statements for the U.S. and Canada.
Fee Payments of CAD$ 50 payable by:

Certified Cheque payable to Receiver General for Canada;
Money Order payable to Receiver General for Canada;
Credit Card information and signature.

Print the completed application and include:


Photocopies of your valid Driver's License, AND
Photocopies of documents proving Citizenship or Permanent Residency
Non-refundable CAD$ 50 processing fee.

Mail the application to:


FAST Commercial Driver Program
6080 McLeod Road
P.O. Box 126
Niagara Falls, ON
L2E 6T1

If you meet the eligibility requirements, you will receive an invitation to attend an interview at an enrollment centre where CBSA & CBP will:


Review the information in your application;
Review original documentation that you bring with you to the interview;
Capture full set of biometric fingerprints to be used in a criminal record check and to be shared with law enforcement and other government agencies;
Take a photograph for your FAST Card;
Explain the terms & conditions of the FAST Commercial Driver Program;
For Canadian residents, offer traveller declaration card privileges: an online form where you declare and pay any duties or fees using your Credit Card information.
For more information on applying for a FAST card for your drivers, go here.