Do Citizenship Processing Times Matter to the Liberals?
What has happened to the Conservative government's promise to work down the backlog of permanent resident applications? Why have there not been any announcements on the number of backlogs existing with IRCC as of April 2016?
Has Justin Trudeau's Liberal government given up on reducing this backlog? Have priorities at Immigration, Refugees and Citizenship Canada shifted? To refugees, perhaps…
Inventory or Backlog – Which is it?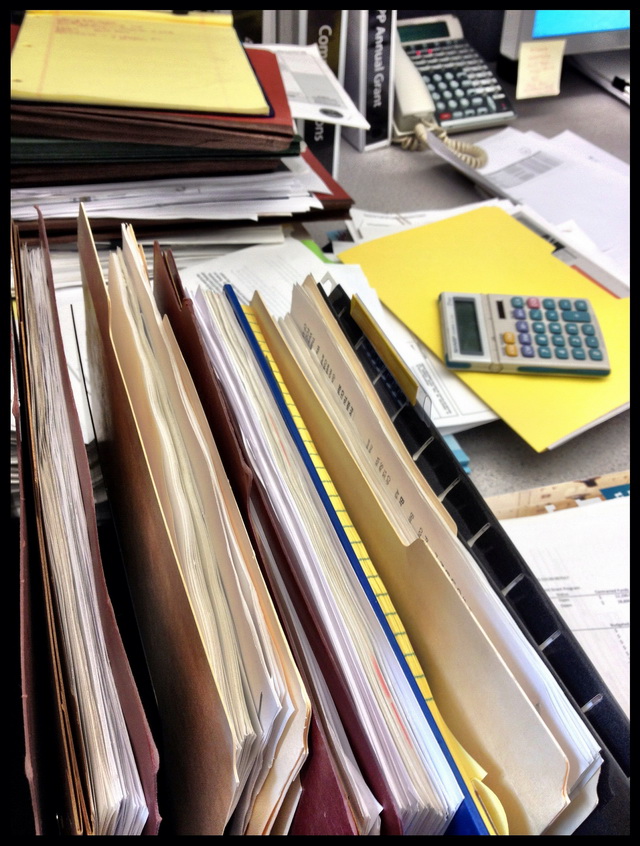 by Damian Gadal / Flickr / CC BY 2.0
IRCC (formerly CIC) last updated its information on application processing times and backlogs on December 23, 2014. At that time, they promised to eliminate the backlog by the spring of 2016. Spring 2016 has indeed arrived. But it appears that the only thing eliminated has been the Conservative majority government.
As of November 2014, the inventory of citizenship grant applications had been reduced as follows:
| Month and Year | Inventory of Grant of Citizenship Applications Not Yet Processed |
| --- | --- |
| December, 2013 | 323,427 |
| March, 2014 | 301,758 |
| June, 2014 | 294,762 |
| September, 2014 | 255,070 |
| December, 2014 | 246,702 |
But remember, "Inventory" is not necessarily equal to backlog. Inventory is what is says it is: all pending applications, usually ranked by when the application entered the system. Backlog involves older applications that have been waiting in the system. Sometimes for years. Like perhaps your application.
That means there are current applications, and there are older (backlog) applications. How IRCC distinguishes between the two is uncertain. How old does your application have to be to be in the backlog?
IRCC does not say exactly how long. How does IRCC currently define backlog?
Why this matters is because it's unclear by how much IRCC promised to reduce their inventory back in December, 2014. Did they mean all 246,702 application grants listed in the inventory? Or a smaller number? Did they mean they would get your application done by spring 2016? Did they?
What the Liberal government has done is to promise to raise quotas and lower backlogs over 2016, as they have mentioned in their 2016 Immigration Levels Plan. So they have backed away from the Conservative government's promise to eliminate backlogs and instead only promised to lower them. They have also promised to lower processing times.
More News
Unfortunately lowering backlogs and lowering processing times can be conflicting goals. Especially in the short term. By increasing target levels across a spectrum of immigration streams and programs in Canada, IRCC will, as a result, be overwhelmed by higher workloads. Are their processing centres up to the task?
It's your Postal Code Stupid
The added workload for IRCC's processing centres brings up another issue that seems to be directly impacting processing times. It appears that where your application is processed determines how fast it will be processed. There is data – perhaps not statistically significant – that suggests that processing times vary as follows:
| Location of Applicant | Processing Times |
| --- | --- |
| Montreal | Good (less than 250 days) |
| Toronto | Good (less than 250 days) |
| Mississauga | Slow (still processing after 150 – 250 days) |
| Winnipeg | Slow (still processing after 150 – 250 days) |
| Calgary | Good (less than 250 days and often less than 200 days) |
| Vancouver | Good (less than 250 days and often 200 or less days) |
Note that IRCC has the following Case Processing Centres:
Vegreville, AB
Mississauga, ON
Sydney, NS
Ottawa, ON
So the apparent fact that Toronto-based applicants' applications are processed faster than Mississauga-based applicants' applications are is a little puzzling. Do the case processing centres give priority to applications with Toronto or Montreal or Vancouver postal codes? Does Calgary get the benefit of faster applications?
As well, it seems to be that immigration case workers for IRCC are subject to so many policy shifts that they can barely keep up with all the memos and changing guidelines. 
What the evidence suggests
The anecdotal evidence (IRCC has its hands on the real statistical data which it only partially and occasionally shares) suggests that the Case Processing Tool at IRCC's website may give you a rather optimistic timeline.
At this point, it seems safe to say that the current government has put a priority on accepting more applications, not dealing with the backlog. That means that faster processing times will be targeted when and if possible. And every change in guidelines and priorities at IRCC leaves immigration case officers overworked and confused. Is it any wonder your applications are still in process?  
Do You meet the Residence Requirements?