Are You More Qualified Than the CPC Vegreville Staff?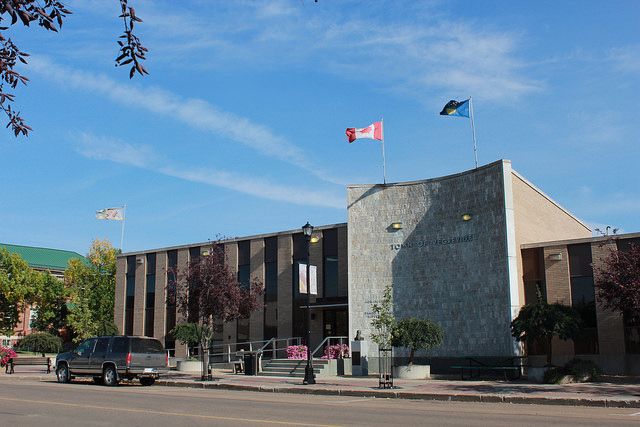 Vegrevile by RPAP / Flickr / CC BY 2.0
CIC admits that wait times are lengthy. The average processing time for Federal Skilled Workers across all visa offices is over 2 years at 24.5 months. But that's just an average and the differences between visa offices is frankly astounding. If you're unlucky enough to try from Los Angeles, then past experience shows you have a 42 month processing time ahead you. If you're lucky enough to be applying from Sao Paulo, then you have a mere 2 months wait time. Yes, Los Angeles is 20 times slower than Sao Paulo. Clearly, Canada welcomes skilled workers from Brazil – who tend to return to Brazil after several years abroad – and feels those in LA should get a job in LA. Consider the wait times for federal skilled worker applications at the following visa offices:
Skilled Worker Application Processing Times
wait Times in MONTHS
Visa Office(s)
42 Months
Ankara, Turkey
Los Angeles, US
40 Months
Singapore
39 Months
Port of Spain, Trinidad and Tobago
38 Months
Kingston, Jamaica
37 Months
Moscow, Russia
35 Months
New York City, USA
34 Monts
Accra, Ghana
Warsaw, Poland
31 Months
London, UK
30 Months
Sydney, Australia
27 Months
Vienna, Austria
Rome, Italy
21 Months
Nairobi, Kenya
Bucharest, Romania
20 Months
Beijing, China
18 Months
Ottawa CPC, Canada
Mexico City, Mexico
17 Months
Tel Aviv, Israel
Pretoria, South Africa
Kyiv, Ukraine
14 Months
Manila, Philippines
12 Months
New Delhi, India
10 Months
Hong Kong, China
Colombo, Sri Lanka
9 Months
Paris, France
2 Months
Sao Paulo, Brazil
These are the Visa Offices for which there are official estimates. Source
Or consider the wait times for Family Sponsorship of Spouses, Partners, and their Dependent Children:
Family Sponsorship – Spouses, Partners and Dependent Children – Wait Times
Wait Times in MONTHS
Visa Office(s)
40 Months
Islamabad, Pakistan
35 Months
New York City, USA
29 Months
Los Angeles, USA
28 Months
Singapore
London, UK
24 Months
Amman, Jordan
Moscow, Russia
23 Months
Port-au-Prince, Haiti
Kingston, Jamaica
22 Months
Santiago, Chile
Nairobi, Kenya
21 Months
Dakar, Senegal
18 Months
Cairo, Egypt
17 Months
Mexico City, Mexico
Manila, Philippines
Bucharest, Romania
16 Months
Vienna, Austria
Ottawa CPC, Canada
Accra, Ghana
New Delhi, India
Beirut, Lebanon
15 Months
Pretoria, South Africa
14 Months
Buenos Aires, Argentina
Santo Domingo, Dominican Republic
13 Months
Abu Dhabi, UAE
12 Months
Bogota, Colombia
Rome, Italy
Warsaw, Poland
Kiyv, Ukraine
11 Months
Sydney, Australia
Ankara, Turkey
10 Months
Beijing, China
Hong Kong, China
Havana, Cuba
Colombo, Sri Lanka
Lima, Peru
9 Months
Tel Aviv, Israel
8 Months
Paris, France
Rabat, Morocco
5 Months
Sao Paulo, Brazil
But is there more to it than that? Are lengthy wait times across the board – leaving out Sao Paolo which is far faster than any other office – just the result of enormous backlogs of applications being slowly processed through the system? Or is there trouble at the henhouse?
The henhouse being Vegreville, Alberta, a small town to the east of Edmonton that has a Case Processing Centre that has come under criticism. (As have other Case Processing Centres.) An internal government review signalled out CPC Vegreville's failure to properly send out request letters. Staff errors included:
Staff failing to use correct form letters;
Documents with a missing address;
Staff not providing accurate timelines;
Request letters not sent;
Request letters sent incomplete;
Request letters that were unclear.
According to the internal review, these failings by the staff:
Cause delays in the processing of applications;
Create longer waiting times;
Increase the work that staff themselves must do to process applications as a result of clients seeking clarification or making unnecessary requests;
Create unfair conditions for applicants who may be refused after a request letter gone wrong does not reach them.
Why is this happening?
The government disputes union claims that cutbacks and part-time (casual) workers are a large part of the reason for the errors in processing applications. According to Steve McCuaig, National President of the Canada Employment and Immigration Union, "Citizenship and Immigration has seen too many cuts and lost many qualified employees. You have casual employees brought in within a short time with little training while qualified people are shown the door." Many are students make up these casual workers. They are given 3 days of training on the government's Global Case Management System (GCMS) and then put to work, rotating on 3 shifts.
McCuaig says the casual employees are not up to the challenges of the government's constantly changing guidelines: "It's a challenge to keep up with all the changes that come every other week, and you have to meet the quota and process X number of applications during your 7.5 hour shift." Immigration Department spokeswoman Sonia Lesage insisted "CIC is focused on making our application process and our correspondence with clients simpler and clearer."
by Nicolas Espinosa / Wikimedia Commons / CC BY-SA 4.0
This raises the question of whether some CPC staff, at Vegreville and elsewhere, are far less qualified than many of the applicants whose fate they have in their hands. If, for example, you have a Master's degree with 5 years of related work experience in India, and a 2nd year community college student, who is a casual employee at a Case Processing Centre, sends you the wrong request letter or forgets to send you one, your application may be denied. Or at the very least end up being delayed until you can remedy the missing request – assuming you get the chance – with the appropriate documents and/or other information.
This does not mean that the government has to hire overqualified workers to do processing of applications, but they do need to cut down on the error rates revealed in internal reviews. And reasonably qualified, and experienced, staff is a must.
Here's a thought. How about CIC allowing applicants to ask and receive an answer as to whether any request letters regarding their application have been sent out? It might even serve as a reminder to an overworked student on the late shift that she forgot to send that PhD in Nuclear Physics from Shanghai a request letter asking him to verify his credentials.