Does USMCA Ratification Affect My TN/IntraCompany Transfer Visa?
Last Updated on May 10, 2022 by Allard John Keeley
In 1994, the governments of North America, Canada, and Mexico negotiated the North American Free Trade Agreement (popularly known as NAFTA). At the time of its implementation, NAFTA had bipartisan support in the United States and proved to be economically beneficial for all three countries involved. Now NAFTA has been renegotiated as the US Mexico Canada Agreement (USMCA). Will this affect NAFTA visas?

This article was originally published in Autumn 2018. We are republishing it in 2020 now that the USMCA was finally ratified by the Canadian government.
Did you know that the USMCA (United States-Mexico-Canada Agreement) only got signed on Friday November 30 down in Buenos Aires? What was announced in late September was essentially an agreement to sign an agreement. And on Saturday December 1, 2018 a new populist president, Lopez Obrador, takes power in Mexico. Hence the November 30 deadline.
So, do you have worry about travelling on business from the U.S. or Mexico into Canada (and vice versa) from Saturday December 1, 2018 onward? If you travel on a TN (Trade National) visa, should you be concerned?
No, you shouldn't Worry. Here's why.
In the first place, once the agreement gets signed by trade representatives or ministers, it must then be ratified by the legislatures of each country: Congress in the USA, Parliament in Canada, and the Mexican Senate. This is a process that will take several months, or longer. Until 3 months after all three of the respective legislatures ratify the USMCA, NAFTA and all its provisions will remain in effect. That means that NAFTA should remain in effect for at least the first half of 2019, and perhaps longer and even into early 2020.
But regardless, unless the process breaks down unexpectedly, you should be aware of any possible change to business travel regulations as a result of the new agreement. The good news is that there will be very little change in this regard. The main changes in the USMCA as compared to NAFTA are:
The percentage of auto production done in the USA, Canada, or Mexico that qualifies for zero tariffs has risen from 62.5% to 75%.
The minimum wage for at least 40% of auto production has risen substantially to US$16 an hour. This will affect Mexican auto production and have little effect on Canadian auto production.
Union rights are to be strengthen in Mexico. Again, this will not affect auto production in Canada much and is meant to raise the cost of production in Mexico to a level closer to that of it's NAFTA/USMCA partners, the USA and Canada.
US dairy farmer get improved access to the Canadian market which has been restricted through supply management programs.
Intellectual property rights and digital trade provisions have been modified to try and protect copyright in the digital age.
While the trade dispute mechanism has been preserved the ability of investors to sue member governments has been curtailed.
Section 232 Tariffs which are supposed to be used to protect national security but which the current administration has used to target steel and aluminum producers from abroad will not be modified by the USMCA.
There's a 6-year sunset provision that means the treaty has to be reviewed and re-authorized every 6 years.
Canada's ability to negotiate a free trade deal with China will be affected by the new treaty because of a clause that allows the other members of USMCA (essentially the USA) to review any free-trade deal with a so-called "non-market economy" which according to the language of the USMCA applies to the Chinese economy due to the presence of State-Owned Enterprises or SOE's in China.
The only real area of the USMCA that potentially could affect business travellers between Canada, the USA, and Mexico is Chapter 16 of the agreement. The so-called Trade National (TN) visas which allow citizens of Mexico and the United States to enter Canada for business travel and to work temporarily in Canada without a LMIA. Canada, for example, had lobbied to have the list of professionals that qualify for a Trade National visa to be expanded, but the list has remained essentially unchanged.
Visas
USMCA, Chapter 16, much like the previous NAFTA agreement, classifies four types of Trade Nationals that can apply for a TN visa:
Business Visitors: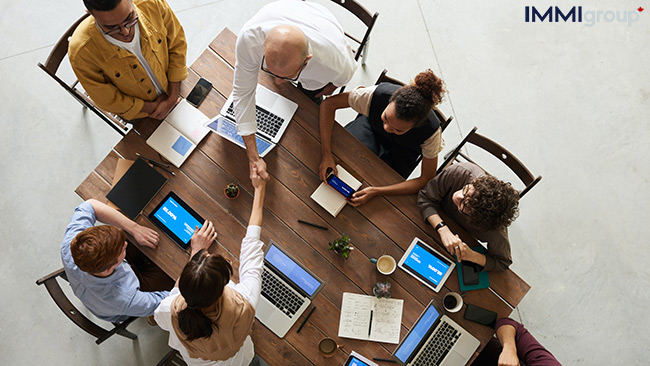 They must provide: evidence of citizenship as well as documentation of their proposed activity as well as documentation that the activity is international and not local in scope. Often an oral declaration at the Port of Entry is sufficient but a letter from their employer may be required as further proof. Business visitors are people engaged in the following activities:
Research & Design: Technical, scientific, and statistical researchers
Growth Manufacture and Production: purchasing and production management personnel
Marketing: marketing researchers and analysts & trade fair and promotional personnel
Sales: Sales representatives and agents & Buyers purchasing for an enterprise
Distribution: transportation operators & customs brokers
After Sales Services: Installers, repair and maintenance personnel & supervisors with specialized knowledge
General Service: the following professionals (see professionals category below) qualify:
Commercial Transactions: Management and supervisory personnel & financial services personnel
Public Relations and Advertising: PR and advertising personnel
Tourism: Tourism personnel
Tour Bus Operations: Tour bus operators
Translation: Translators or interpreters.
Traders and Investors: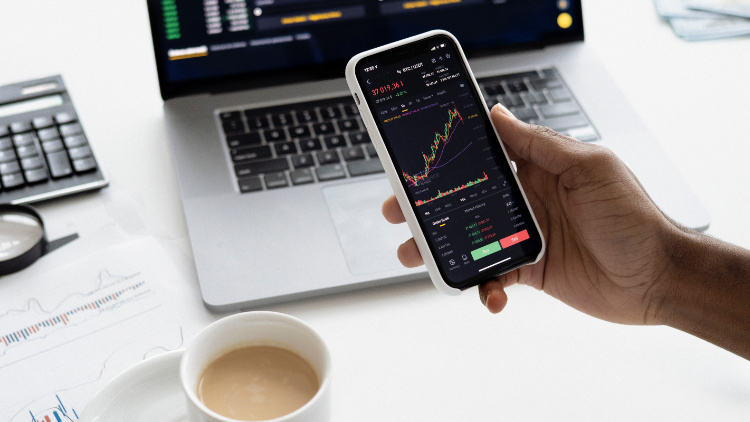 These are people who are carrying out substantial trade in goods and services and who are establishing or advising or providing key technical support to the establishment of an operation in Canada. Traders and investors may be required to apply for a visa by immigration authorities in Canada. You will need proof of citizenship as well of course.
Intra-Company Transferees: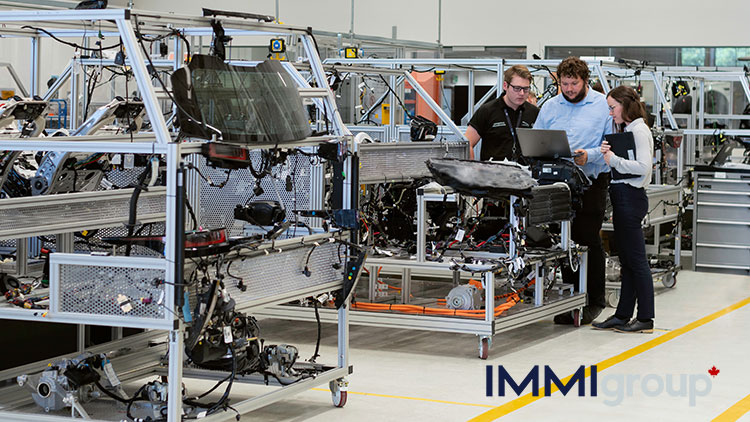 These are people who are rendering service to an enterprise in a managerial or executive capacity or who provide specialized knowledge. Intra-Company transferees may have to provide evidence that they have been employed by their company for at least 1 year during the last 3 years. They may be required to apply for a visa as well and must provide proof of citizenship as well.
Professionals: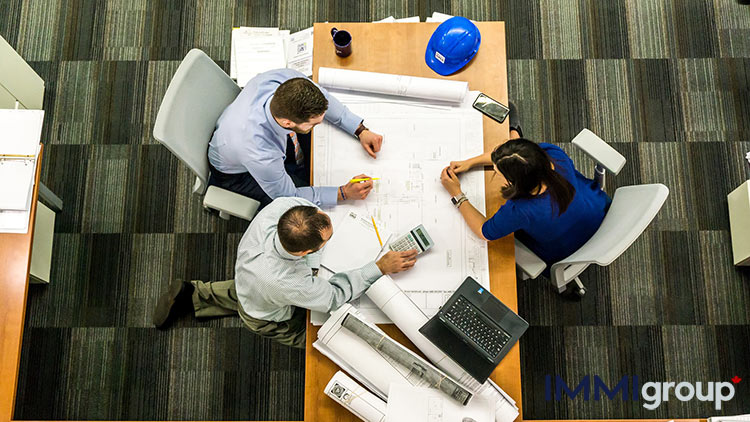 "Professionals" must provide documentation confirming their professional activity and purpose of visit, along with proof of citizenship. These are people from the following list:
Accountant
Architect
Computer Systems Analyst
Disaster Relief Insurance Claims Adjuster
Engineer
Forester
Graphic Designer
Hotel Manager
Industrial Designer
Interior Designer
Land Surveyor
Landscape Architect
Lawyer
Librarian
Management Consultant
Mathematician/Statistician
Range Manager/Conservationalist
Research Assistant (Post-Secondary Institution)
Scientific Technician/Technologist
Social Worker
Sylviculturist (including Forestry Specialist)
Technical Publications Writer
Urban Planner (including Geographer)
Vocational Counsellor
Dentist
Dietitian
Medical Laboratory Technologist
Nutritionist
Occupational Therapist
Pharmacist
Physician
Physiotherapist/Physical Therapist
Psychologist
Recreational Therapist
Registered Nurse
Veterinarian
Agronomist
Animal Breeder
Animal Scientist
Apiculturist
Astronomer
Biochemist
Biologist
Chemist
Dairy Scientist
Entomologist
Epidemiologist
Geneticist
Geologist
Geochemist
Geophysicist
Horticulturalist
Meteorologist
Pharmacologist
Physicist (including Oceanographer in Canada)
Plant Breeder
Poultry Scientist
Soil Scientist
Zoologist
Teacher at a College, Seminary, or University
In other words, the USMCA preserves the status quo of Trade National (TN) professionals listed above. So, if you are a:
Business Visitor,
Trader and Investor,
Intra-Company Transferee, Or a
Professional,
You can breathe a sigh of relief for now. Things won't have changed much at all once the USMCA is signed and ratified and comes into effect sometime late next year or even early in 2020.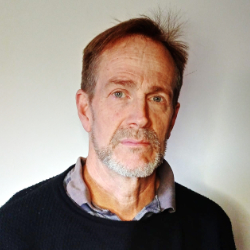 Allard Keeley has been a published writer on immigration policy since 2013. Has written for publications like The Federalist. Fluent in Spanish and English. BA Honors Economics Queen's University in Kingston, Ontario.