Exceptions to Rule Requiring You to Apply Online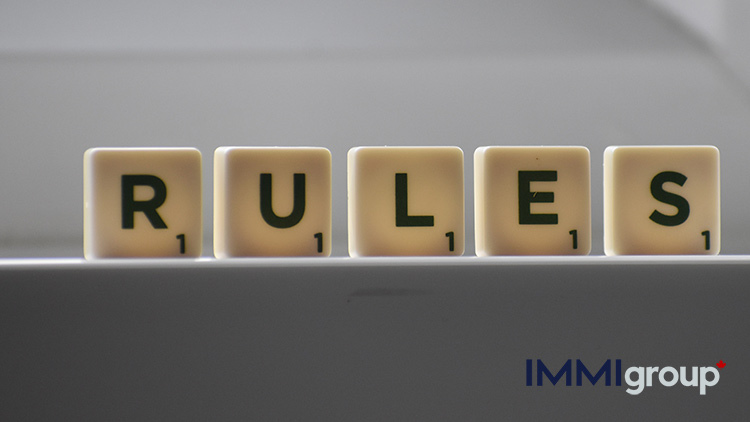 CAN I SUBMIT MY STUDY PERMIT APPLICATION OR EXTENSION BY MAIL?
As of June 4, 2019, foreign nationals who are already in Canada and wish to apply for temporary residence are now required to do so electronically. In other words, you cannot apply on paper from within Canada in the following situations:
Applications for an extension to remain in Canada as a temporary resident
Applications for a work permit or the renewal of a work permit from inside Canada
Applications for a study permit or the renewal of a study permit from inside Canada
Applications for the restoration of temporary resident status from inside Canada
Applications for a Youth Mobility Program from inside Canada.
If you are inside Canada and worried about this new regulation, however, you need to be aware that there are certain exceptions to this new rule.
ONLINE APPLICATION EXCEPTION 1. EXCEPTIONAL CIRCUMSTANCES BEYOND CONTROL
Under IRPR (Immigration & Refugee Protection Regulations) 9.4: if the foreign national's country's infrastructure is inadequate or incompatible with electronic means of communication of information, then they may apply on paper.
Also under IRPR 9.4, if a natural disaster, political turmoil, or other situation prevents electronic communication, then they may apply on paper.
The 2020 pandemic may apply, depending upon your circumstances. The burden is on you to prove it, though.
ONLINE APPLICATION EXCEPTION 2: DISABILITY
If an applicant cannot meet the requirements for electronic communication due to a disability, then they may use alternative means like applying on paper or any other means specified.
ONLINE APPLICATION EXCEPTION 3: SYSTEM RESTRICTIONS – COME TO CANADA TOOL & MYACCOUNT
The two online systems or tools listed above do the following:
Come to Canada tool – this is used to see if you are eligible to come to Canada under whichever immigration program you choose.
MyAccount – this is used to register with IRCC and receive and send communications to IRCC regarding any application or other matter with immigration authorities in Canada.
Immigration authorities in Canada have decided that these electronic platforms (Come to Canada tool & MyAccount) are not adequate for certain categories of applicants. The following table lists the exemptions from mandatory online applications from inside Canada.
PLEASE NOTE: Any paid representative hired to handle an application under the below-listed categories must however apply online. Only the person themselves and NOT the paid representative can apply on paper.
LMIA Code
Program
A70
Open work permit pilot program for PR applicants in spouse or partner-in-law in Canada class
A71
Live-in caregivers who have submitted an application for permanent residence
A75
Permanent Residence applicants in Canada who used Express Entry to submit their application & have received an acknowledgment of receipt letter
A75
Start-up visa work permit applicants
C10
Quebec physicians
C21
IEC (International Experience Canada) participants extending the period of participation of changing employers
C43
Post-graduation work permit – visitor record to post-graduation work permit & post-graduation work permit extensions
C90 (principal applicant)
C91 (family members)
In-Canada applicants under the following pilot programs:

·         Home Child Care Provider Pilot

·         Home Support Worker Pilot

H81
Destitute students
H82
Holders of a temporary resident permit valid for a minimum of 6 months
LMIA-required
Sea-food processing workers
LMIA-required
Non-seasonal agricultural worker program Guatemalan workers
LMIA-required & LMIA-exempt
Urgent referrals process for work permits
S61
Refugee claimants
S62
Persons under an unenforceable removal order
S62
Failed refugee claimants waiting for removal who need to support themselves
Visitors
Visitors in Canada who are applying for the first time for a work or study permit who are accompanying a spouse with a low-skilled work permit
REMEMBER: Paid Representatives must apply online – no exceptions:
As we mentioned above, please remember that any paid representative you hire has to apply online and is NOT included in the above-mentioned exemptions even if they are handling an application for someone who is on the above list.
Do-it-yourself Study Permit Course
Study Permit – Paid Support from Immigroup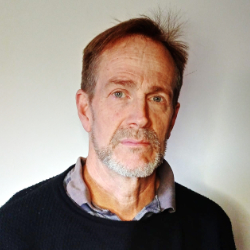 Allard Keeley has been a published writer on immigration policy since 2013. Has written for publications like The Federalist. Fluent in Spanish and English. BA Honors Economics Queen's University in Kingston, Ontario.