My first US passport in Canada.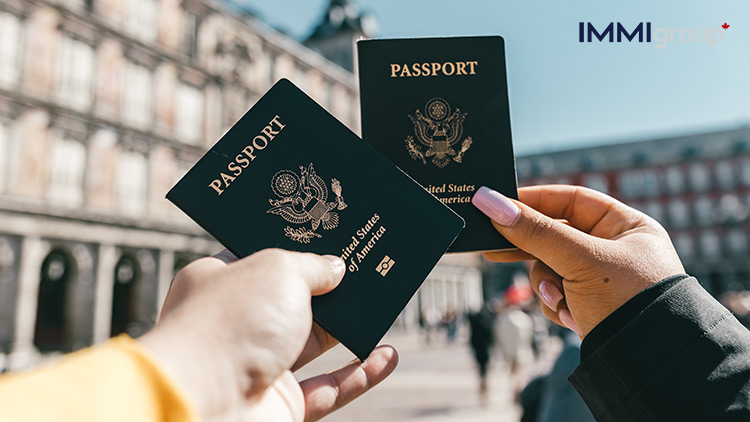 Carrying on from my last US passport article I want to explain a bit more about applying for a US passport for the very first time when you qualify through descent.
In certain countries you are expected to apply for a certificate of citizenship/naturalization first in order to qualify for a passport. For example, in Canada if you were born outside of the country but you qualify for citizenship through descent by one or both of your parents, then you would need to apply for a First Citizenship Certificate. This process can take up to 6 or 7 months. Once you have this citizenship certificate you can then apply for your passport.
In the US, much like the UK, things are different, but not necessarily easier. There are certain laws and requirements that must be met in order to qualify and apply for the US passport but you do not need to apply for a citizenship certificate first.
The easiest applications are for people who meet the following requirements:
Both parents were US citizens and they were married at the time of your birth, and one of them was actually born in and lived in the US prior to your birth.
The above scenario would result in an approval for a US passport. You would meet all the basic requirements so it should be a very straightforward decision. It would involve an appointment at the consulate where they would review your application then issue you a US passport by mail a few weeks later.
US passports are issued for many other situations for citizenship by descent, but all of them must meet certain requirements; the major one being that one or both parents were not only born in the US but spent a certain amount of time there before and after the birth and were married at the time of your birth. (The amount of time spent in the US depends on when you and your parents were born.)
Renew US Passport with Immigroup

| | |
| --- | --- |
| | |
Also time spent abroad by one or both parents doesn't always count against the applicant either: if the parent was in the US armed forces or worked for the US government abroad then that time can go towards time spent in the US.
The requirements differ depending on what year you were born as well.
Now, as with everything, there are exceptions. If you were born out of wedlock there are other criteria that you must meet. It will depend on your age and who you are claiming citizenship through (i.e. your mother or your father). It can depend on when you turned 18 if you are applying through your mother.
As you can see it's a veritable quagmire and I have only touched the surface. But don't be put off by all these rules and regulations. Don't forget that holding a US passport is a very special thing. You are free to travel to 88% of the world's countries and islands without a visa. Don't let a little bit of confusion get in your way and when there is a chance you qualify for something as important as a passport. Make sure you seek assistance from people who know the system and how it works to make sure you get it right.