Nova Scotia International Student Provincial Nominee Program PNP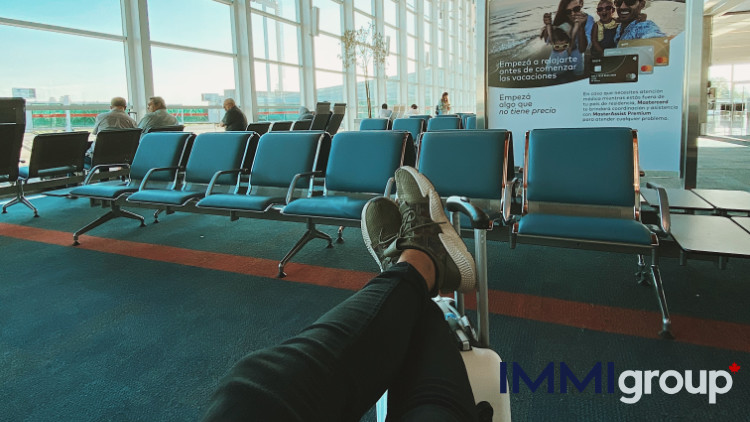 Last Updated on May 10, 2022 by Allard John Keeley
Please note that on January 1, 2015 the way that Canada accepts permanent residents has changed. The new system, called Express Entry, represents a change in method rather than in requirements. 
The Nova Scotia International Student category of provincial nomination is designed to help employers hire recent international graduates whose skills may be in limited supply. This category helps international graduates apply for permanent residency  to live and work in the province.
If you are unsure whether you qualify for immigration to Canada under this category of the provincial nominee program, you can book a consultation with one of our qualified immigration consultants.
Quick Index
Nova Scotia International Student Application Priority
In order to qualify for this category of nomination, applicants must meet the following criteria:
Have a permanent, full-time job offer from an employer in the province in the field of their study and have been working for at least three months in this position
Have graduated within two years (of submitting the application) from a program of at least one academic year of full-time study in the province and have received a certificate, diploma, or degree from a recognized post-secondary institution
The job offer* must be for a position that requires relatively high education and skill levels
Have legal status in Canada on a temporary work permit
Have a salary that meets provincial employment standards
Meet the qualifications needed for the job
Have the intent to settle permanently in the province
Meet the minimum criteria for age, education, work experience, and language ability requirements for the federal skilled worker stream of immigration
*Position must be approved by the provincial government as valid for nomination.
Our Nova Scotia PNP Service
The average time for Immigroup to complete a student visa application is 2-4 weeks. If you are unsure as to whether you will qualify under the Student visa category of immigration, you can book a consultation appointment to get started. At your consultation appointment, we will ask you additional qualifying questions, and answer any questions you may have. We charge a fee of CDN $150 + HST for this consultation. This fee will be deducted from our total fees if you retain our services.
Nova Scotia International Student Program Fees
The fees for an application for the International Student program are as follows:
Fees
Immigroup representation
CDN $3000 + tax
Government:
There is no PNP application fee in Nova Scotia
Permanent residence application fee
CDN $550 *
Right of permanent residence fee
CDN $490 *
* Government fees are based on only one person in the application. Fees will vary depending on number of persons included in application. Applicants may be required to pay additional fees for medical exams, police certificates, language assessments, courier fees or adding dependents to your application.
Nova Scotia International Student PNP Application Process
The following are the application forms for the International Student category of provincial nomination:
Nominee Program Application Form:
application form for the nominee program
3 months Approx.
International Graduate Employer Form:
to be completed by the employer
Use of a Representative Form:
use only if hiring a representative
Authority to Release Personal Information:
authorization to release personal information to a designated individual
Permanent Residence Application:
Application For Permanent Residence:
Principal application form for Permanent Residence.
4-12 months
Schedule 1:
Must be completed by each person over the age of 18 who is included in the application
Aditional Family Information:
This form asks that the main applicant provide information about his/her family.
Schedule 4 [economic class]:
Provincial nominees must complete this form along with all other required forms for permanent residency
In order to be issued a visa, all candidates must meet criminal and medical admissibility requirements. Applicants considered inadmissible to Canada  may be denied a visa.
PNP Draw Points Cut-Offs
Some of the PNP streams for the provinces of Ontario, Alberta and Manitoba use the same scoring system as Express Entry. Here are the cut-offs for 2021:
PNP Invitations
British Columbia PNP Points Cut-Offs
British Columbia uses its own scoring system:
British Columbia PNP Notifiations
BC Entrepreneur PNP Points Cut-Offs
BC Entrepreneur PNP Notifications
Saskatchewan Immigrant Nominee Program Points Cut-Offs
Saskatchewan uses its own scoring system?
Saskatchewan Immigrant Nominee Program Notifications
If you would like information about the Nova Scotia PNP in these graphs, please comment below.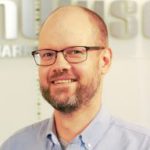 Riley Haas has been a leading expert since 2011 on immigration matters, with hundreds of publications online. Published author of three books about political philosophy, the Beatles and the Toronto Maple Leafs, respectively. BA from Bishop's University, MA from McMaster University. You follow Riley on Substack https://rileyhaas.substack.com.