Passport Horror Stories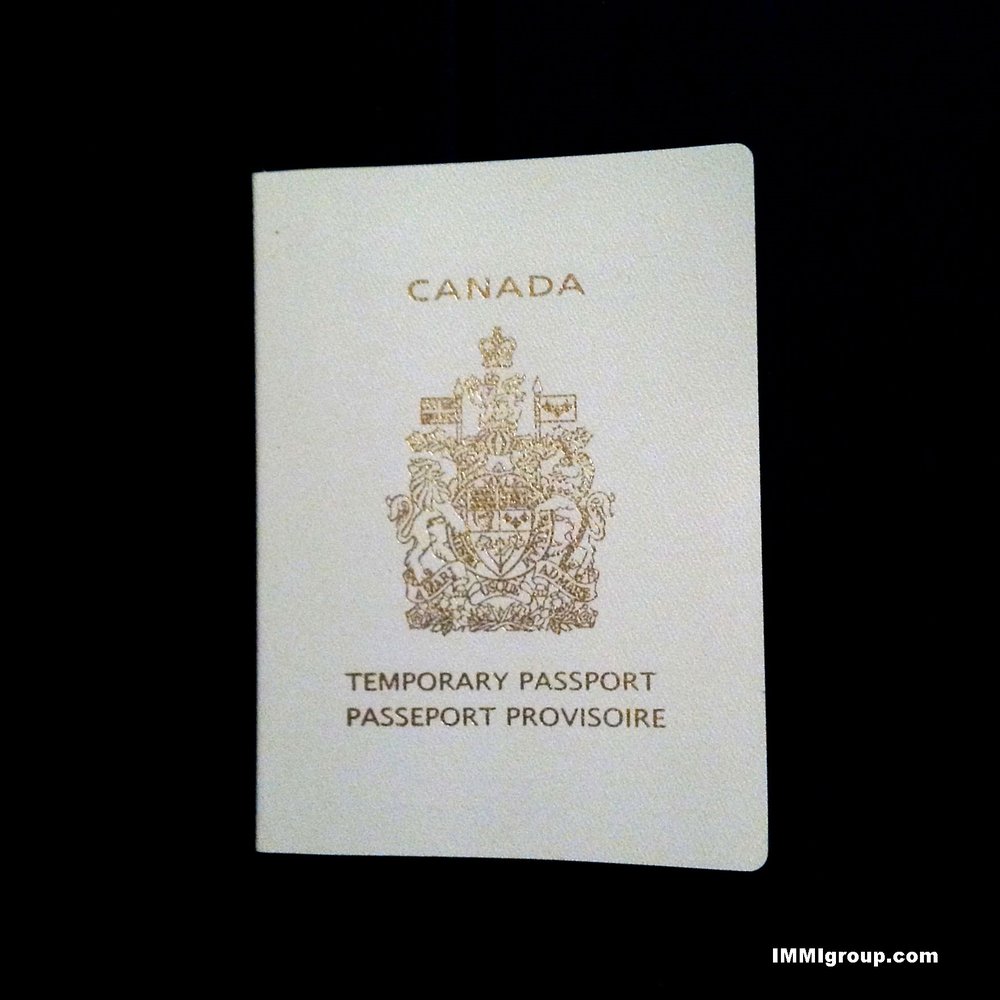 Last Updated on May 10, 2022 by Allard John Keeley
It Could Happen to You: Pat's Story, George's Story, Doug's Story
What to Do Once Your Passport Has Been Stolen
1. Contact the consulate or embassy nearest you.
2. Get two passport photos taken and file a police report.
3. Your options when you're replacing your stolen passport.
Option 1: Regular replacement passport.
Option 2: Temporary passport.
What Are The Risks of Having Your Passport Stolen?
What Not To Do

Passport Horror Stories
Send us your stories about your travel or lack thereof. We will publish them here for all to read. Maybe you can get something off of your chest – a little therapy – or let others learn by your mistakes, and maybe, just maybe, a government worker may read this and great changes could happen – in 20 years;-).
We are going to start this off by our team giving their personal stories. After that, if you're inspired to write your own experience, you can simply send an email to [email protected] (make sure you call the subject in your email "Passport Stories"), or comment below.
Your Passport Horror Stories:
Immigroup Staff Stories:
Names have been changed to protect the innocent.
Mr. Ahmed's Passport Horror Story
Sometimes divorces don't go very well. That's what happened to Mr. Ahmed, a Canadian permanent resident. Mr. and Mrs. Ahmed had a kid while they lived in Canada. Then, for work, they moved overseas. While overseas, the two had some relationship troubles. Mr. Ahmed returned to Canada to his old job, in part because the country where the Ahmed's is from requires long-term separation in order to file for divorce. Meanwhile, his wife and child stayed abroad. They began a lengthy separation process that unfotunately went to the courts – and involved Mrs. Ahmed filing multiple charges against Mr. Ahmed. However there was yet no decision on the divorce for two reasons: because the Ahmeds were filing for divorce from other countries and because divorce in this particular country is a very complicated and time-consuming process.
One day, while going about his business in Canada, Mr. Ahmed received a letter form the newly christened "Passport Program", that is Passport Canada. Passport Canada had recently been taken over by Citizenship and Immigration Canada after being supervised by Foreign Affairs for decades. The letter informed Mr. Ahmed that he had fraudulently applied for his child's Canadian passport and that he must return that passport within one month.
Mr. Ahmed knew nothing about this; he had indeed applied for his child's passport before returning to Canada but, to his knowledge, the passport application had been fine. After all, his child was born in Canada and is therefore a Canadian citizen. The letter also informed Mr. Ahmed that his wife had visited a Canadian diplomatic mission abroad aledging that Mr. Ahmed had stolen his child's passport and also aledging that Mr. Ahmed and she were fully divorced. Mr. Ahmed had claimed on the passport application, which had been signed by both parents, that they were not divorced because, at the time, they were still in the process. In fact, it was ongoing. Also, his wife was the one in possession of all the child's documents.
In addition to asking Mr. Ahmed to return the passport, which is, after all government property, the letter also implied that Mr. Ahmed's status as a permanent resident was now in jeopardy due to misrepresentation on the application.
Fortunately, Mr. Ahmed kept records of his divorce proceedings and, at substantial cost and time (he had to pay for a translator and a lawyer) he was able to show he was honest on the passport application and that the passport was still in his wife's possession, as his wife had traveled with the child and so the passport had a stamp in it.
But it must have been a terrible experience.
Pat's Story: What to do When Your Passport is Stolen Outside of Canada
One moment you're enjoying the mild Mediterranean autumn air, sipping wine and watching the world stream past, the next moment you're running circles around a park trying to find your bag. You're experiencing the traveller's nightmare: your passport is gone. Don't fret! With a little diligence, a lot of inconvenience, and plenty of money, you'll be on your way again.
It Could Happen to You
I didn't pull those generalities above out of the air. My passport was just stolen, so I know whereof I speak on this one. My wife and I were sitting on a bench under a large beautiful modernist street lamp near Barcelona's Arc de Triomf, watching children play and couples promenade on a Saturday night. We had beaten the rush at a great Chinese restaurant in El Born, finishing up as a line was forming at around 9:30, and wandered over to have a drink in the park. It was a busy fall weekend, and we had been in the city long enough to have been lulled into forgetting about some of the warnings we'd received about petty crime — almost everyone we had spoken to before coming here had a story or two about pickpockets and purse snatchers. Deeply engrossed in a conversation about the nature of truth or the end of time, we were startled by a man who ran up to us, seemingly out of nowhere, glancing anxiously at his phone. As if he was late for a train, see?
Arc de Triomf by Mazlov / Flickr / CC BY 2.0
He asked if we knew where the Estacio del Nord was. We did! We were very excited to answer with our broken Spanish and exaggerated gestures. We pointed to the station, which was two blocks away.
"Para aqui!" That means "over here." The man looked skeptical.
"Para alli?" He replied, meaning, "over there?" We jumped up and pointed again to the station, sort of like the statue of Christopher Columbus by the port.
Christopher Columbus Status by David Berkowitz / Flickr / CC BY 2.0
"Si, si, a la derecha!" Meaning "yes, to the right." He thanked us and ran off. For the briefest of moments I was so proud of myself, the very picture of the helpful Canadian abroad providing directions in a foreign language. Then my wife told me that her bag was gone. We'd been had, and we'd fallen victim to a trick so transparent that my pride turned instantly to shame, the very picture of the North American dupe in big city Europe.
What to Do Once Your Passport Has Been Stolen
1. Contact the consulate or embassy nearest you.
Realizing that I'd made myself easy pickings to a team of thieves was just the first indignity in a long string of them. Demoralized, we cycled home and I checked the Canadian government lost passport website to see what I should do. It suggested that I email the consulate and chided me for not taking better care of my belongings. Thanks, website. Chastened, I emailed, and received an auto-response letting me know that my my message had been received. Cold comfort.
On Monday morning, I rolled down to the consulate. Luckily, there was a Canadian consulate nearby. If I had had my passport snatched in Valencia or on one of the Balearic Islands, I would have had much further to travel to get my goods replaced and I might have had to conduct all of my business over the phone or paid out of pocket to travel to talk to a human.
I climbed the stairs and conferred with the consular assistant, a smiling but distant woman who advised me that I needed a police report and two passport photos before I could meet with the senior consular assistant who would outline my replacement passport options.
2. Get two passport photos taken and file a police report.
You'll need two passport photos, so you'll need to find somewhere to have passport photos taken. If you're visiting a city where street crime is common, like Barcelona, your consulate will likely have suggestions and directions to the nearest photo studio and police station. Very conveniently, the closest police station to the Canadian consulate in Barcelona is directly across the street, with a staff translator ready to handle the needs of doofus foreigners who leave their bags unobserved. I filed a report and waited ninety minutes for an officer to type it up and sign it. I can only imagine how much more complicated, draining, and humiliating this experience is if you get robbed in a nation or city less efficiently-appointed to process hopeless, go-nowhere police reports. Of course, by the time my report had been certified, the Canadian consulate was closed for the midday siesta. I'm glad that the staff at our diplomatic outpost gets to experience authentic, traditional Spanish working conditions. To ease my pain I had my photos taken and then rode my bike to the beach for a dip.
When I came back with my report, my photos and my salt-water-tousled hair, I had my meeting with the senior consular assistant, a no-nonsense woman who described my options.
3. Your options when you're replacing your stolen passport.
Option 1: Regular replacement passport.
If you're sticking around long enough, you can just file the regular replacement passport application. As of the fall of 2013, that will cost you $240. You have to get your application to an embassy, though, and the processing time is a minimum of three-to-four weeks. In my case, I could have express-posted my application, photos, and report to the Canadian embassy in Madrid, but I would have had to pay for the postage myself and I wouldn't have been 100% guaranteed that the passport would have been ready in time for my departure. The only consolation? I wouldn't have had to pay to have the passport sent back to the consulate in Barcelona. That's right: my dime to get the application package to Madrid. Their dime to get the passport back to Barcelona.
Option 2: Temporary passport.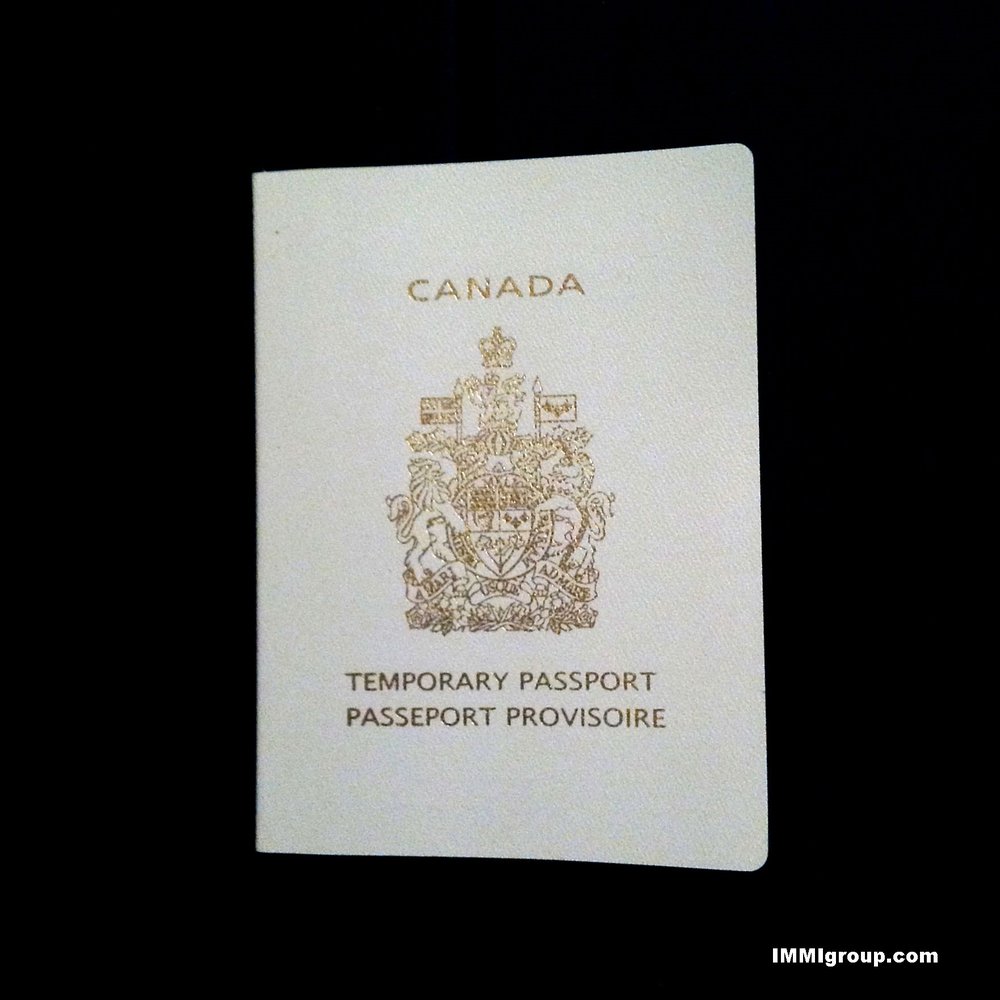 In any case, I opted for the much faster, much more expensive temporary passport option, which weighs in at a harsh, whopping $350. Add $15 for the passport photos, $20 for the in-Canada pick-up option (your temporary passport application also generates you a regular passport that you can have mailed to you or sent to a passport office… I chose the latter to avoid any uncertainty with the mail and any further risk of missing flights because of delayed processing), and $10 for the credit card service charge (cash not accepted).
Final replacement passport tally: $395.
For your temporary passport application you'll also need to provide four references in Canada (in lieu of a guarantor), five years of employment or education history (including phone numbers and addresses), five years of residential address changes, and two pieces of government-issued ID if you don't have your birth certificate with you. Your consulate-issued temporary passport lasts for only six months, while the permanent passport that you'll get when you return to Canada will last only two years.
What Are The Risks of Having Your Passport Stolen?
So far, no peculiar transactions have appeared on my banking records and I haven't been contacted by any international security agencies, so it looks like my identity hasn't been stolen. I was lucky that my wallet was safely in my pocket and not in the bag we decadently and carelessly let lie on the ground near our feet, ripe for the lifting.
Not everyone is so lucky. Plenty of people have horror stories to share about stolen passports and identity theft: check out these crazy cases. Stolen passports are often doctored and supplied to illegal immigrants, or, worse, terrorists. Just three years ago a stolen passport ring based partly in, yes, Barcelona, was busted for supplying stolen passports to members of Al-Qaeda.
If your identity is stolen, your recourse is to cancel everything you can cancel and throw yourself at the mercy of the big institutions that govern our passage in and around the world, like government, banks, and credit card companies. Most for-profit companies have forgiving protocols and insurance for dealing with theft, but if you get tangled up with an international terrorist document-tampering scheme, your life might be made very difficult for a long time, especially if your name is less Wonderbread-sounding than mine.
What Not To Do
Let my story act as a cautionary tale: don't take your passport out of locked accommodation when you're travelling, if you can help it at all (I took mine to prove my identity to collect opera tickets I bought online… they turned out to be pretty expensive opera tickets). Never leave your bag unattended and keep your wallet out of accessible pockets in crowded areas like public transportation. And if your passport disappears, don't panic. The steps you have to take are clear and simple, as long as you have the time and money you're going to have to burn to set things right.
Doug's Story: Always Check Your Expiry Date Before You Travel
Last winter my brother and I figured we would go skiing in the US; we hadn't been since we were kids and we'd never been skiing in the Rockies in Canada or the US. We chose Wyoming because…well because Jackson Hole is kinda legendary among skiers.
Jackson Hole [Public Domain]
I'm a little neurotic, I pretty much can't travel anywhere without triple checking the validity of my passport, as if the expiry date will move overnight. I triple checked it this time too. But I guess my brother Doug isn't that way. In fairness to him, he had just been to California that fall and so he assumed his passport was good. I mean, you technically aren't allowed to travel to the US without 6 months validity on your passpor and he was in the States just a few months before.
On the before day of our trip I woke up to my girlfriend telling me that Doug was frantically trying to get a hold of me: he had even texted her to get her to harrass me into turning on my phone. I turned on my phone; multiple calls from Doug, including a few voicemails saying "Call me when you get this." Not one voicemail; three or four. All saying "Call me." No explanation. Before I called him, I figured I'd check my email. There were multiple emails from Doug including a long 20+ response conversation between Doug and our dad – to which I'd been CC'd on, thanks Doug! – explaining that Doug had woken up in the middle of the night having dreamt his passport had expired. He got up to check it and sure enough it had expired a few weeks ago. We were leaving the next day; our flight was first thing in the morning. He had maybe 30 hours to fix this or else our trip was canceled and the passport office didn't open until 8AM, about 24 hours before our flight. What was he going to do?
Now, I didn't think this was such a big deal and not just because it wasn't happening to me. I work in immigration and I know that Passport Canada offers emergency passport renewals, for a fee. Doug had his old passport with him and all the other necessary identification to prove to Passport Canada he was who he said he was. I called him and told him to calm down; he would be able to get a new passport provided he was willing to pay and there was no reason to think it wouldn't be ready by closing time, 4:30 PM, plenty of time before our morning flight the next day. Doug was not so sure.
If you go to a Passport Canada office, though, they have multiple types of service standards faster than the usual passport renewal, for additional fees of course:
| | | |
| --- | --- | --- |
| Service | Additional Cost | Processing Standard |
| Urgent pick-up | C$110 | 24 hours |
| Express pick-up | C$50 | 2 to 9 business days |
| Standard pick-up | C$20 | 10 business days |
I wasn't quite as confident as I'd sounded to Doug on the phone; I did know that they technically didn't have to produce the passport until 24 hours were up, which would mean we would miss our flight. (Unless Doug could somehow teleport from Victoria Street to Pearson, and I'm pretty sure that isn't possible even in this century.) But I knew a woman who had experience a similar situation going to the US, and this very same passport office had produced the passport same-day. So I wasn't that worried; I was at least a lot less worried than Doug.
Doug got to the Victoria street passport office at 8. He had already called Passport Canada – the call centre opens earlier – and they had reassured him that, provided he had proof of travel, he would be fine.
But he got there an hour early just to make sure he didn't get stuck in line. Nobody else was there.
He was the first in line when it opened at 8:30. They saw him immediately. He had everything he needed including his old passport and his plane ticket. They told him his passport would be ready sometime after 12PM. He was shocked; tha twas only three and a half hours away. Is it even possible to produce passport in so short a period?
He went to work but he couldn't concentrate on his job. His phone rang around 11AM. The passport was ready. He ducked out of work and picked up as soon as he could; he couldn't wait till lunch. He went into the office and received the regular passport, valid for 5 years.
The next day we flew to LaGuardia, then Dallas, then Jackson.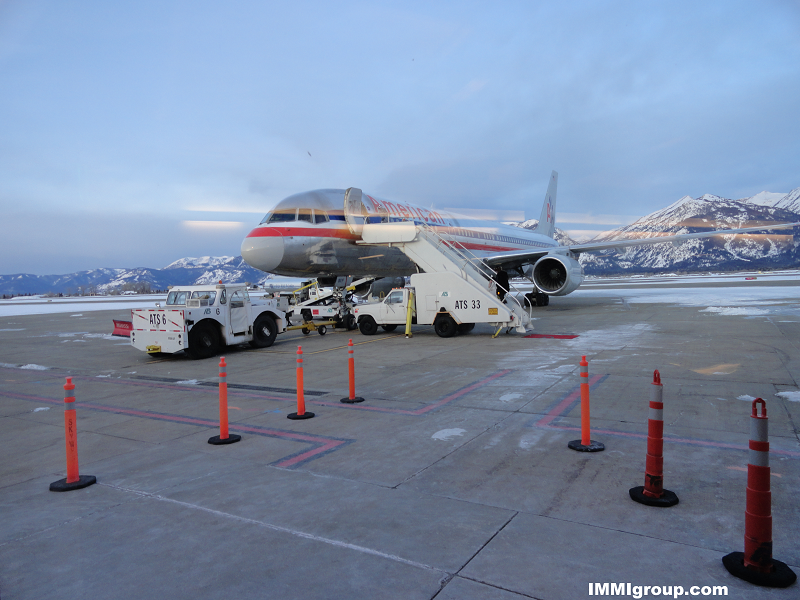 A day later we were skiing in Wyoming.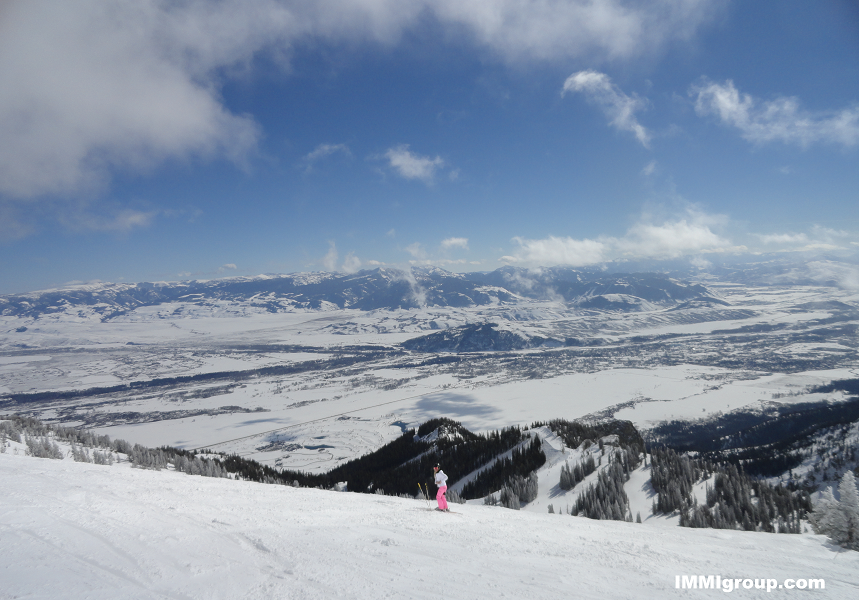 The moral of the story is that, if you haven't left Canada yet, you can get your new passport very, very quickly, provided you have all the documentation. But even though you can do that, it doesn't make it fun. I don't think I've ever seen Doug so stressed out in my entire life.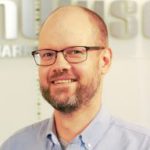 Riley Haas has been a leading expert since 2011 on immigration matters, with hundreds of publications online. Published author of three books about political philosophy, the Beatles and the Toronto Maple Leafs, respectively. BA from Bishop's University, MA from McMaster University. You follow Riley on Substack https://rileyhaas.substack.com.