Do I Exist without a Birth Certificate?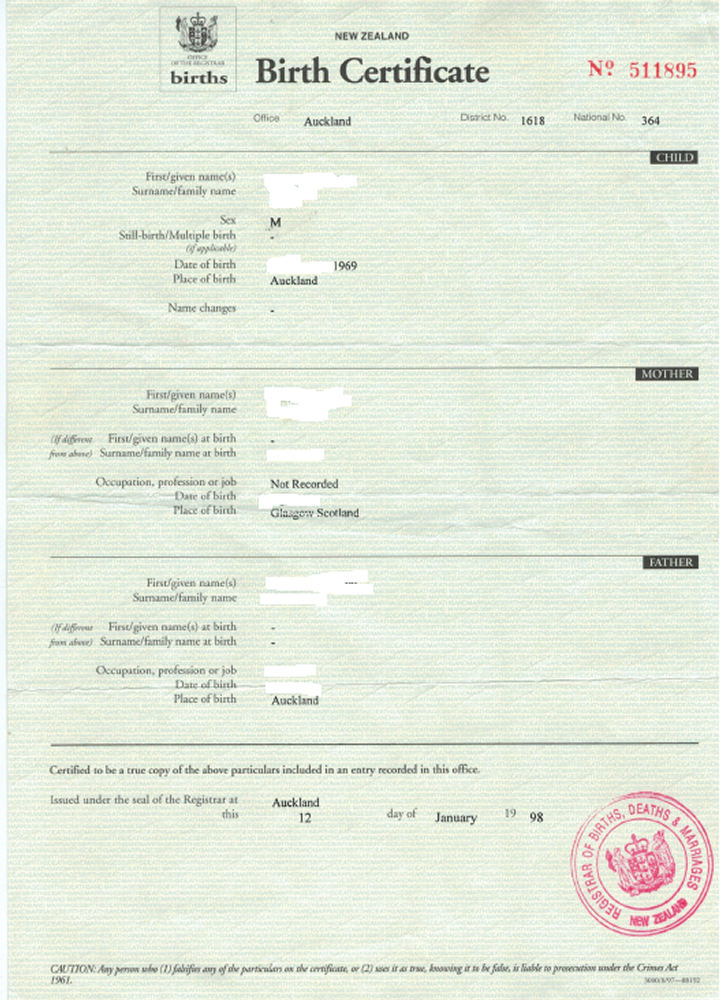 A birth certificate is literally proof of your existence, but millions of people around the world don't have one. What can they do?

Every year, the world keeps getting bigger as the human population continues to grow despite hunger, poverty, war, and illness. Today, the world's population has reached an astounding 7 billion! But over 230 million children under the age of 5 have not even had their births registered, and more than 100 developing countries do not have functioning systems that support efficient public birth registration. That means millions of young children and adults are living life without a birth certificate. And that's a problem because a birth certificate is proof of existence in our modern world.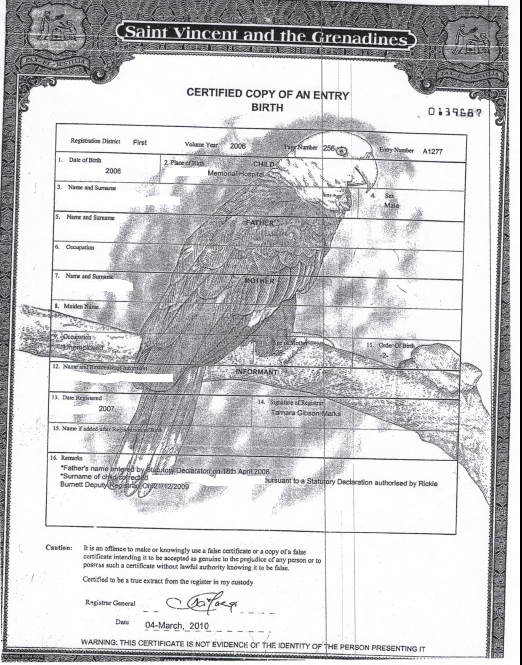 A birth certificate is your proof of citizenship in your country of origin. It is usually the number one required document to obtain a passport! Birth registration is crucial to the health, safety and well-being of any person. Persons who are unregistered are at greater risk of exclusion. The need for a birth certificate is not limited to Canada. For example, in Vietnam, a birth certificate is needed to access health care services or to enroll in school, just like in Canada. In Kenya, a birth certificate is mandatory in order for a person to take national exams in school. Here in Canada, we have recognized the problem, as immigrants and refugees that come from countries that often do not provide birth certificates, such as India, may have exceptions made if other identity documents are presented. But there will always be a measure of inconvenience that follows from the absence of a birth certificate. (This statement does not take into account the issues that these immigrants/refugees may experience while attempting to obtain and maintain status in Canada.)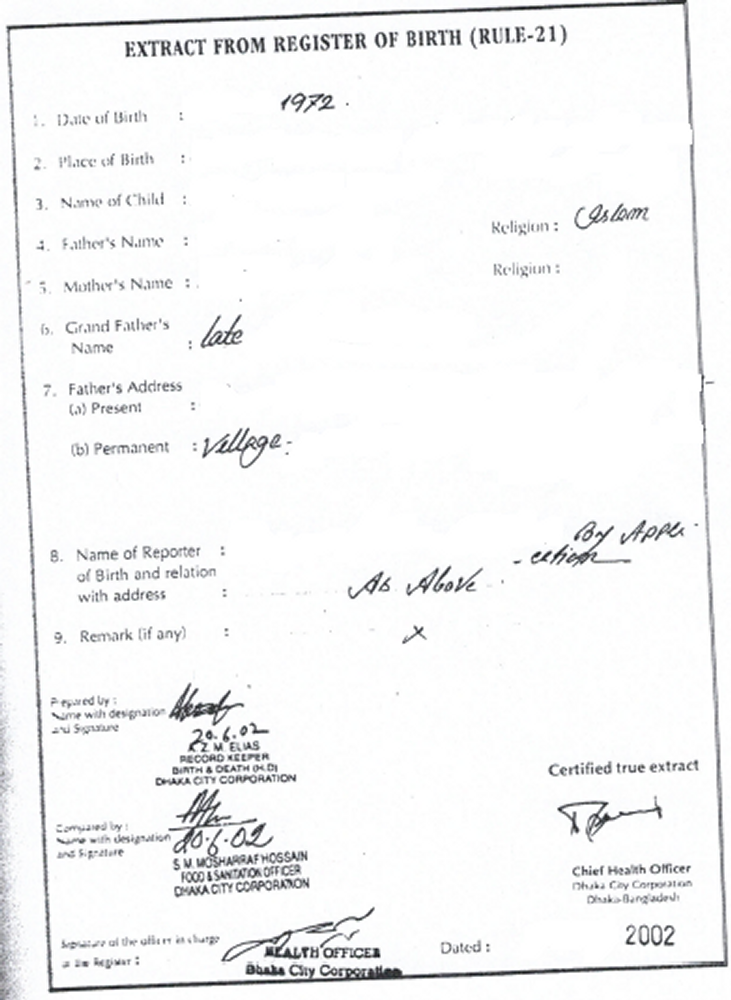 With India having the second largest population in the world, many of whom live below the poverty line and/or in rural areas, the issue of obtaining a birth certificate has greatly impacted many Canadian Indians. Prior to June 2, 1969 there were no penalties for not registering the birth of your child in India so many citizens did not bother. This in combination with a poor record keeping system and the civil war-related turmoil created in 1947 when the country literally split in two (Pakistan, India and later, a third part, Bangladesh) after claiming independence from British rule. The partition was not peaceful. In some circumstances an Indian citizen can obtain a document confirming the "non availability of a birth certificate" by presenting their current Indian passport in original to the correct authorities if the birth occurred before June 2, 1969 when it became a legal mandate to register a birth within 21 days of its occurrence. Unfortunately, a plethora of documentation will be required on the citizen's part. In cases where the birth was not registered a certificate may be issued after police verification is ordered by the Indian revenue authorities. In many cases, especially for the poverty stricken rural population, obtaining a birth certificate may never be possible due to finances as over a billion people in India cannot even afford indoor plumbing and often publicly defecate.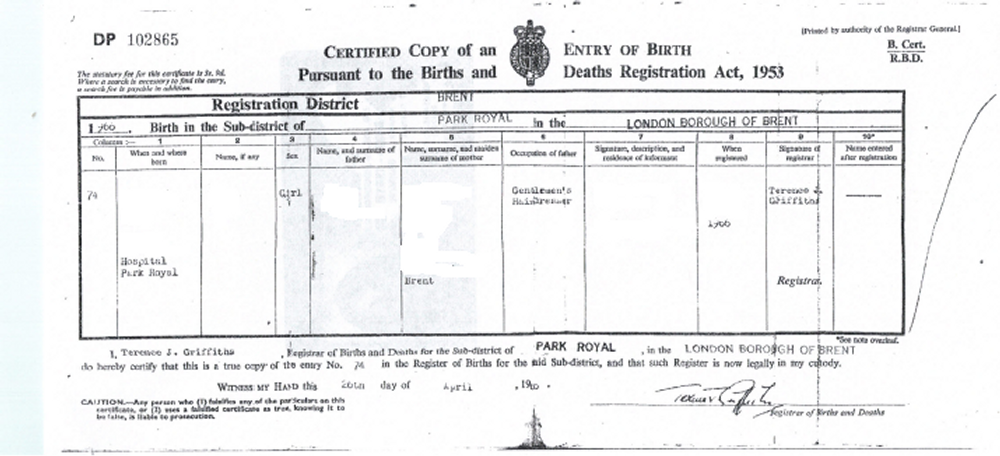 This issue is not only limited to births in countries such as India and it is a huge issue for persons who give birth abroad. There is a very good reason why travel agencies, airliners and governments warn pregnant women not to fly. It is not only a health issue. For example, in 2013 the Israeli government announced it would no longer be providing birth certificates to babies born to foreigners in Israel. This new law is meant to eliminate the requirement of providing citizenship to immigrants' children. Leading up to this controversial move the Israeli government had already begun refusing to include the father's name when foreigners gave birth as well, insisting that only the mother's family name appear as the child's surname. This has lead to multiple and sometimes lifelong struggles in obtaining identity documents.
Global birth registration rates:
Latin American and Caribbean – 92%
Middle East and North Africa – 87%
Sub-Saharan Africa – 44%
South Asia – 39%
Source: UNICEF
An excellent example of the types of issues generated by a foreign birth was noted in a UK daily mail article discussing a 14 year old girl born to British parents in Spain. Aimee Rayner-Okines and her parents have spent the last 14 years attempting to navigate the bureaucratic nightmares that have plagued them. UK authorities will not provide Aimee a passport as it is mandatory, like so many other countries, that the applicant provides a birth certificate. Spanish authorities, one of the many countries that do not provide birth certificates for births to foreigners, have repeatedly denied to provide a birth certificate for Aimee which has left her practically stateless as she is unable to obtain a passport or even a simple bus pass without a birth certificate.
Many developing countries have made great strides to correct this issue. For example, in Senegal, the government is facilitating retroactive registration by offering free local court hearings which has dropped the number of unregistered children considerably. In Sierra Leone, the government gave the National Office of Births and Deaths special permission to issue birth certificates to children over seven. In Bolivia, there was a successful three-year amnesty for the free registration of young people aged between 12 and 18.
While these proactive approaches are assisting in lowering the number of persons in existence without a birth certificate it has not resolved the issue as a whole. Statelessness impacts the daily lives of about 11 million people around the world. Those who suffer the most include infants, children, and youth.