Income Requirement for Canadian Spousal (and other Family) Sponsorship Applications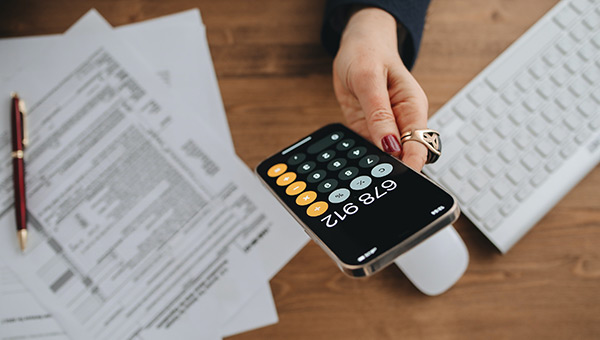 It is a common misconception that there is a specific income requirement to be able to sponsor your spouse to Canada.
While you must meet a concrete requirement to sponsor most other family members, there is usually no such income requirement at all for spousal sponsorship applications. However, there is an exception to this:
If your spouse or partner has a dependent child who has a dependent child of their own, then you must meet LICO (Low-income Cut-off) requirements.
As well, if you're directly sponsoring a dependent child who has a dependent child of their own, you also have to meet LICO requirements.
You might be wondering: what if I'm not currently working?
As we just explained, in most spousal sponsorships, you do not have to meet income requirements. However, you are assessed on your ability to provide for your spouse's basic needs. While you don't have to meet a specific income level, the fact that you are not working will be taken into account and may result in you being assessed as not qualifying to be a sponsor. Of course, this will depend on your overall financial situation. If, for example, you own your own home and are a well-paid skilled worker with savings and some investments who is between jobs, it shouldn't be a problem.
The financial requirements for spousal sponsorship include the following:
You must not be receiving welfare benefits from any province.
You must not be in bankruptcy proceedings, and any previous bankruptcy claim must have been discharged.
Any immigration-related debts – an immigration loan, obligations from previous sponsorships, a performance bond for an immigrant you guaranteed, etc. – must be paid off in full or deemed discharged.
Any unpaid support payments to an ex-spouse and/or child in Canada must have been paid off or resolved.
These requirements must be met at the time you submit your spousal sponsorship application, but there is no specific length of time you need to wait before you can send the application in. In other words, you can submit your spousal sponsorship application the day after you stop receiving welfare benefits or your bankruptcy is discharged.
However, if you are receiving Employment Insurance benefits (unemployment) or disability benefits, you may still sponsor your spouse, common-law partner, or conjugal partner as these benefits do not count as welfare.
In order to make the ability to sponsor your spouse accessible to people at all income levels, IRCC does not require that applicants earn any certain amount of money. They are also comparatively lenient about this requirement, as previous bankruptcy or receipt of welfare benefits do not normally reflect poorly on an application.
Summing up then, the following do NOT disqualify you from sponsoring a spouse or partner in either inland or overseas sponsorships:
Being temporarily out of work.
Collecting EI (again EI is not considered social welfare)
Collecting Disability payments (not considered social welfare)
Collecting CERB (Canada Emergency Response Benefit – COVID assistance)
Tip: Check out our free Spousal Sponsorship Course by clicking here
PARENTAL SPONSORSHIP INCOME REQUIREMENT
Parental and Grandparental sponsorship applications do carry a Minimum Income Requirement based upon the number of people in your family. This includes:
You and your family members, even if they do not live with you,
The person you are sponsoring and his/her family members who will be living with you,
Anyone you have sponsored in the past and their family members,
Anyone you have co-signed a sponsorship financial obligation for in the past,
Anyone the person you are sponsoring has sponsored or has co-signed a sponsorship financial obligation for in the past.
For parental and grandparental sponsorship applications there is a Low-Income Cutoff (LICO) to ensure that you will be able to financially support your family members after they arrive in Canada. The LICO is as follows as of March 2019:
Low Income Cutoff for Sponsorship Applications
| | | | |
| --- | --- | --- | --- |
| Size of Family | Minimum Necessary Income 2020 | Minimum Necessary Income 2019 | Minimum Necessary Income 2018 |
| 2 people | $32,270 | $41,007 | $40,379 |
| 3 people | $39,672 | $50,414 | $49,641 |
| 4 people | $48,167 | $61,209 | $60,271 |
| 5 people | $54,630 | $69,423 | $68,358 |
| 6 people | $61,613 | $78,296 | $77,095 |
| 7 people | $68,598 | $87,172 | $85,835 |
| More than 7 persons, for each additional person, add: | $6,985 | $8,876 | $8,740 |
CHILD SPONSORSHIP INCOME REQUIREMENT
If you are sponsoring your child who has no children of their own, there is no income requirement to sponsor them.
However, if your child has children of their own, you must meet the income requirement above to sponsor them.
SPONSORSHIP APPLICATION FINANCIAL OBLIGATION
As a sponsor, you are undertaking certain obligations for the welfare of the person you are sponsoring. This includes caring for them financially for the necessary period of time as directed by the government. This period of time depends on the type of sponsorship application you are filing:
Financial Obligation Length of Time
| | |
| --- | --- |
| Relative Sponsored | Financial Obligation |
| Spouse | 3 years |
| Parent | 20 years |
| Grandparent | 20 years |
| Child | 10 years or until child is 25 years old, whichever comes first |
| Dependent Child 22 or Older | 3 years |
If you sponsor someone and they receive welfare benefits from the government, you as the sponsor are financially liable for paying back those benefits.
Have you been affected by the financial obligations of a sponsorship application?