Free Spousal Sponsorship Course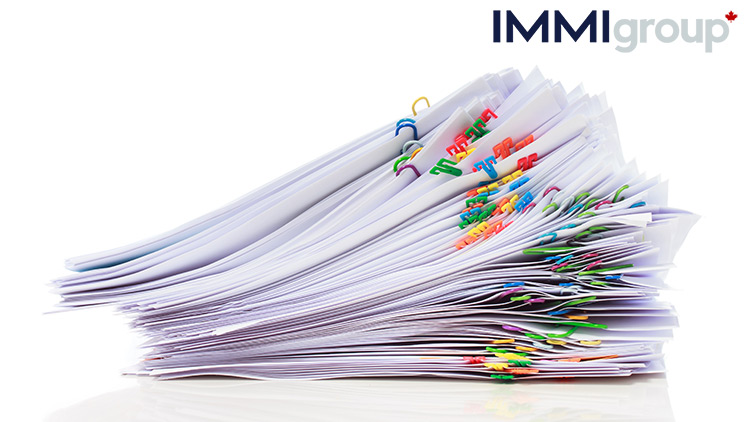 Get Canadian PR For Your Spouse or Common Law Partner – Complete Guide
Do it yourself course, in-depth tutorial, call it what you want, this step-by-step sponsorship course will be a god-send for most people that are lucky enough to find it on the web.
Note: IRCC online application portal information coming soon…
You may be tight on cash, or just up for the challenge. Whatever your reason is, by taking this course you are vastly improving the odds of an 'approval', speeding up the processing of your application, and saving thousands of dollars in legal fees.
Before you start let's talk about it:
If you are serious about putting together your spousal sponsorship application on your own, then this tutorial is exactly what you need. Step by step, in easy-to-digest chapters, we go through just about everything involved in successfully sponsoring a spouse or partner to come and live with you in Canada.
Do you have the focus, energy, and commitment to get it done?
Then let's start!
This tutorial will take you step-by-step through the whole process:
what kind of office supplies you'll need
how to fill out each and every one of the multiple forms you often are required to submit in a sponsorship application
each and every supporting document you may need – how and where to get them.
Every day, we get to help overwhelmed clients navigate the complicated immigration process. But for those who like to "do-it-yourself," we're happy to provide this free, clear, step-by-step article.
Before you start – what you need
To get an idea of what's involved, start with a little reading assignment: Go here to our article on family sponsorship documents to see all the forms and supporting documents you are required to submit for a sponsorship application.
Remember please, if you're serious about this then the volume of documents and forms shouldn't be seen as a burden but rather as a carefully laid out requirement that you fulfill one document and form at a time.
And speaking of time, you should calculate that spending around 2 hours carefully reviewing each step in our tutorial will save you much more time when you actually apply. If you put together a sponsorship application in a matter of a few days, then you have almost certainly forgotten key steps and/or supporting documents.
A successful sponsorship application can take weeks and even a month or two just to put together, depending on the following:
How quickly you can gather your documents depends on knowing which documents you'll need in the first place, and not forgetting key documents when you first apply. Nothing slows down an application like having to scurry around and get a document several months after you've applied.
How carefully and clearly you've filled in the forms – especially ones for family members (of your sponsored spouse/partner) who might not even be considering visiting in Canada. Mistaken or questionable information is seen by immigration officers as a warning flag which can result in requests for additional documents to clear up any mistakes you made by not paying attention to providing accurate information your sponsored spouse's siblings for example.
In other words, our aim is to help save you days and weeks of frustrating delays that sometimes stretch into months.
What do I need to submit a spousal sponsorship application?
All spousal sponsorship applications – You will need to go to IRCC's web page – CLICK HERE (further down on the page)
A colour printer/scanner for optimal images
High-quality paper, sticky notes, paper clips (do NOT staple items when preparing your application – use paper clips)
Software – Adobe Acrobat (latest version); photo-capture software.
Remember to:
Make at least 2 copies of everything – one for you and one for IRCC.
Create a Word Document titled something like Not Sure of This. If you can't find the answer to a question online after researching for over 1 hour, make a note of it in this doc and then as you near the end of the process, you can refer back to this and see how to get help.
The important thing is, don't let the process get stuck on one item. Take note of the unresolved question, then leave it for later and move on. We have provided a helpful template for your to keep track of your questions:

Once you have downloaded your To Do list, or made one yourself, move on to the next chapter:
We hope you found this content to be helpful.
At Immigroup we provide do-it-yourselfers with clear and accurate information. (For best results, we recommend using the government's website in conjunction with our ours. For answers to specific question, please check out our forum. Do these simple things and you'll be far ahead of the pack!)
Tip: Don't close this page when completing this course. You will be jumping around on Immigroup's website to different in-depth articles and this page going to be your only guide to what the next step is. If you lose or close this page, don't worry just go to the homepage of Immigroup, select Research A Topic and under Sponsorship  category you will find this page.
Spousal Sponsorship Course Steps – Table of Contents
Step 1: Spousal Sponsorship Course – Before we start
Step 2: When to do Overseas vs. Inland Spousal Sponsorship Application
Step 3: Online Application vs. Paper Applications
Step 4: Form IMM 1344 Application Sponsorship Agreement and Undertaking
Step 5: Form IMM 5532 Relationship Information and Sponsorship Evaluation
Step 6: IMM 0008 Generic Application form for Canada for Sponsored Spouse
Step 7: IMM 5669 Schedule A Background Declaration
Step 8: IMM 5645 / IMM 5406 Family Information Form
Step 9: IMM 5409 Statutory Declaration of Common-Law Union
Step 10: The Document Checklist IMM 5533 or IMM 5589 or IMM 5629
Step 11: IMM 5481 Sponsorship Evaluation
Step 12: IMM 1283 Financial Evaluation
Step 13: General Application Form IMM 0008 and IMM 0008DEP Additional Dependants Deliration
Step 14: Spousal Sponsorship Country Specific Sponsorship Application Forms
Step 15: IMM 5476 Use of a Representative
Step 16: To Do List – Things you don't have answer for
Step 17: Marriage Certificates
Step 18: Sponsor's Supporting Documents for Sponsorship
Step 19: Primary Applicant's Supporting Documents for Sponsorship
Step 20: Spousal Sponsorship Letter – How to Ace it
Step 21: Spousal Sponsorship Proof of Communication
Step 22: Spousal Sponsorship Proof of Relationship through Gifts, Travel and Support
Step 23: Spousal Sponsorship Photographs to help prove your relationship
Step 24: Spousal Sponsorship Support Letter from Friends and Family
Step 25: Putting Your Sponsorship Application Together
Step 26: Summary Letter Example for Canadian Immigration
Step 27: Paying Your Sponsorship Application Fees
Step 28: Mailing in Your Canadian Immigration Package
Step 29: Tracking the Status of Your Immigration Application
Step 30: Communicating with IRCC About Your Immigration Application
Step 31: Are you Ready for Your Sponsorship Interview?
Step 32: Submitting Biometrics for Your Immigration Application
Step 33: Medical Examination for Canadian Immigration
Step 34: Canadian Immigration Approved Application
Step 35: Denied Sponsorship Applications
Step 36: New to Canada – Getting you PR Card/Driver's License/Heath Card
Step 37: How not to Lose Your Status as a Permanent Resident in Canada
Step 38: Spousal Sponsorship Course – You are DONE! Wow
Most people know our business depends on people hiring us to help them through the maze and red tape that is "immigration." So why would we share our expertise in free, do-it-yourself articles like this? Because we believe everyone moving to a new culture to work, study, or live deserves clear and accurate information.
Questions to ask in deciding whether to "do it yourself" or "hire the pros" at Immigroup:
Do you enjoy reading?
Do you like complex projects?
Do you have a lot of "extra" time?
Are you detailed oriented—and good at catching mistakes?
Can you follow complicated directions?
If you answered "yes" to all or most of those questions, then you're a prime candidate for doing the application process on your own.
If you answered "no" to all or most of those questions . . . if such activities leave you flustered and frustrated and impatient, then you'd be wise to get an expert to at least review your application. Click here to contact us today.