Medical Examination for Canadian Immigration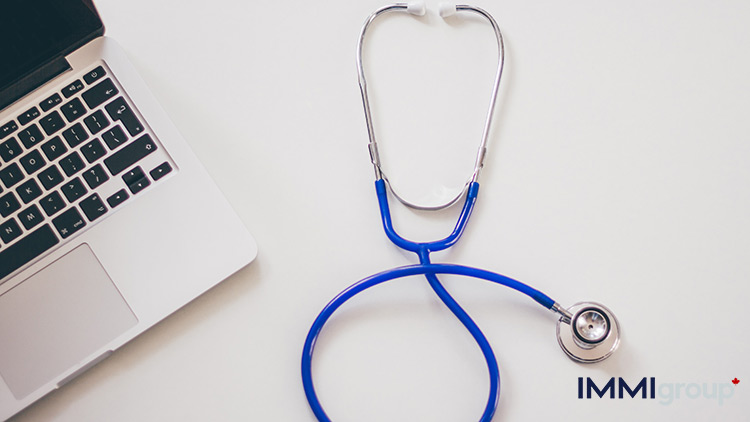 The principal applicant and all family members – not just their dependents – will have to undergo a medical exam with a designated panel physician.
If any family member does not undergo a medical exam, they will not be able to be sponsored to come to Canada at a later date.
The principal applicant and their family members will receive a letter instructing them to take a medical exam.
If you have linked your application to your online account as we explained in Chapter 28, then you will receive your medical exam instructions in your online account at IRCC. Be sure to check frequently once you have submitted your application and successfully linked your account.
However, if your application is fairly detailed and complex you may not receive a request and instructions for a medical exam right away. This is because – unlike biometrics, which generally are valid for a number of years – a medical exam is only valid for 12 months and if you get your medical exam too early in the process it may no longer be valid by the time your application is approved.
Once you get your notification/letter requesting a medical exam you must:
Print form IMM 1017e and print the instructions for each person.
Bring form IMM 1017e with you to the examination.
Take the medical exam within 30 days of receiving the instructions.
There are 2 ways you can take your medical exam:
Up front – before you submit your application. We DO NOT recommend this method because if your application takes over a year to process than you will have to take another medical exam as we mentioned just above.
After submitting your application and receiving your request for a medical exam from IRCC. This is the recommended way.
Spousal Sponsorship Application Medical Examinations: How to
Let's go through the basic steps for getting your medical examination.
Go here to find a panel physician – these are doctors designated by the Canadian government to do medical examinations. You must use a panel physician. Please note that some may be operating under restricted conditions due to the pandemic.
Bring the following with you to your medical examination:
At least 1 government-issued ID with a photograph like a passport or driver's license or National Identity Card.
If you wear glasses or contact lenses bring them with you.
Any previous medical reports or test results.
A list of your current medications.
Form IMM 1017e which will be sent to you by IRCC and which you should print and take with you.
Contact your panel physician before your appointment date and see whether they use eMedical – an online tool approved by IRCC for Medical exams.
If they do NOT use eMedical, then bring 4 recent photographs of yourself. Go here for photograph specifications. Click on the link at the bottom of the page to print a PDF of the required specifications and take that to your photographer to ensure your photographs comply with the requirements.
How Much Does a Medical Examination Cost?
Fees vary. You must pay any and all fees charged for the medical exam, including any tests run by the panel physician, or any special treatments tests or medical specialists you have to see.
The following describes what will happen during your medical exam by your panel physician:
You will be asked to provide ID to confirm your identity maybe more than once if you have to take an X-ray for example.
Your panel physician will fill out a medical questionnaire with you and list any previous or existing conditions in that questionnaire.
You will undergo a physical exam. You may request a chaperone at any time during your exam. You will NOT have your genital or rectal area examined.
Depending on your age, you may be asked to have an X-ray or some other laboratory test, perhaps at another location at a laboratory.
When the medical exam is done the panel physician will send a report to IRCC who will evaluate the report and make a decision. The panel physician DOES NOT make a decision as to your medical exam. They merely do the exam and send the results to IRCC.
The panel physician will also give you a document confirming you have had the medical exam. You will need this document as proof of your medical exam.
3 ways to include your medical exam results with your application:
If you had an upfront medical exam and you doctor does NOT work with eMdical, then send form IMM 1017B completed with your application when you submit your sponsorship application.
If you had an upfront medical exam and your doctor works with eMedical, then they will give you an information sheet to include with your examination.
If you waited to receive the request from IRCC after submitting your application then the doctor will send the information directly to IRCC and you do not have to do anything. This is the recommended method.
Finally, you can ask your panel physician for a copy of your medical exam when you are there at their office. Don't forget to do this if you have a somewhat complicated medical profile and want to monitor the medical exam to see how your report was evaluated by IRCC.
Here's a tip: Before hiring an immigration firm, check out their website. If it's confusing or lacks the information you need, come see us at Immigroup. We think of everything!