New Unofficial Changes in Citizenship Test Scheduling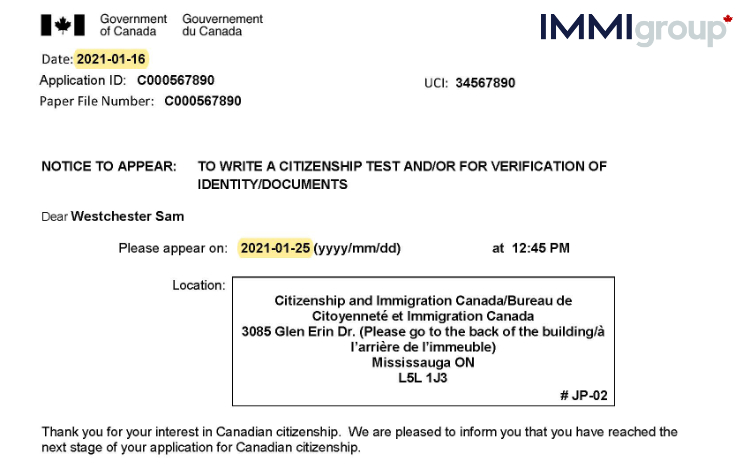 Test notices are now giving only 14 days warning.
Why not to travel when applying for Canadian citizenship.
What happens if you cannot make your test or miss your test.
Application number: CIT 0023 E (cit-0023)
In recent months Immigroup has noticed a change in the scheduling of citizenship tests. Traditionally, applicants were given 4-6 weeks notice for their test. However, this autumn we have seen a drastic increase in notices only 14 calendar days ahead of the test date. Our citizenship specialists theorize that this is an attempt by Citizenship and Immigration Canada (CIC) to identify citizenship applicants currently out of the country. Rescheduling your citizenship test can add delays of 3-6 months, if you are able to reschedule before you miss the test. Immigroup advises applicants to always remain in Canada while applying for citizenship to prevent delays in the application process or investigations into your status in Canada.
Do you need a Verification of Identity (VOS) quickly – click here to learn more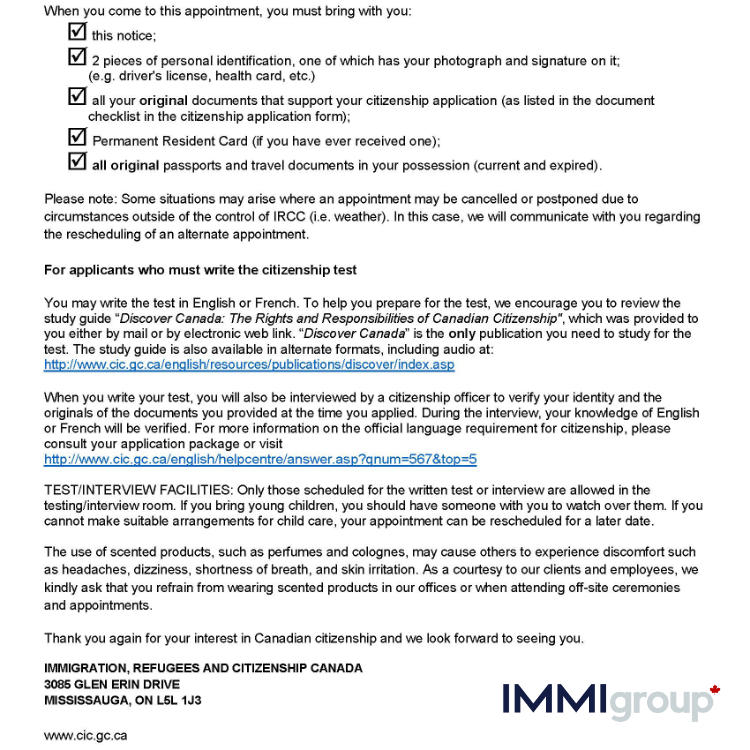 What you need to know:
Don't travel during the application process if you can avoid it. If CIC believes you have travelled excessively during the application process – so that you would not meet your residence requirement – then they may issue a residence questionnaire.
If you do need to travel during your citizenship application, please do an online CIC status check before you go, to make sure your application is not yet in the test stage. If your application is nearing the test stage, you should avoid travel.
If you do receive a notice for your test date, while out of the country, and which only gives you 14 calendar days notice, and you cannot make it back to Canada in time, re-book your test as soon as possible to hopefully avoid the worst delays.
Whatever you do, try not to miss your test date without re-booking. If you do miss your test, you will have to write a letter to the case processing centre handling your application explaining the reason for missing your test. Acceptable reasons include:

a death in the family;
serious illness;
for work reasons, with a confirmation from your employer.

If you miss your test and do not provide this letter or the office in charge of your file does not accept the reasons stated in your letter for missing the test, your application may be abandoned.
If your application is abandoned, you will have to apply for citizenship again from the beginning.