Can I Lose My Canadian Citizenship?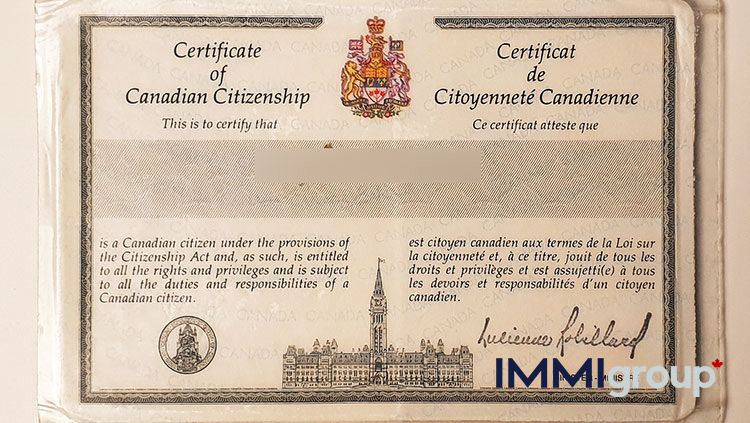 The Current Law: June 2012 to the Present
How Many Canadians Are Losing Their Citizenship?
Historical Reasons for Losing Citizenship Prior to 1977
What Does the Future Hold?

Updated to reflect 2017-18 citizenship act changes
Canadian citizenship regulations are seemingly changing every day. With all these changes naturally come rumours about what is and what isn't possible. All Canadians want to know
Can My Citizenship Be Revoked?
Current Regulations Regarding the Revocation of Canadian Citizenship
As of 2017, there is still only one way a Canadian citizen can lose their citizenship without voluntarily renouncing it and this only applies to naturalized citizens. If you were born in Canada since February 15, 1977 you cannot lose your citizenship, you can only renounce it.
If you were naturalized as a Canadian citizen, the only way your citizenship can be revoked is if you are convicted in court of fraud, and this fraud must have been committed either as part of your application for permanent residence or your application for Canadian citizenship. To learn more about reasons why a Canadian citizen or permanent resident could be investigated for fraud relating to permanent residence or citizenship, read our articles on the residence questionnaires. If the government is able to prove in court that you committed fraud on your permanent residence or citizenship application, then your citizenship may be revoked.
This increased enforcement was introduced in the Protecting Canada's Immigration System Act, which was passed on June 28, 2012. This act amended the Immigration and Refugee Protection Act (IRPA). Prior to this amendment, it was a lot harder to get your citizenship revoked: only 60 Canadians total had their citizenship revoked between 1976 and 2011 under special provisions in the IRPA. With the new amendment, it is much easier for the government to meet the burden of proof required to get a conviction for immigration fraud. In 2017, further changes were made and, as of 2018, if the government is attempting to revoke your citizenship, you have the option of having the case decided in Federal Court.
How Many People Have Lost their Citizenship Under the Current Law?
Though the Government of Canada was actively investigating over 3,000 Canadian citizens for immigration fraud in 2012-2013, but to date about 300 people have lost their citizenship. Somewhat surprisingly, the number increased drastically after the Liberals won the 2015 election, despite tabling a bill to change the law. (This bill passed in 2017.) Fewer than 70 people lost their citizenship through this new law between 2011 and 2014, but hundreds have lost it since the Liberals came to power. However, the courts have struck down 312 of those revocations due to various problems with the procedures.
Revocation of citizenship is the final step in the investigation process. Investigations are conducted by the RCMP and / or the CBSA. You must be tried and found guilty in court, and there are normally chances to appeal.
Even if you are worried that you might be investigated for immigration fraud, an investigation is hardly a guarantee that you will lose your citizenship. With the new provision that you can have your case decided in Federal Court, there is an additional safeguard and procedural hurdle available to anyone the government is prosecuting.
If you are worried about being investigated or are already under investigation you should contact a lawyer if you have not already.
The History of How You Could Lose Your Canadian Citizenship
Canadian citizenship didn't exist as something separate from British citizenship until 1947. It was possible to lose your British subject status prior to Canada creating its own, separate citizenship.
The 1947 Act

Canada's first citizenship ceremony [Public Domain]
In 1946 Canada finally created its own version of citizenship separate from British nationality, and this came into law on January 1, 1947.  There were numerous ways Canadians could lose their citizenship including living too long overseas or just failing to claim citizenship by descent by age 21. All the ways a Canadian could lose their citizenship laid out in this act have since been repealed and the act has been replaced.
The 1977 Act
Canada wholly revised its citizenship rules in 1976 and began allowing dual citizenship. It became very hard to have your citizenship revoked. You must have:
Misrepresented yourself;
Committed immigration fraud;
Knowingly concealed "material" circumstances.
However, children born outside of Canada after February 15, 1977 to Canadian citizens born outside of Canada had to apply to keep their citizenship prior to age 28. If they did not apply, then they would have to become Canadians as if they were never Canadian: by becoming a permanent resident and applying for citizenship.
The 1947 act had created a problem of "lost Canadians", people who were Canadian under the 1977 act but not under the 1947 act. Also, the 1977 act still allowed certain Canadians to lose their citizenship and so it actually increased the number of these "lost Canadians." If you had acquired your Canadian citizenship by descent and you wanted to have Canadian children, you had to have those children in Canada. Wide and varied estimates were made as to the numbers of these 'lost' Canadians, ranging from just over 800 people to over 700,000 (worldwide). Nobody knew for sure.
2009 Amendment
In 2007, attempts were made to change this situation. The 1977 act was amended by 2009 so that Canadians who had lost their citizenship between 1947 and 2007 could reclaim it. Also, all rules requiring citizens to apply to retain citizenship were ended. However, people who had lost their citizenship as a result of the 1977 rule about filing to retain citizenship before age 28 were not allowed to become citizens as these people were second generation Canadians and so were not considered eligible for Canadian citizenship through descent under the new rules.
People who may have lost their citizenship prior to 1947 were not helped by this amendment to this act, though two women who lost citizenship because of marriage prior to 1947 were granted citizenship under special circumstances. Also, special provisions had been made in 1988 to deal with Japanese Canadians who would have become citizens had they not been deported during World War II.
Consequences of the 2009 Amendment
Though the amendment was created to let the "lost Canadians" become Canadian citizens again, it made it harder to become a Canadian by descent: the only way children born outside of Canada after April 17, 2009 can acquire Canadian citizenship is if at least one parent was a Canadian citizen because of birth in Canada or naturalization in Canada. This means that Canadian citizens by descent need to have their  children in Canada to ensure their children are Canadian. This law has resulted in at least two nearly stateless children:
Rachel Chandler was born in on June 5, 2009, to a Canadian father and Chinese mother; her dad's parents lived in Ontario and her mother's mother was born and raised in Nova Scotia. However, due to the new Canadian citizenship law and Chinese citizenship law, she would have been born stateless: the father was born in Libya and Chinese citizenship does not pass down through the parents if one parent is foreign. The father had lived in Mississauga since age 2, but had moved to China for work a few years before his daughter was born. However, Ireland stepped in to save the day: the grandfather was a naturalized Canadian citizen who had come from Ireland and, using a perhaps generous interpretation of Irish citizenship regulations, Ireland decided to grant Rachel Chandler citizenship through her father and grandfather so she was not born stateless.
Chloe Goldring was less lucky: she was born in July, 2009 in Belgium to a Canadian father and Algerian mother. The Canadian father had been born in Europe, but not Belgium, but had lived in Canada from age 3 and only returning to Belgium after working for a few years after graduating from a Canadian university. Algerian citizenship law does not allow citizenship by descent through the mother and because the father was born in another country in Europe, not Belgium, Belgian nationality law did not recognize her as Belgian either. Chloe was born stateless but Canada eventually granted her citizenship.
Though some have predicted this to become a major problem, so far only a few families have been affected.
The Future of Revoking Canadian Citizenship
Immigration, Refugees and Citizenship Canada was looking deeper into the residence histories and movements of Canadian Citizenship applicants and permanent residents applying for new PR Cards than ever before while the Conservatives were in power. Since the Liberals have taken over, that has slacked somewhat but it still appears that the efforts of IRCC officials, CBSA agents and the RCMP will be directed more towards preventing and stopping current and future immigration fraud than going through every naturalization for the past so many years or decades. Though CBSA and the RCMP are investigating some suspicious cases, the revocation rate suggests that much past immigration fraud may already be lost to history. The government's efforts may be better spent in the prevention of fraud going forward. You can expect current and future immigration fraud to remain a priority of Immigration, Refugees and Citizenship Canada but you can expect fewer revocations now that courts will be handling the cases.