Federal Immigrant Investor Program Restarts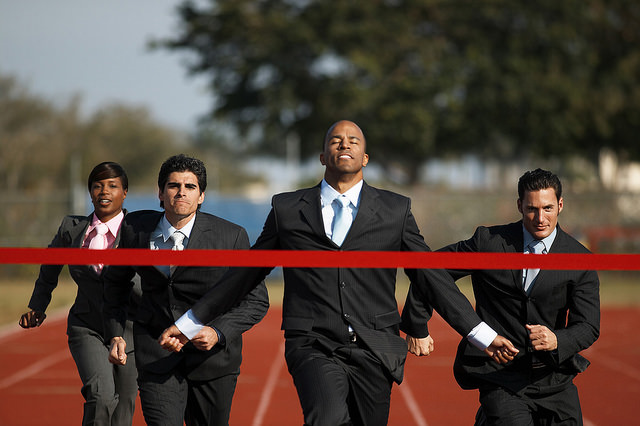 by Corbis via meridican / Flickr / CC BY 2.0
Citizenship and Immigration Canada (CIC) has reopened the Immigrant Investor program as the Immigrant Investor Venture Capital (IIVC) Pilot Program. Applications under IIIVC are being accepted from May 25, 2015 to December 30, 2015. The first 60 applications will be processed and an additional 60 applications will be placed on a waiting list. The Immigrant Investor Venture Capital, IIVC, Pilot Program may be closed once one of the following occurs:
60 Investor applications are approved and the immigrant investors are given permanent residence, OR
60 applications are being processed and 60 other applications have been placed on a waiting list, OR
December 30, 2015 is reached.
IIVC Eligibility
To be eligible to apply for the IIVC Pilot Program you must plan to live outside of the province of Quebec when choosing where to live in Canada. You must also meet the following 5 conditions:
1. Personal Net Worth = CAD$10 million or greater
This money must have must have been acquired through legal, private business or investment activities. These, for example, can include:
Income and/or profits earned through managing or owning a for-profit private business entity.
Income and/or profits earned through public equity investments.
Income and/or profits earned through private equity placements.
Personal net worth acquired through inheritance, or through the sale of a principal residence, DOES NOT count for the purposes of assessing your personal net worth under IIVC.
Should you reach the second stage review, you will then be required to produce, at your own expense, a due diligence report – basically an audit of how you acquired your wealth – from one of the following approved consultants:
2. Mandatory CAD$2 Million Investment
A C$ 2 million investment must be made in the Immigrant Investor Venture Capital Fund, or IIVC Fund.
This is a fund managed by professionals that invests in new Canadian companies. You will have no say in how this fund in which you must invest is managed and you may experience losses and even the loss of the full amount invested. It is what is called an at-risk investment with no guarantees of a return and the possibility of partial or complete losses. The fund will invest in innovative Canadian start-ups. You will receive further information when signing a contract before you invest your money. The term of the investment will be approximately 15 years and you may receive proceeds during that term or at the end of the term.
3. Language Proficiency
You must take a CIC-approved English or French language test from: CELPIPS, IELTS, or TEF and produce a score equivalent to CLB 5 in all four areas of speaking, reading, listening, and writing.
 You must include the original test results with your application – DO NOT have the institution directly send the test results to CIC – and the test must have been taken within 2 years of your application date.
4. Education
You must have the following post-secondary educational credentials:
Completed a Canadian post-secondary degree, diploma, or certificate of at least 1 year. OR
A foreign post-secondary educational credential that is equivalent to a Canadian one and that has been validated by an Educational Credential Assessment (ECA) report from a CIC-designated organization. You must send the original report and not a copy or it will not be accepted by CIC. Go here for further information on equivalence of foreign and Canadian post-secondary degrees, diplomas, or certificates.
If your personal net worth is CAD$50 million or more, you can request an exemption from this requirement from CIC.
5. Admissibility
You must not be inadmissible to Canada. Go here for further information.
Call us 1-866-760-2623 / (+1) 416-962-2623 or

[email protected]
Good Luck!