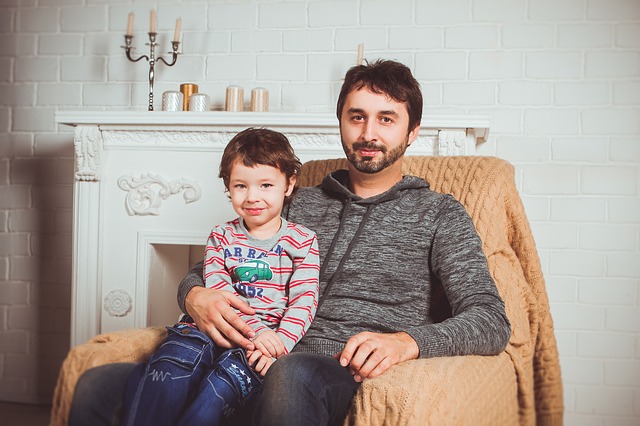 Children who are permanent residents of Canada can become Canadian citizens in one of two ways:
Applying for citizenship at the same time as their parents, or after at least one of their parents has become a Canadian citizen OR
Applying for citizenship once they meet the residence requirements, regardless of the intentions or citizenship of the parents.
There's more good news: minor applicants applying for Canadian citizenship on their own pay a fee of only $100, instead of the usual fee, which is over five times that amount.
Becoming a Canadian Citizen
In order to become a Canadian citizen, your minor child must meet fewer eligibility requirements than you yourself need to meet to become a citizen if they are applying at the same time as you are or after you've applied. If your child wants to become a citizen on their own, there is an additional requirement.
Important: If you were already a Canadian citizen at the time of your child's birth, and you yourself naturalized in Canada (took the oath), your child is already a Canadian citizen.
Eligibility Requirements for a Minor Child to Become a Canadian Citizen
In order to apply for citizenship as a minor, your child must meet the following requirements:
Your child must be under the age of 18 years of age at the time the application reaches IRCC, otherwise they must apply as an adult and meet the adult requirements
Your child must be a permanent resident of Canada and be able to prove it
Your child cannot be on probation, on parole or in prison, either in Canada or abroad
Your child cannot be on trial (or part of an appeal) for a criminal offence (anywhere in the world) or an offence against the Citizenship Act
Your child cannot be under a removal order (or have failed to comply with a removal order in the past)
Your child cannot be under investigation for, charged with, on trial for, subject to or a party to an appeal relating to war crimes or a crimes against humanity?
In the past five (5) years, your child cannot have been prohibited from being granted citizenship or taking the Oath of Citizenship for reasons of misrepresentation or withholding of material circumstances.
Your child cannot have been convicted of terrorism, treason or spying offences while a permanent resident.
Your child cannot have served in the armed forces of another country or an organized armed group in conflict with Canada.
Please Note: The requirement that you apply at the same time as your child, or have already become a citizen has been repealed. This means your child can apply as soon as they qualify for citizenship.
You should also be aware that some countries do not allow dual citizenship so, before applying for Canadian citizenship for your child, you should be aware of your own country's rules to make sure citizenship will not be lost.
Additional Requirements for Minors Applying on their Own
If your child wants to apply for Canadian citizenship before you apply for citizenship, whether because you are eligible or you are not sure you want to be a citizen, your child must meet an additional requirement to become a Canadian citizen: the residence requirement.
The residence requirement is that your child must have spent at least 3 years (1,095 days) out of the last 5 years physically in Canada. As of October 2017, days spent as a student or a visitor in Canada within the last five years can be counted as half days to a total of 365 (i.e. two years as a student) days towards the total of 1,095.
If your child does not meet this residence requirement, they have to wait until you apply for citizenship in order to apply.
Required Documents for Your Child to Become a Canadian Citizen
You will need to provide the following for your child to become a Canadian citizen, in addition to the application form:
Proof of your child's permanent resident status:

Photocopy of your child's valid PR Card AND
Photocopy of your child's Confirmation of Permanent Residence (COPR) OR
Your child's Verification of Status (VOS) and a letter explaining why you lost your child's COPR

Photocopy of child's passport biographical page for any passports used by the child within the last 5 years (if the child entered Canada on your passport, you will need to include proof of that as well)
2 proofs of identity, one of which must contain a photo, for example:

Photocopy of provincial Health Card
Photocopy of birth certificate (with notarized translation, if applicable)
School record
Hospital record

Proof your child meets the residence requirement (only if your child is applying on their own)