The Top 10 Skilled Jobs for Immigrants in Canada
Work - probably the second biggest priority for those planning to immigrate to a new country, second only to the need to secure a place to live. Canada offers a wealth of opportunities in a range of well-paid and highly skilled roles.
Shortages of skilled labor have led the Federal Government to develop a Fast-Track entry system for individuals with high-priority skills. This makes the country a great choice for those looking to build a new life and career. This list looks at some of the best opportunities for 2017-2018 based on the Federal Government's list of in-demand occupations. 
Come to Canada as a Skilled Worker
Cardiology technologists
by Wolfgan Hunscher / Wikimedia Commons / CC BY-SA 3.0
Cardiology technologists are in demand in Canada as the result of the large aging population. The highest average hourly wage for a cardiology technologist can be found in Calgary at $44.27 per hour. The lowest average hourly wage for a cardiology technologist can be found in Halifax at $20.85 per hour. The significant number of the jobs available in this sector can be found in health care and social assistance. To work as a cardiology technologist in Canada (with the exception of Quebec) a technologist must be registered with the Canadian Society of Cardiology Technologists.
Salary Ranges:
Hourly: CAD$20.45 - C$33.75
Annual: C$43,451 - C$69,701
Professional Body: Canadian Society of Cardiology Technologists
Respiratory therapist
by Rose State Community College / Wikimedia Community / CC BY 2.5
Respiratory therapists are in increasing demand with the growing Canadian aged population. The areas with the highest pay for respiratory therapist positions are Toronto and Calgary followed by Winnipeg and Vancouver. Positions for respiratory therapists are most widely available with sleep and respiratory care specialty clinics. Entry level positions fall at the lowest end of the pay spectrum, but with five or more years of experience, pay rates rise considerably.
Salary Ranges:
Hourly: C$23.78 – C$41.99
Annual: C$44,769 – C$87,897
Professional Body:  The Canadian Society of Respiratory Therapists
GEOSCIENTIST AND OCEANOGRAPHERS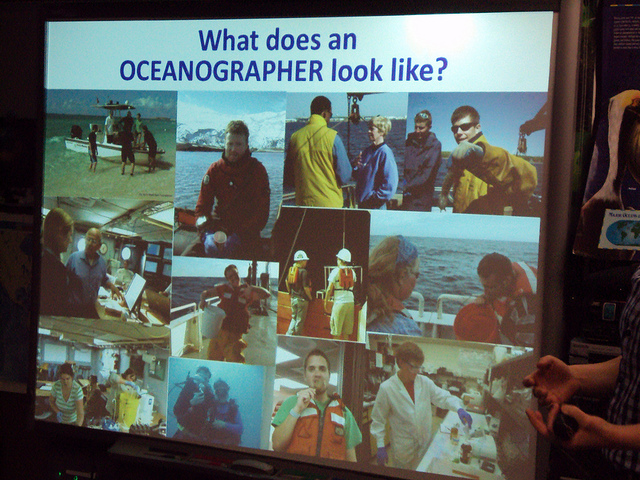 Despite the crash in oil prices in recent years the continuing need to exploit the mineral wealth in Canada is still a priority. However, environmental concerns remain a key concern and this means that the role of both geoscientists and oceanographers will be contribute to in coming years. The demand is likely to grow in the immediate future and is also expected outstrip the available skills in the native workforce.
Salary Ranges:
Annual: C$54,044 - C$141,772
Professional Body: Geoscientists Canada/Géoscientifiques Canada
ENGINEERING - CHEMICAL, MINING, PETROLEUM, GEOLOGICAL, and AEROSPACE 
by UCL Faculty of Mathematical and Physical Sciences / Wikimedia Commons / CC BY 3.0
As with construction management, engineering careers can be found consistently high on the list of the "Eligible Federal Skilled Worker Occupations" and, again, management level will get you more points. A broad field, the engineering sectors listed above are all consistently on the list of required workers in short supply. This is another field that is being hit by the retirement issue and one where opportunities are expected to continue to grow for those beginning their careers. Salaries can vary in the different sectors and also across the different regions of Canada. 
Salary Ranges:
Chemical Engineer:

Hourly: C$12.96 - C$57.81
Annual: C$45,128- C$102,323

Mining / Geological Engineer:

Hourly: C$39.04
Annual: C$56,575- C$124,764

Petroleum Engineer:

Hourly: C$50.08
 Annual: C$63,421- C$232,240

Aerospace Engineer:

Hourly: C$17.00 - C$47.92
Annual: C$49,248- C$111,006
Professional Body: Varies by province and territory and specialty, see Engineers Canada/Ingénieurs Canada for detailed information.
LAND SURVEYORS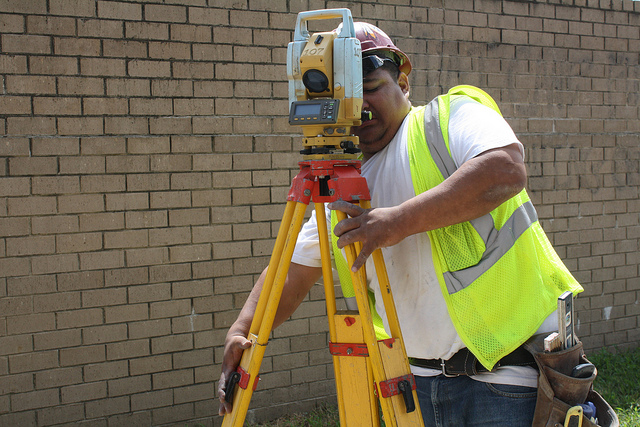 by Elvert Barnes / Flickr / CC BY-SA 2.0
Another career in high demand and expected to remain so - Land Surveyors are in short supply in Canada. This situation is expected to continue for several years at least and individuals with experience in surveys relating to urban development, highway and development projects, in general, are much sought after. Land surveyor roles are available across Canada and offer a wide choice of locations in terms of where to live. Urban and rural opportunities exist in most parts of Canada making this career one with a high level of flexibility for those looking to immigrate.
Salary Ranges:
Hourly: C$17.72 - C$36.44
Annual: C$38,185 - C$108,065
Professional Body: Association of Canada Land Surveyors/Association des Arpenteurs des Terres du Canada (ACLS/AATC)
Industrial instrument technicians and mechanics
Industrial instrument technicians and mechanics are in high demand in Canada. For the most part, employment opportunities lie in nuclear and hydropower companies, mining, pulp and paper processing, industrial instrument companies, and petrochemical and natural gas companies. These positions are available throughout Canada but are focused in Alberta. The required certification to work as a Professional Technologist in Canada varies from province to province.
Salary Ranges:
Hourly: C$19.20 - C$50.46
Annual: C$42,418 – C$124,195
Professional Regulatory Body: Varies by Province
AUDIOLOGISTS AND SPEECH-LANGUAGE PATHOLOGIST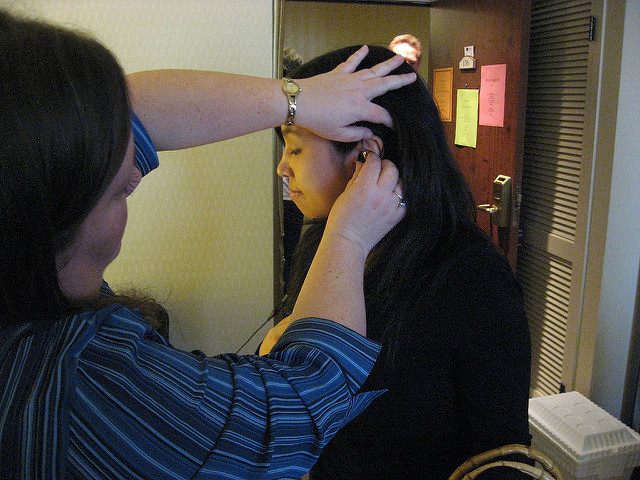 by _e.t / Flickr / CC BY-SA 2.0
Increasingly in demand in Canada, and likely to remain so with Canada's greying population, audiology and speech-language pathology work includes diagnosing, evaluating and treating issues related to hearing, language, speech and voice disorders. Employed in range of settings in both the public and private sector, opportunities exist in hospitals, health centers, care facilities, rehabilitation centers and in many educational settings. Another career where opportunities exist in most regions of Canada and one that offers good prospects for advancement to higher levels.
Salary Ranges:
Hourly: C$20.27 - C$49.44
Annual: C$48,936 - C$98,278
Professional Body Speech-Language and Audiology Canada (SAC)
OCCUPATIONAL THERAPISTS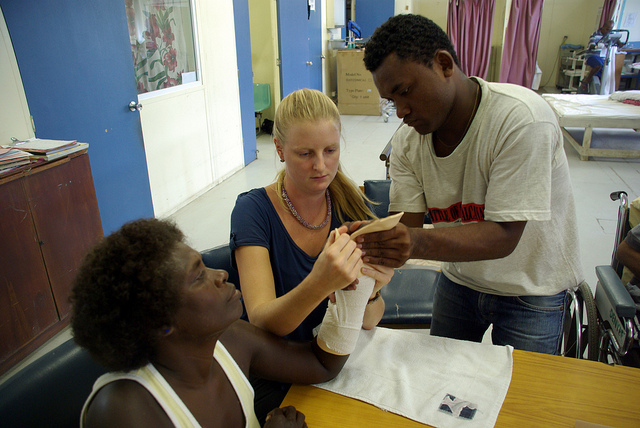 by Department of Foreign Affairs and Trade / Flickr / CC BY 2.0
These therapists work with individuals or groups helping those affected by injury, illness, emotional or psychological disorders (amongst other problems) to adjust, maintain or improve their self-care abilities. Opportunities can be found widely in public sector settings and are also available in the private sector. Working environments include hospitals, care facilities, schools and social services.
Salary Ranges:
Hourly: C$27.89 – C$48.27
Annual: C$47,526– C$81,790
Professional Body Canadian Association of Occupational Therapists
Medical Sonographer
by Scott / Wikimedia Commons / CC BY-SA 3.0
The term "medical sonographer" refers to multiple job titles including ultrasound technologist, diagnostic medical sonography instructor, and medical sonographer. The increasing aging population in Canada guarantees job placement for medical sonographers currently and for the near future. The average wages for medical sonographers are highest in Alberta at around $44.81 per hour. The lowest wages for medical sonographers are found in Ontario where the average median wage is $32.00 per hour. In order to obtain employment, most employers will require registration with the Canadian Society of Diagnostic Medical Sonographers.
Salary Ranges:
Hourly: C$24.94 – C44.81
Annual: C$49,320 – C$91,511
Professional Body: Sonography Canada
MEDICAL LABORATORY TECHNICIANS AND PATHOLOGISTS ASSISTANTS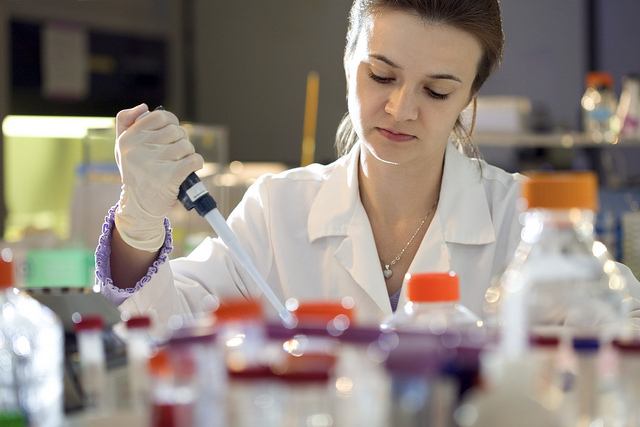 by myfuture.com / Flickr / CC BY-ND 2.0
Highly in demand in Canada, and many other countries, this role is ideal for those fascinated by the way in which things work, particularly the human body. Accuracy and ability to stick to process are key skills. Laboratory technicians work in a wide range of setting in both the public and private sector. Settings include major hospitals, private laboratories, community clinics, university research facilities and biotechnology companies, amongst others. The role can be varied and demanding and will suit those with a commitment to consistently producing high standards of work. The career offers the chance to work in just about any region and there are good opportunities for promotion to management level.
Salary Ranges:
Hourly: C$13.04 - C$28.01
Annual: C$26,782 - C$60,525
Professional Body: Canadian Society for Medical Laboratory Science/La Société Canadienne de science de laboratoire médical (CSMLS/SCSLM)