Canada Tracking Exits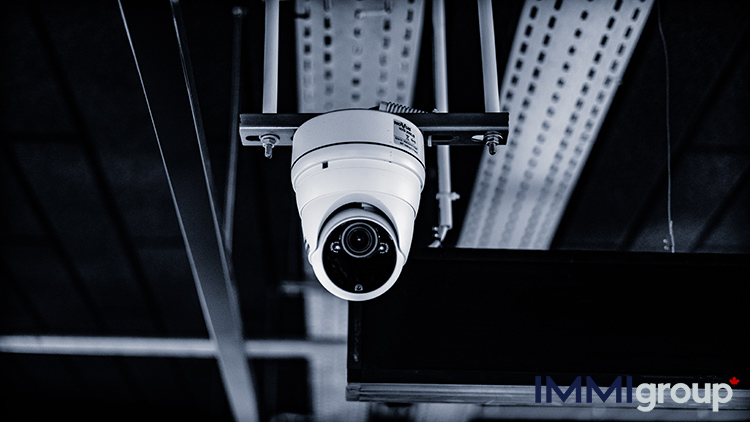 Last Updated on May 10, 2022 by Allard John Keeley
Have you heard of the Entry/Exit initiative? You had better get familiar with this new initiative of both the Canadian and the US governments, because it will almost certainly affect your life.

Canadian, US Governments Now Monitor Your Exits
Have you heard of the Entry/Exit initiative? You had better get familiar with this new initiative of both the Canadian and the US governments. Because it will almost certainly affect your life. Ask yourself the following questions:
Do I ever plan on travelling to the USA?
Do I ever plan on taking a flight to the USA, whether as a final destination, or as a transit destination?
Do I ever plan to travel outside of Canada at some point in the future?
If, like most Canadians and residents of Canada, the answer to any of the above questions is 'yes,' then you should know what this initiative proposes.
What Was Shared
What Does the CBSA Know About You?
Here are some facts you may not have known:
As of right now, the Canadian and US governments share the entry records of, on average, over 15,000 non-citizens every single day, who enter Canada from the USA, or vice versa.
Biographic entry information is the official term. It includes the following information:

First name, middle name(s), last name;
Date of birth;
Citizenship or Nationality;
Sex;
Travel Document type and document number;
Name of country that issued the travel document;
Date and time of entry;
Port of entry (i.e. border crossing).

This information is collected at land ports of entry, and does not (for now – see below) cover air travel.
It is currently collected for only the following types of travellers:

Third-Country Nationals (neither Canadian nor American citizens);
Permanent Residents of Canada;
Lawful Permanent Residents of the USA.
But that was only a first step in collecting information on you every time you travel to and from Canada. The next step is to collecting so-called exit information. As of now, your entry record into one country serves as the exit record for the country you travelled from. So, for example, a Canadian Permanent Resident's entry record at a land border crossing at Detroit, USA, now also serves as their exit record for Windsor, Canada.
What Is Now Shared
All travellers – including citizens of both Canada and the USA – now have their entry and exit information recorded.
This is occurring at land borders and will be implemented at airports by the summer of 2020.
Biographic entry information is exchanged for ALL travellers at land borders. This means that US and Canadian citizens also have their biographic entry information shared by Canadian and US authorities.
The exit records for ALL air travellers will be collected by means of the airlines' electronic passenger manifests (the passenger list). These will be sent directly by the air carriers to the Canadian government. Again, the air part of it starts in 2010.
The exit records of air travellers will NOT be shared with the US government, according to the proposed Entry/Exit initiative.
Biographic exit information  contains similar information to the biographic entry information:

First name, middle name(s), last name;
Date of Birth;
Citizenship or Nationality;
Sex;
Travel document type and travel document number;
Name of country that issued the document;
Date and time of departure;
Location of departure;
Flight information.

They claim that all collection and sharing of personal information continues to be done in accordance with Canada's and the US's policies and privacy laws.
Why is This Happening?
The main goal is increased efficiency and security along Canada and the US's shared border. This ostensibly allows Canadian authorities to achieve the following:
Be able to track and respond to high-risk travellers attempting to leave Canada. This includes:

Registered Sex Offenders;
Fugitives of Justice;
Drug Smugglers;
Human Smugglers;
Exporters of illegal goods.

Respond quickly to Amber Alerts and help find runaways and kidnapped children.
Identify visa overstays and provide authorities with an accurate picture of a given individual's travel history.
Avoid wasted resources and time investigating or issuing immigration warrants on individuals who have already left Canada.
Verify residency requirements for citizenship or permanent resident applicants.
Verify travel dates to assess:

continued entitlement to social benefit programs.
As you can see, the effects of this information gathering and sharing program are going to be widespread. You may find yourself denied an unemployment benefit or some other government benefit depending upon how much time you spend outside of Canada. And the government will know about how, when, and where you travelled to; whether you want them to or not.
Are There Safeguards in Place?
There are several ways that your private information will be protected:
Exit information (when you leave Canada by car or plane) would be disclosed only subject to Canadian law, including:

The Privacy Act;
The Customs Act;

Information-sharing arrangements between the Canadian Border Services Agency (CBSA) – and any other agency/department in Canada or the USA – have to be in place before any actual exit or entry information is shared.
All Canadian federal partners (law enforcement agencies, government departments/agencies etc.) will have to submit reports to the Office of the Privacy Commissioner (OPC) to identify and manage potential privacy risks.
When is This Happening?
It's already happened. The program seems to have been launched in July 2019.
What this all means is that the Canadian authorities will now know:
Where and when you entered Canada;
Where and when you exited Canada;
Whether you are a permanent resident, a citizen, or a temporary resident.
It's a brave new world. Get used to it.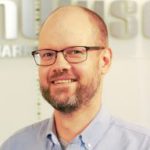 Riley Haas has been a leading expert since 2011 on immigration matters, with hundreds of publications online. Published author of three books about political philosophy, the Beatles and the Toronto Maple Leafs, respectively. BA from Bishop's University, MA from McMaster University. You follow Riley on Substack https://rileyhaas.substack.com.