Global Talent Stream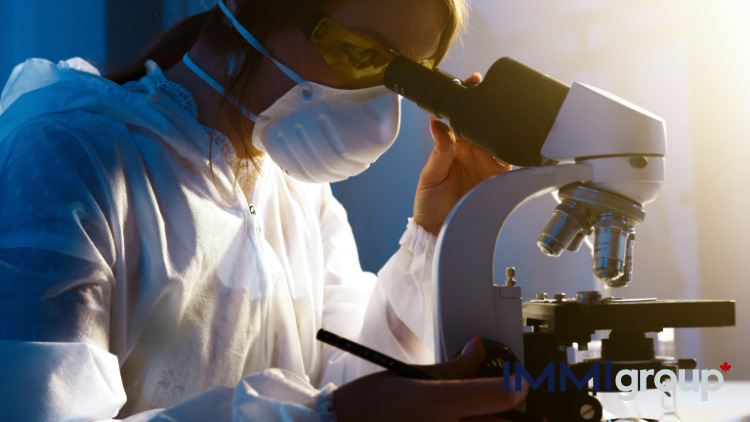 Last Updated on May 10, 2022 by Allard John Keeley
The Global Talent Stream is a Canadian temporary foreign worker program which aims to bring highly skilled workers to Canada temporarily as quickly as possible.
The regular work permit process is slow and complicated – it involves multiple applications – and so the Global Talent Stream is designed as a work-around for Canadian businesses who are trying to hire highly skilled workers. There are two ways employers and their hires can qualify for this expedited work permit program:
Category A: Becoming an ESDC-Designated Partner
Category B: Working in a Global Talent Occupation
Index
What is the Global Talent Stream?
The Global Talent stream is a new expedited work permit application process for certain businesses and workers to get around the bureaucratic backlog of the regular work permit process. This is part of a wider strategy of attracting talented workers to Canada. The Global Talent Stream has the following features:
two week processing standard for eligible work permit applicants (down from six months), including a new streamlined application process;
dedicated support for Canadian companies who are creating jobs in Canada;
no more work permits for highly skilled workers working in Canada for 30 days or less in a 12 month period.
Eligible companies and eligible workers will have a much easier time getting work permits and getting to work in Canada.
How Does the Global Talent Stream Work?
A Canadian employer must first complete a Labour Market Benefits Plan, which will prove to the government that the employer's hiring of foreign workers benefits the economy.
Once completed, the Canadian employer can hire a qualified foreign worker through one of two categories: Through an ESDC-Designated Partner or through an occupation on the Global Talent Occupation List.
The employer must pay a CAD$1000 fee for the privilege of hiring a foreign worker through the Global Talent Stream.
Global Talent Stream Requirements
There are a number of different requirements for employers and workers to participate in the Global Talent Stream:
Labour Market Benefits Plan Requirements
To participate in the program, the Canadian employer must complete a Labour Market Benefits Plan (LMBP). With the LMBP, the employer must show a "mandatory benefit" to the Canadian economy:
Category A: Creating jobs
Category B: Increasing skills and training investments for Canadians and permanent residents
In addition to the employer pledging to benefit the Canadian economy in one of the above ways, the employer must also pledge in the LMBP to benefit the Canadian economy in tw of the following ways:
Job creation
Investment in skills and training
Transferring knowledge
Enhanced company performance
Implementing best practices or policies internally
Category A Requirements: ESDC-Designated Partner Referrals
If the Canadian employer is participating through Category A they must meet a couple of separate requirements. The business must be referred to the Global Talent Stream by one of the following government organizations:
Atlantic Canada Opportunities Agency
BC Tech Association
Business Development Bank of Canada
Communitech Corporation
Council of Canadian Innovators
Federal Economic Development Agency for Southern Ontario
Global Affairs Canada's Trade Commissioner Service
ICT Manitoba
Innovation, Science and Economic Development Canada – Accelerated Growth Service
MaRS Discovery District
National Research Council – Industrial Research Assistance Program
Ontario Ministry of Citizenship and Immigration
Ontario Ministry of Economic Growth and Development
VENN Innovation
Once referred, the Canadian employer must hire a foreign worker who meets both of the following criteria:
Advanced knowledge of the industry
Salary of CAD$80,000 or more
Plus the foreign worker must have the following qualification:
Advanced degree (Masters, PhD, post doc) in the area of specialization OR
Minimum 5 years experience in the industry.
Category B Requirements: Global Talent Occupations List
Alternatively, if the Canadian employer has not been referred to the Global Talent Stream by one of the above organizations, they must hire someone in the following occupations:
| NOC code | Occupation | Minimum wage requirement (yearly) | Minimum wage requirement (hourly) |
| --- | --- | --- | --- |
| 213 | Computer and information systems managers | No minimum | No minimum |
| 2147 | Computer engineers (except software engineers and designers) | No minimum | No minimum |
| 2171 | Information systems analysts and consultants | No minimum | No minimum |
| 2172 | Database analysts and data administrators | No minimum | No minimum |
| 2173 | Software engineers and designers | No minimum | No minimum |
| 2174 | Computer programmers and interactive media developers | No minimum | No minimum |
| 2175 | Web designers and developers | No minimum | No minimum |
| 2241 | Electrical and electronics engineering technologists and technicians | $81,000 | $38.94 |
| 2283 | Information systems testing technicians | $78,000 | $37.50 |
| 5241 | Digital Media and Design | $80,000 | $38.46 |
Note: There are additional, specific skill requirements for hiring someone in 5241: Digital Media and Design.
General Requirements
There are additional requirements regardless of which category the business hires you through:
The business must be legitimate – i.e. it must be actively engaged in business and the job offer must related to a service or good that the business offers
The business must show that it has actively tried to recruit a Canadian
The wages must match ESDC standards of prevailing wages in Canada
Job offer and work environment must meet provincial work conditions legal requirements
If the job offer is for a job in a language other than English or French, this must be justified
If the job would normally be unionized, the job offer must meet the collective bargaining agreement terms
The employer must otherwise comply with the Temporary Foreign Worker Program
How to Apply for the Global Talent Stream
If you have a job offer that meets the requirements, from a Canadian employer that meets the requirements, submit your work permit application.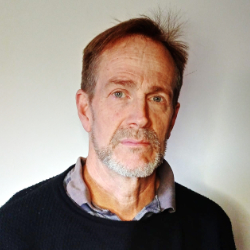 Allard Keeley has been a published writer on immigration policy since 2013. Has written for publications like The Federalist. Fluent in Spanish and English. BA Honors Economics Queen's University in Kingston, Ontario.