How to Get Your IELTS or CELPIP Test in Canada vs. Abroad for Express Entry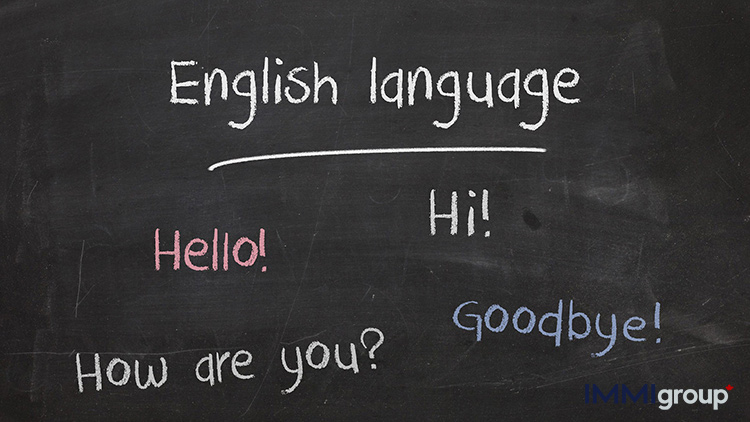 Taking Your IELTS or CELPIP Test in Canada or Abroad
To take your International English Language Testing System, or IELTS, English test, which, along with the Canadian English Language Proficiency Index Program, or CELPIP, is one of the two CIC-recognized English tests, you must first realize that you need to take the General Training module and not the Academic module. In the case of CELPIP, it has 3 different tests. You must take the CELPIP-General Test as of April 1, 2014. The CELPIP-General LS test is an abbreviated version of the General test that focuses on listening and speaking skills and has been used by CIC in the past to assess the language proficiency of applicants, but the Express Entry program only accepts the CELPIP-General 2014 test. It is recommended you take the CELPIP-General 2014 test.
IELTS
We have outlined in a previous article how to prepare for an IELTS English test and improve your scores and chances of success. The process for booking a test with IELTS is similar inside Canada and abroad. What varies is the number of test centres available in Canada, compared to many of the other countries around the world where IELTS is available. Your choice of taking the test in Canada or abroad will depend on whether you are applying inland or overseas for permanent residence or a student or temporary work visa with English language requirements. An inland application means you should take the test in Canada, while an overseas application means you have to find the nearest test centre to your location abroad. The step by step process for IELTS is as follows:
Go here to begin and use the drop down menu to select your country, whether Canada or another.
Click on "continue" to begin your online registration with IELTS. Go to the left hand panel on the new page and choose a date, a city or town, and General Training under the module drop down menu. Click on the "Apply" button.
Accept the IELTS terms and conditions and fill out the candidate registration form on the page that appears after you accept the terms and conditions. Make sure to double-check all the details for accuracy before submitting.
Click on the "Apply Now" button. You will then receive an email with instructions on how to pay and submit the appropriate ID document, as well as information on your test booking.
Submit a clearly legible copy of your ID document to the test centre where you submitted your application. The details will be shown on screen after you submit your application and you will next receive an email with further instructions.
You will then have to send your payment and the copy of your ID and once these are received and checked by IELTS, you will receive a confirmation email with details on the test venue and your exam.
Fees vary depending on the location of your test centre. In Canada the General Training test costs CAD$299 as of early 2015. Some other examples of fees when testing abroad are:

500 Reais in Brazil
9900 INR in India
35,000 NGN in Nigeria
CELPIP
The Listening part lasts 40 minutes and has approximately 40 questions divided into 7 parts:

Identifying similar meanings
Answering questions
Listening to a conversation I
Listening to a conversation II<
Listening to a news item
Listening to viewpoints
Unscored items that may be found anywhere in the test and are not marked as such but used for developing the test further.

The Reading portion lasts 60 minutes and has about 45 questions divided into 5 parts:

Reading correspondence
Reading a diagram
Reading for the purpose of information
Reading to understand viewpoints
Unscored items as explained above may be found anywhere in the test. They are usually several unscored questions in each section.

The Writing portion lasts 60 minutes and has 2 parts each with one question:

Writing an email
Responding to an opinion survey

The Speaking portion lasts 20 minutes and has 8 parts with one question or subject matter in each, after first going through a practice question:

Giving advice
Talking about a personal experience
Describing a scene
Making predictions
Comparing and persuading
Dealing with a tough situation
Expressing opinions
Describing an unusual situation
The next step is to go here and click on a province to find test dates and locations nearest you in Canada. Scroll down the menu to find the next available General test, not the General LS test. You will find that you need to book at least a few weeks ahead of time to assure yourself of a space. Choose a time and test centre depending on what city you are in. For example, at 10:00 AM on Friday, February 27, Precise Solutions located in Suite 3006 in the Yonge & Eglinton Centre, located at 2300 Yonge Street is the sitting for a General test.
Once you have selected a time and date you must register with CELPIP at least 5 days before your exam date after which registration is closed. There are 3 ways to register:
Online: This is the recommended method. Go here to start your online registration. There are several steps to the online registration process:

Select the CELPIP General test and not the General LS test
Select a location, date and a sitting; for example Friday March 27 at 3 PM in Toronto.
You must open an account with CELPIP and then you will receive a confirmation email.
Once you have fully registered you will be given instructional materials and you must pay the corresponding fees after which you will receive a confirmation email.

By Mail: Ghttps://www.celpip.ca/take-celpip/overview/o here to download and complete the CELPIP registration form and mail it to the following address:


Paragon Testing Enterprises
110 – 2925 Virtual Way
Vancouver BC
V5M 4X5
Canada

You must include the appropriate fee which you can find on the form, including the provincial tax applicable. The fee for Ontario for the General Test is C$ 299.45 for example.

In person by registering at the office in Vancouver at the address listed above.
Unfortunately, unlike IELTS, CELPIP does not have any test centres outside of Canada. This may change at some point in the future, but this means that if you are applying from overseas (from abroad) for permanent resident status or for a student visa to study in Canada, or a temporary work permit, and you need an English proficiency test to qualify, you cannot use CELPIP and must use IELTS which has centres around the world.
Express Entry Draws by Points Cut Offs
Express Entry Draws by Invitations to Apply
PNP Draw Points Cut-Offs
Some of the PNP streams for the provinces of Ontario, Alberta and Manitoba use the same scoring system as Express Entry. Here are the cut-offs for 2021:
PNP Invitations
British Columbia PNP Points Cut-Offs
British Columbia uses its own scoring system:
British Columbia PNP Notifiations
BC Entrepreneur PNP Points Cut-Offs
BC Entrepreneur PNP Notifications
Saskatchewan Immigrant Nominee Program Points Cut-Offs
Saskatchewan uses its own scoring system?
Saskatchewan Immigrant Nominee Program Notifications
If you would like information about other PNPs not listed here, please let us know by emailing us or posting in our forum.