How Long Am I Responsible for My Sponsored Spouse?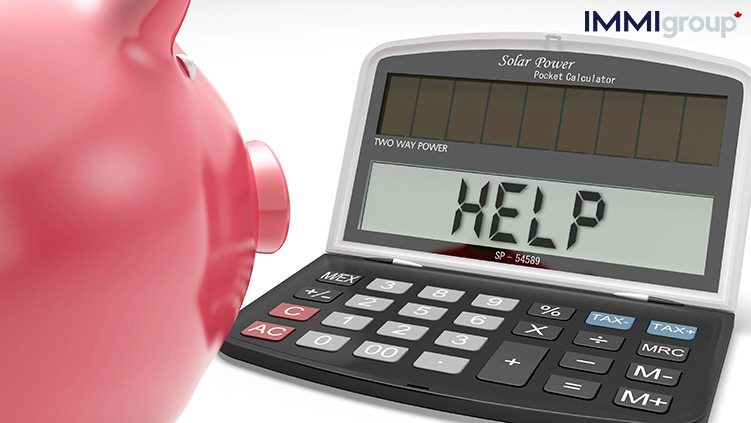 Can Your Sponsored Spouse Run Away and Leave You With Bills to Pay?
What kinds of sponsors end up liable?
In 2011, Canada's Supreme Court ruled that families were liable for the social assistance payments of relatives whose immigration they had sponsored. While this isn't exactly earth-shattering news – the application for sponsorship clearly states that sponsors must understand that "Signing this undertaking is a legal commitment to the Government of Canada and is therefore a serious responsibility. Failing to comply with the obligations set out in the undertaking and agreement means the sponsor and co-signer both have the same responsibilities and will face the same consequences." – the extra responsibility confirmed by the decision makes it clear who the government is coming after if an aspiring Canadian falls too heavily on state support. That's the sponsor.
What's the Liability of Sponsoring a Spouse to Canada?
But is there any limit to sponsor liability? The short answer is yes. Depending on the type of sponsorship (family, spousal, children), sponsors are liable for the financial well-being of sponsored immigrants for three to ten years. Sponsors sign declarations that they're going to assume responsibility for the financial well-being of applicants, and evidence of adequate savings, assets, or income to provide that support are a key part of the application. If the immigrant you've sponsored absorbs $94,000 of social assistance from provincial and federal bodies, you're on the hook. In his ruling, Justice Ian Binnie wrote "Sponsors undertake these obligations in writing. They understand or ought to understand from the outset that default may have serious financial consequences for them."
Immigration lawyers point out that the liability of sponsors is limited only by the amount of assistance sponsored immigrants can accrue. One lawyer, who spoke anonymously, said that most of the cases of delinquent sponsored parties don't feature huge price tags. "We really don't see many amounts past four figures. It's not easy to access large amounts of assistance in Canada, and delinquent sponsors are rare. It's not a big problem, but yes, it's always the sponsor's liability."
How Often Are Sponsors Liable?
The panic around "marriages of convenience" drives a lot of the worry and wonder about this issue. While the number is not insignificant – the CBSA has reported about 120 cases of suspected misrepresentation in spousal sponsorship in recent years – the case of the deceitful husband or wife looking for an easy route to Canada only to ditch and leave his or her spouse holding the bag on thousands of dollars in welfare payments is very rare. Between 1997 and 2007, 0.01% of immigrants to Canada received social assistance.
How Much Have Sponsors Paid Back to the Government?
So while sponsored immigrants occasionally resort to government payments, it is statistically very, very rare. Horror stories about marriage fraud where immigration is concerned are easy to find (especially in conservative newspapers and on boards), but they rarely provide detailed figures about the liabilities of sponsors. One case quotes $50,000, another mentions the $8,000 a sponsor sued for in additional fees. If you consider that welfare income in Canada for single individuals is well under $20,000 per year (varying greatly from province-to-province, and rising slightly according to numbers of dependent children), immediate liabilities could never get astronomical. That said, if the sponsored party draws social assistance for ten straight years, it is possible that the sponsor could theoretically owe sums into six figures, although this author couldn't find any record of that occurring. The $94,000 claim of one of the sponsors in the lawsuit that came before the Supreme Court is the highest amount publicly recorded.