Just because you were born in Canada doesn't mean you are a citizen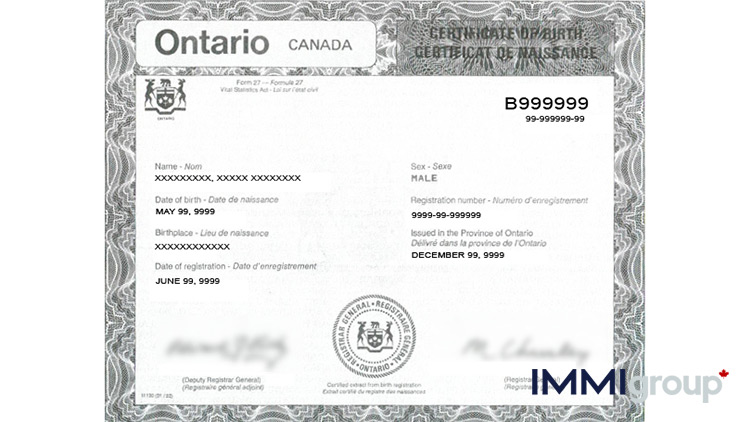 This article will discuss
Everyone born in Canada assumes they are a citizen, and for the vast majority of us, that assumption is correct. But a number of recent news stories have thrown that certainty into doubt. The latest is the story of 23-year-old Deepan Budlakoti, who was born in Ontario, but who now faces deportation because he may have never been a Canadian citizen.
Canada has only had its own citizenship laws since the 1940s and those laws contain a number of exceptions not generally known to the public that affect some people born on Canadian soil who do not qualify for citizenship.
Recently, an older woman was in the news for being refused a passport after she could not prove she was a Canadian citizen, despite being born in Canada. She had been born before "Canadian citizenship" – as something distinct from British nationality – had come into existence and could not show that she had properly become Canadian.
In the case of Mr. Budlakoti, he may not be a citizen because of the policy of not allowing the children of diplomats, or the children of diplomatic staff, or their help, to become citizens. This policy is actually quite standard throughout the world, as countries do not want to grant citizenship to every diplomat's child born in their country because it would create a large class of people with multiple citizenships.
But neither Mr. Budlakoti nor his parents, who were cooking for the Ambassador of India at the time, knew about the regulation. The entire family assumed Deepan was Canadian by virtue of being born in Canada. In fact, Passport Canada assumed the same, as Mr. Budlakoti has already been issued two Canadian passports.
Mr. Budlakoti's status came to light when he was sentenced to three years in prison for drug and weapons possession. Once he was released, the Government of Canada decided to deport him. However, the government of India, where Budlakoti's parents are from, does not recognize him as a citizen either, and refuses to accept him.
Mr. Budlakoti himself has only ever lived in Ontario and has never been to India. There is also some confusion as to whether or not his parents were still employed by the Indian Ambassador to Canada when he was born. If they were not employed by the Ambassador, then Mr. Budlakoti is indeed a Canadian citizen.
This case is for the courts to decide, but the question for the public is, how can I be sure I am Canadian?
Many people believe the answer is "I have a Canadian passport" but Citizenship and Immigration Canada (CIC) does not actually accept the passport as proof of Canadian citizenship. CIC would no doubt cite cases such as Mr. Budlakoti's as proof that Passport Canada is not thorough enough in their background checks to accept a passport as proof of citizenship.
The best, and quickest, way to determine whether or not you are Canadian is to apply for a citizenship certificate.  Whether you were born born before Canadian citizenship laws were drafted, or whether you were born to parents who were not yet citizens, a citizenship certificate will prove definitively that you are a Canadian. It is issued by Citizenship and Immigration Canada, and it is accepted as proof of citizenship within Canada and at Canadian embassies even when a Canadian passport is not. In order to apply for a citizenship certificate, you need, in addition to the application form:
proof of citizenship:

Canadian Birth Certificate (long form, showing both your parents' names);
Certificate of Indian Status;
Naturalization Certificate (if you were not born in Canada);
Certificate of Retention of Canadian Citizenship;

proof of identity:

Canadian or US driver's license;
Provincial Photo ID Card;
Health Card;
Canadian Passport;
Canadian Notice of Assessment;
University Photo ID;

2 citizenship certificate photos;
if you were not born in Canada or if you are not sure of your status, proof of one or both parent's Canadian citizenship:

Canadian Birth Certificate;
Canadian Citizenship Certificate;
Search of Citizenship Records.
A first citizenship certificate application costs $75. If you hire a representative, such as Immigroup, the representative will charge legal fees.
If you were not born in Canada, or you cannot prove a parent was born in Canada, you can also perform a Search of Citizenship Records, which will indicate whether or not you or your parent became a Canadian citizen by naturalization, and when. To have CIC perform a Search of Citizenship Records, all you need to do is provide the application form, two photo IDs and the $75 service fee.