Parent Grandparent Sponsorship Open from October 13, 2020 to November 3, 2020 – Act Now
Do your parents, or your grandparents, live overseas? If you want to bring them to live with you in Canada, you should get started right now. The new Parents and Grandparents Program (PGP) opened up again at noon EST on October 13, 2020 at noon.

Sponsor You Parents or Grandparents to Canada – Open!
Do your parents, or your grandparents, live overseas? If you want to bring them to live with you in Canada, you should get started right now. You need to have their application forms competed with all the required supporting documentation in order to be able to submit those applications as soon as the new Parents and Grandparents Program (PGP) openned up again at noon on October 13, 2020.
When the program re-opened in early January of 2016, the cap of 5,000 applications was reached by January 7th, 2016. This is a very in-demand program and, until 2017, you must have submitted your application on the opening day in order to have a fighting chance. The cap has been raised to 10,000 new and complete applications, but there were 14,000 submitted in one week in January 2016.
But there's good news: In 2017 and 2018 there was a lottery and that system is continuing for 2019. 27,000 expressions of interest will be accepted and 20,000 applications will be accepted for 2019.
2019 UPDATE: On January 28, 2019, IRCC opened its online system for submitting Interest to Sponsor forms for parental and grand parent sponsorship. According to CIC News, the form was removed within minutes as the 27,000 form limit was already reached. If you were one of the lucky ones, you should receive your Acknowledgement of Receipt today (the 29th). See below for how to apply.
2020 Update: After delaying the opening of hte program for 9 months due to the pandemic, the parental sponsorship program re-opened on October 13, 2020. You now have until November 3, 2020 to submit your Interest to Sponsor form.
The New Application Process (as of 2017)
The new application process is in two stages:
Complete the "Interest to Sponsor" form online as of noon on October 13, 2020.
If you are invited to apply, you will have 60 days to submit a complete and correct sponsorship application.
In previous years the Invitations to apply were sent out in April. Obviously it will be different in 2020. If you do not get an invitation, you can indicate whether or not you are interested in applying in 2021. (If there are not enough applications submitted in response, a second round will be announced later in the year.)
The Online Application – "Interest to Sponsor" Form
In order to be entered into the lottery, you must provide the following information, your
Surname (last name)
Given names (first and middle names)
Date of birth
Country or territory of birth
Residential address and postal code
Electronic (scanned) copy of your proof of status in Canada document (Canadian birth certificate, Canadian citizenship certificate/card, Canadian passport, PR Card, COPR/Record of Landing)
Email address you check regularly.
You will have to electronically sign your "Interest to Sponsor" form.
Make sure to print your confirmation number!
Invitations to Apply will be sent out sometime after November 3, 2020. In previous years they were sent out in April, so two months after the cut-off date. So we're looking at 2021 probably for when the Invitations to Apply will be sent out.
Eligibility to Sponsor Your Parents/Grandparents
Be 18 years or older;
Be a Canadian citizen or a Permanent Resident;
If you are a Canadian citizen, under some conditions you may not have to reside in Canada, but it is far easier if you do. Permanent Residents must reside in Canada in order to sponsor parents and/or grandparents.
Provide financially for your sponsored parents and/or grandparents. You will have to sign a sponsorship agreement with an Undertaking, where you are legally obligated to provide any financial support, if necessary, to family members you are sponsoring. This period will be from 3 to 10 years.
Meet certain income requirements that ensure you can provide financial support if needed.
The following may cause you to be ineligible to sponsor. You
Failed to provide financial support in the past to any other sponsored relative;
Defaulted on child support or alimony;
Received government support that was not disability payments;
Were convicted of a:

A violent criminal offence;
Any offence against a relative;
A sexual offence;

Are in prison;
Defaulted on an immigration loan;
Have declared bankruptcy and not yet been released (a "discharge") from bankruptcy;
Are under a removal order.
Also, any amounts owing as a result of:
A default on a loan or other financial obligation,
Having had a sponsored relative go on social assistance in the past,
Any alimony or child support payment owing,
must be paid in full before you can sponsor another relative.
What you the sponsor have to ensure
Please remember: IRCC now updates the forms each year and the 2020 application forms will not be available until November 3, 2020.
As the sponsor, you must fill out the following forms:
Form IMM 1344: Application to Sponsor, Sponsorship Agreement and Undertaking
Form IMM 5768: Financial Evaluation for Parents and Grandparents Sponsorship
Form IMM 5516: Income Sources for the Sponsorship of Parents and Grandparents – if applicable
Form IMM 5476: Use of a Representative – if applicable
Form IMM 5771: Document Checklist – do not forget to include this with your application.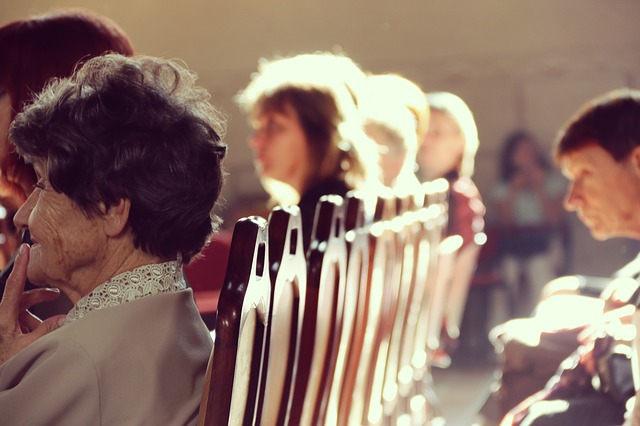 [
Public Domain
]
You have to make sure, as the sponsor, that the Principal Applicant – the parent or grandparent who you are sponsoring along with their family members – does the following:
The following forms and all supporting documentation must be filled out by the principal applicant:
Form IMM 1344: Application to Sponsor, Sponsorship Agreement and Undertaking
Form IMM 0008DEP: Additional Dependants/Declaration – if you have more than 5 family members whether accompanying or non-accompanying
Form IMM 5669: Background/Declaration
Form IMM 5406: Additional Family Information
Form IMM 5409: Statutory Declaration of Common-Law Union – if the parent or grandparent is in a common-law relationship.
Remember to include:
The principal applicant who is being sponsored as a parent or grandparent
The principal applicant's spouse or common-law partner
The principal applicant's children from the current and any previous relationships; whether they are coming to Canada or not.
As in any sponsorship you, as the sponsor, must:
Gather all required documents – any missing documents and your application will be rejected and you will miss out on the cap;
Fill out all forms – any mistakes or omissions on any forms will mean your application will be returned to you and you will miss out on the cap;
Pay the fees – your application will not be accepted if the fees paid are incorrect;
Mail the application – make sure that you follow the instructions in the guide and mail the application to the correct address:


Case Processing Centre – Mississauga PGP
Parents and grandparents sponsorship
2 Robert Speck Parkway, Suite 300
Mississauga ON
L4Z 1H8
Super Visas
There is another alternative to bringing your parents or grandparents to Canada as permanent residents. The Super Visa:
It can be used to stay for up to 6 months at a time, or even 2 years depending on if they are from a visa-exempt country.
It can be valid for up to 10 years and allows multiple entries into Canada over that time period.
Who can use a Super Visa?
To be eligible for a super visa you must:
Be the parent or grandparent of a Canadian Citizen or Permanent Resident of Canada;
Be admissible for entry to Canada;
Meet certain other conditions;
Dependants of the parent or grandparent applying for the super visa CANNOT be included in the super visa.
Applicants for a super visa (the parents or grandparents wanting to visit family in Canada) will be judged by immigration officials on the following criteria:
Ties to your home country – will they leave when your visa expires?
Purpose of visit – is it to see relatives or to try and settle in Canada?
Family and finances – do they have stable economic support in their home country?
Economic and political stability of your home country – how likely are they to be seeking to flee their home country?
An invitation from a Canadian host – do they really have relatives who are established in Canada?
The parents or grandparents should also be able to prove the following:
Does a child or grandchild in Canada meet the minimum income threshold?
Do they have a written statement from a child or grandchild that you will provide them with financial support during their stay?
Do they have valid Canadian Medical Coverage for at least 1 year?
Have they undergone an Immigration Medical Exam?
While the Super Visa does not give your parents or grandparents permanent resident status, it is a great way to keep your family in close contact. And needless to say, it is a good option to consider should you not make the cap this coming January.