Spousal Sponsorship Course You are done! Wow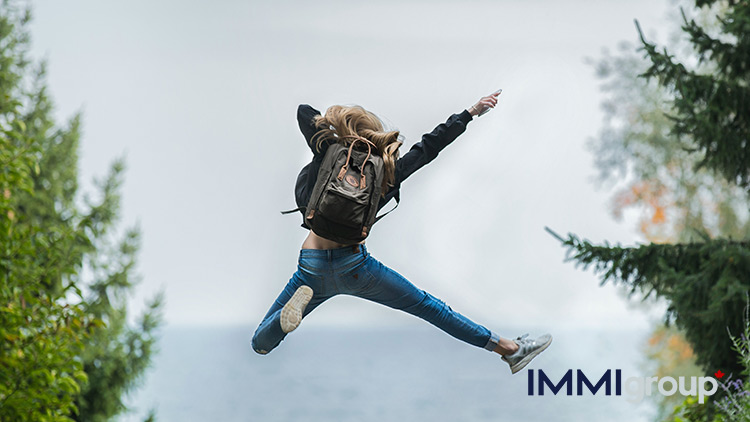 Last Updated on May 10, 2022 by Allard John Keeley
We've covered just under 40 chapters about the sponsorship application – some of them fairly detailed – and we've finally reached our goal of a successful permanent resident with:
their PR Card,
their Health card, and
their Driver's License.
If you thought it was going to be a fairly easy and straightforward path, you now understand that this is not the case. But if you've read all 37 chapters and are still reading right now, you understand that careful planning and persistence and patience are necessary in order to successfully navigate the entire Spousal Sponsorship application process.
What you do next is, of course, up to you.
But if you feel overwhelmed don't be surprised. It can be a tough slog at times, and it will have its high and low points, but preparing an easy-to-understand but complete application package will separate you from those many packages that are confusing and incomplete and are often returned without even processing – or have a number of follow-up requests for more information from IRCC officials and end up being refused in the end.
While you can decide at any point in this lengthy process to appoint a representative, appointing one earlier in the process will speed things up rather than presenting a nearly complete file that they then have to wade through and sort out and correct.
Even in this case where you realize half-way through the application that you need help, if you have taken some care and put together a reasonably well-organized application, your representative will be able to put things in order that much more quickly.
In other words, use this guide whether you decide to appoint a representative or not. Either way, it will help you navigate a long and sometimes frustrating process and help you avoid some of the typical problems most applications fall into.
Good luck!
Are you worried your application will get rejected because of an error?
When you hire a specialist from our Immigroup network, you'll get an advocate who is knowledgeable, honest, and reliable. Most of all, you'll get peace of mind!
Contact us today and see why so many of our clients are with us for life.
If you've found this course helpful, please leave a review in the comment section below
Spousal Sponsorship Course Chapters – Table of Contents
Step 1: Spousal Sponsorship Course – Before we start
Step 2: When to do Overseas vs. Inland Spousal Sponsorship Application
Step 3: Form IMM 1344 Application Sponsorship Agreement and Undertaking
Step 4: Form IMM 5532 Relationship Information and Sponsorship Evaluation
Step 5: IMM 0008 Generic Application form for Canada for Sponsored Spouse
Step 6: IMM 5669 Schedule A Background Declaration
Step 7: IMM 5645 / IMM 5406 Family Information Form
Step 8: IMM 5409 Statutory Declaration of Common-Law Union
Step 9: The Document Checklist IMM 5533 or IMM 5589 or IMM 5629
Step 10: IMM 5481 Sponsorship Evaluation
Step 11: IMM 1283 Financial Evaluation
Step 12: General Application Form IMM 0008 and IMM 0008DEP Additional Dependants Deliration
Step 13: Spousal Sponsorship Country Specific Sponsorship Application Forms
Step 14: IMM 5476 Use of a Representative
Step 15: To Do List – Thins you don't have answer for
Step 16: Marriage Certificates
Step 17: Sponsor's Supporting Documents for Sponsorship
Step 18: Primary Applicant's Supporting Documents for Sponsorship
Step 19: Spousal Sponsorship Letter – How to Ace it
Step 20: Spousal Sponsorship Proof of Communication
Step 21: Spousal Sponsorship Proof of Relationship through Gifts, Travel and Support
Step 22: Spousal Sponsorship Photographs to help prove your relationship
Step 23: Spousal Sponsorship Support Letter from Friends and Family
Step 24: Putting Your Sponsorship Application Together
Step 25: Summary Letter Example for Canadian Immigration
Step 26: Paying Your Sponsorship Application Fees
Step 27: Mailing in Your Canadian Immigration Package
Step 28: Tracking the Status of Your Immigration Application
Step 29: Communicating with IRCC About Your Immigration Application
Step 30: Are you Ready for Your Sponsorship Interview?
Step 31: Submitting Biometrics for Your Immigration Application
Step 32: Medical Examination for Canadian Immigration
Step 33: Canadian Immigration Approved Application
Step 34: Denied Sponsorship Applications
Step 35: New to Canada – Getting you PR Card/Driver's License/Heath Card
Step 36: How not to Lose Your Status as a Permanent Resident in Canada
Step 37: Spousal Sponsorship Course – You are DONE! Wow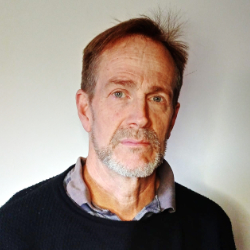 Allard Keeley has been a published writer on immigration policy since 2013. Has written for publications like The Federalist. Fluent in Spanish and English. BA Honors Economics Queen's University in Kingston, Ontario.