Spousal Sponsorship Support Letters From Friends and Family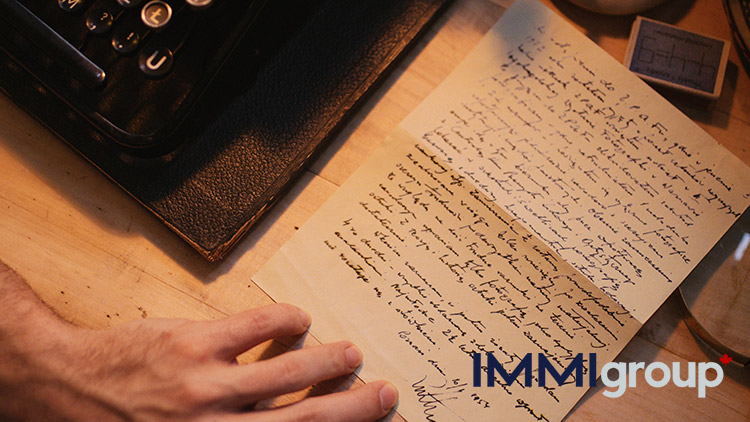 Key Takeaways
A good immigration letter of support focuses on activities that strengthen the case for the relationship and convinces immigration officials that the sponsor's relationship with the spouse/partner is genuine.
Have a close friend or family member who you've had regular contact with write the letter. The higher status their profession, the better.
Do NOT write an over-the-top heart-warming love story. A few strong phrases ("deeply care for each other" etc.) is all you need to achieve an authentic tone. Otherwise you risk raising suspicions that you are exaggerating.
Focus on key dates and events. When you found out about the relationship; the wedding; how long they've known each other; and interactions between the sponsor and the spouse/partner's families.
The outline of your immigration support letter should:

say who you are and who the main people are: sponsor, spouse/partner, any children
list the key facts and dates outlining the relationship between the sponsor and spouse/partner
give your personal assessment of the sponsor & spouse/partner's relationship
provide your contact information at the end of the letter
Support Letters for immigration from friends and family are a key piece of any spousal sponsorship application. Think of it as a backup to the main Spousal Sponsorship Letter written by the sponsor.
A support letter for immigration written by family or friends provides further evidence that your relationship with your sponsored spouse is genuine. While it doesn't have to be quite as structured as the spousal sponsorship letter, the support letter from family and friends has to be written the right way.
Why?
Because IRCC immigration officials will go through it, word by word and fact by fact, looking for inconsistencies with the spousal sponsorship letter as well as checking for facts that don't square with your application's supporting documentation.
In the case of inconsistencies, immigration officials will suspect a fake marriage or a forced marriage. At best this will trigger an interview, at worst your application will be denied.
Support Letter Samples
Support Letter example 1
Support Letter example 2
Tip: Just forward this article to everyone that will be writing this letter.
Key Terms You'll Need for Supporting Letter
We list these in our Spousal Sponsorship Letter tutorial, but here are the ones you'll likely need for a support letter from family or friends:
Note: We also have a Spousal Sponsorship Letter example you can also use, click the link.
Sponsor: The Canadian citizen or Permanent Resident who is sponsoring their foreign-born spouse or partner.
Principal Applicant: The spouse or partner that's being sponsored.
Family members: The applicant's closest relatives – spouse or common-law partner, dependent children, and their dependent children.
Spouse: The person the sponsor is legally married to, according to the law of the country they were married in.
Common-law partner: A person the sponsor has shared a conjugal relationship with for at least 1 year but has yet to marry.
Conjugal partner: A person living outside Canada who has been in a conjugal relationship with the sponsor for at least 1 year but who cannot live with the sponsor as a couple or marry because of religious, cultural, or any other legal restrictions.
Dependent Children: Children of the sponsor or principal applicant who:

Are under 22 years of age
Do not have a spouse or common-law partner
If 22 years or older they can be dependent children if:

They have depended financially on their parents since before the age of 22
They have an emotional or physical condition that means they cannot financially support themselves
You need to understand these basic terms. Why? The last thing you need is a letter of support, immigration, from your friends that confuses the definitions and mixes the basic terms up. Remember, you don't need to school everyone with these terms, but you do need to understand them yourself.
Pro Tip: Make sure the letters don't all look the same. The last thing you want is to have IRCC thinking you made the letters on your own computer.
Who should write the Sponsorship Support Letter?
Who you choose to write the immigration letter of support really matters. They should be a close friend or family member you've had contact with on a fairly regular basis and who knows your spouse and is familiar with your relationship. Ask yourself the following questions about the person you choose to write the support letter:
Were they at your wedding? If not ask someone else who was at your wedding to write it.
Have they visited you – hopefully more than just once – over the last few years? In other words, have they seen how your relationship has evolved?
Are they in any of your photos you are submitting to IRCC? See example below.
Who are they? family, friends, colleagues? What position do they hold? We cover this topic down below.
Does it matter who writes the supporting letter?
Yes, everything here has an impact. Take a look:
Family is better than friends
Best friend is better than friends
The higher the status of the person can also have a major impact. For example, a letter from your uncle who is a professor at a university will be a lot better than a letter from your own mother.
Tip: If you can, have at least one photo with all three of you in the same picture. Make sure you date, add names, and give a short description.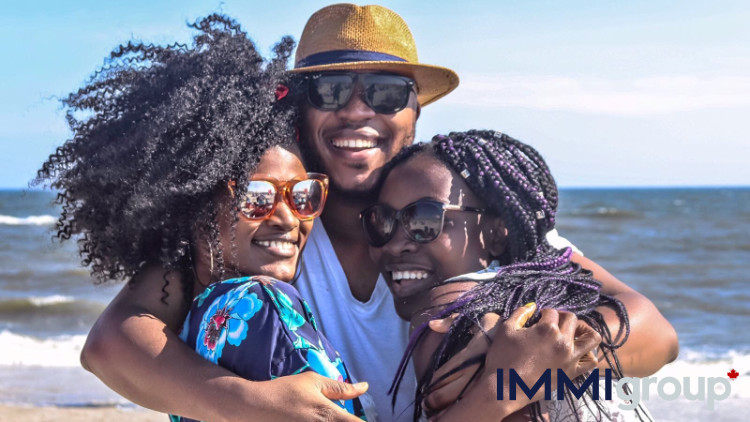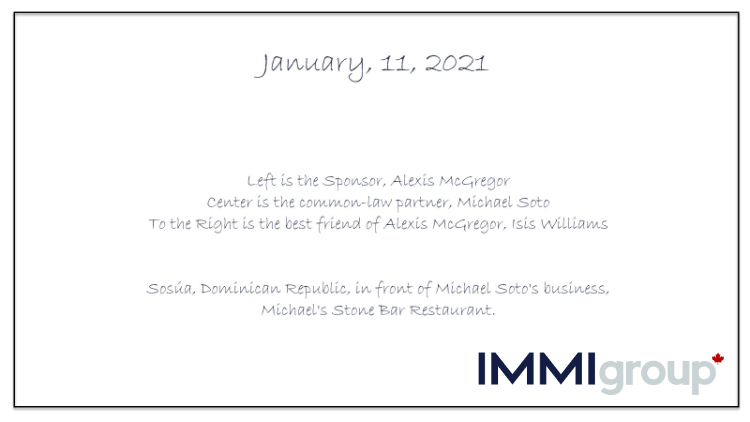 How many Support Letters do you need?
It really depends on how strong your case is, take a look at the examples below:
You and your spouse have been together for over 10 years and have two kids. You could do without any supporting letters. This does not mean one or two letters would not have a positive impact.
You and your spouse have been together for 3-5 years and have one child. You should file at least 2 supporting letters.
You and your spouse have been together for 2 to 3 years. File as many supporting letters as you can.
You and your spouse have been together for 5 years or less. File as many letters as you can and, seek paid professional help before you file the Spousal Sponsorship application.
Pro Tip: Did you know there is another document that has even more impact on your application then a support letter? It's called a Letter of Explanation. This is the secret weapon most law firms use to explain weak points and to try speeding up the application.
What should be in the document?
Describing a heart-warming love story is not enough, and it sometimes might be too much. A few strong words (deeply care for each other; have a strong bond; etc.) that show the relationship is genuine and that give an authentic tone to the letter are what you need.
But you also require a few key facts that officials can corroborate. For example, a few details about the wedding (where it took place, when it took place, who was there, how they travelled there) as well as details about when the relationship started, how it started, and how you know the couple are all necessary to convince officials that the support letter and the person writing it have a legitimate connection to the sponsor and spouse. Ask yourself: is there more information to support your relationship? You have to build a facts-based case that convinces immigration officials that your relationship is genuine. That's what your support letter for immigration has to do – provide the facts in order to convince officials.
You also should clearly indicate the nature of your relationship to the sponsor: younger brother, best friend since high school, etc. Do it near the beginning of your letter, where you tell the reader who you are and what your relationship is to the sponsor.
Pro Tip: If you have a weak case. Example, that there is a 15-year age gap between the two of you? Have the smartest person in your contacts, someone who also has a big age gap in their own marriage, write the letter. Have them specifically address the age issue in the letter.
What Should I include in a letter of support as a Family Member or a Friend?
A good support letter needs to focus on activities that strengthen the case for the sponsor and spouse/partner's relationship and helps convince immigration officials that their relationship is genuine. For example, it should:
Emphasize any interactions between the sponsor and spouse's families.
Emphasize that lots of family and friends attended the wedding.
Emphasize any children they have had together (biological children add more weight to the case) if applicable.
Emphasize the time the couple have spent together and what kind of relationship they have built together.
Here's how the basic outline of your support letter should look:
List the names of the main people involved:

Say who you are and describe your relationship to the sponsor and the spouse/partner
List the Principal Applicant (the Spouse/Partner in other words)
List of any children, especially dependent children

Next, give a factual but authentic (write it in your own style and don't try to sound like a lawyer) overview of the basic facts and always include dates & locations:

How you know or met the sponsor
How you met the spouse/partner
How you found out the relationship was getting serious.
How you found out they were getting married.
Where and when was the wedding?
Who was at the wedding?
What type of wedding was it, and what was it like?
When and where did you visit them after they were married?
If they have a child, describe when you found out about the pregnancy.
Describe the child and any visits interactions you have had with them.

Finally, give your personal assessment of their relationship. How you see it and describe it with a few choice adjectives. For example: loving, solid, fun-filled, committed, strong etc.

Remember to add a final sentence asking them to please get in touch with you if they need any further information (Important: Remebmer to add your contact details in the letter).
Tip: Did you know, Immigroup has a free do-it-yourself Spousal Sponsorship course. Yes, free! Why, you may ask, what is the point giving it away? Because we don't tell you what we know, we show you. This is our way of building trust with our paying clients. Call us up and ask us about our success rate with Sponsorship Applications!
What is immigration Canada (IRCC) looking for?
Here is what IRCC says about this matter, "Officers should examine the documents submitted as proof of the relationship to ensure that they are not fraudulent".
Is the letter genuine – this is easy to do and IRCC is using AI technology more and more.
Date and time in the letter – Remember detail like this is gold to IRCC. Make sure you tell everyone to mention the following:

When they first found out about the relationship.
The frequency and involvement with the relationship.
What is their opinion about the relationship and about you.
FAQs
Should I use a letter that is poorly compiled?
If the letter was written by someone that does not command a strong understanding of the English language, keep it.
If the letter has is written in an immature manner, don't use it. It reflects poorly on you.
If you think the letter has slivers of negativity. Example, your own mother, have the letter checked out (by someone that does not know your mother).
What is an Affidavit of Relationship Sample Letter?
It is a support letter for immigration but is also a sworn statement that begins with wording like: I the undersigned hereby under oath state the following. This is generally followed by a detailed, point-by-point summary of the key facts of the relationship, including the affidavit writer's relationship to the sponsor and spouse/partner. It is dated and signed and is a legal document.
Is it acceptable to Say They Have a Legal Union for the Purposes of Immigration?
Never. This is exactly what you have to convince immigration officials is NOT the case. Your letter of support has to prove that the relationship is authentic and ongoing, and the sponsor & spouse/partner have been building a life together, one step at a time. That's why your letter should include precise dates that state when an important event occurred.