Submitting Biometrics for Your Immigration Application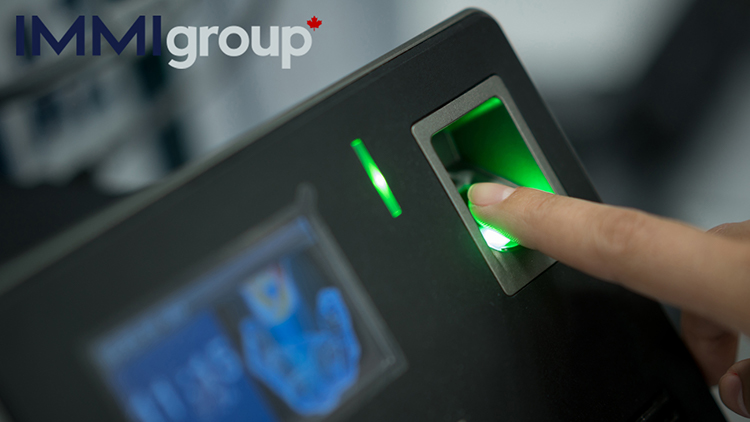 What are Biometrics?
Digital fingerprints and a photograph of the facial area.
Who has to provide biometrics as part of a sponsorship application?
The principal applicants and any dependents will generally have to give biometrics. Go here to find out if you have to give biometrics.
Canadian citizens and Permanent Residents of Canada (in other words, the Sponsor) DO NOT have to give biometrics.
When do you have to submit your biometrics during the sponsorship application process?
After the principal applicant (and any dependents) have done the following:
What is a Biometric Instruction Letter (BIL)?
A BIL is a letter from IRCC that you receive after you have submitted your application but before your application has been processed.
Receiving a BIL DOES NOT mean that your application has been approved. It is merely another step in the process.
Your BIL will give you instructions and a list of Biometric Collection Service Points nearest your location where you have to go to give your biometrics.
What are Biometric Collection Service Points?
These are generally one of the following 3 types of places:
Visa Application Centres (VACs) worldwide
Application Support Centres (ASCs) in the USA
Designated Service Canada Offices (SCOs) in Canada
Go here and scroll down to the bottom of the page to see a list of collection service points.
Does the Principal Applicant (and any dependents) have to make an appointment to give biometrics?
YES they do. Please make sure you make an appointment at the biometric collection service point you choose from the options in your BIL.
If your Biometric Collection Service Point is outside Canada (VAC or ASC), you should check their webpage to see if there are any further service fees that you will have to pay.
Make sure you bring your BIL and a Valid Passport with you to the collection point.
Are there any exemptions to the requirement to give biometrics as part of a sponsorship application?
Yes, there are certain limited cases where one may be exempt from having to give biometrics:
So-called "impossible" or "not feasible" cases like urgent processing for protected persons or certain types of refugees or people who due to a permanent or temporary medical condition cannot give biometrics (fingerprints usually).
People younger than 14 years and older than 79 years are exempt from the biometrics requirement.
US nationals applying for temporary status permits.
Heads of State, diplomats, UK royalty.
Visa-exempt foreign nationals who require an eTA (electronic Travel Authorization) who are visitors.
However, Permanent Resident applicants (which is the case with Spousal Sponsorships) have to provide biometrics even if they had to provide biometrics previously for a temporary status permit.
So, in almost every case, the primary applicant for a sponsorship application has to provide biometrics, as do any dependents being sponsored.
Submitting Your Biometrics Successfully
So, summing up, the 3 main steps for giving biometrics are as follows:
Pay the biometric fee when you submit your application.
Receive a Biometric Instruction Letter (BIL) after submitting your application.
Go to the official Biometric Collection Service Point you have chosen from the available options in your BIL.
Bring your BIL and a Valid Passport with you – if you don't you won't be able to give biometrics.
Finally, here are some tips for giving biometrics successfully:
Make sure your hands are henna-free when you give biometrics.
Make sure any temporary injuries like cuts, cracks to the skin heal before giving biometrics.
Do not wear light-coloured (white or some off-white) clothing or head gear. Wear bright colours instead.
Remember your head gear must be for religious purposes only and your face must be completely visible when you give biometrics.
Need help with that mountain of immigration paperwork?
Immigroup can help you with your sponsorship application. Please visit our family sponsorship page for more information.