Top 4 Ways to Keep in Contact With Your Cuban Spouse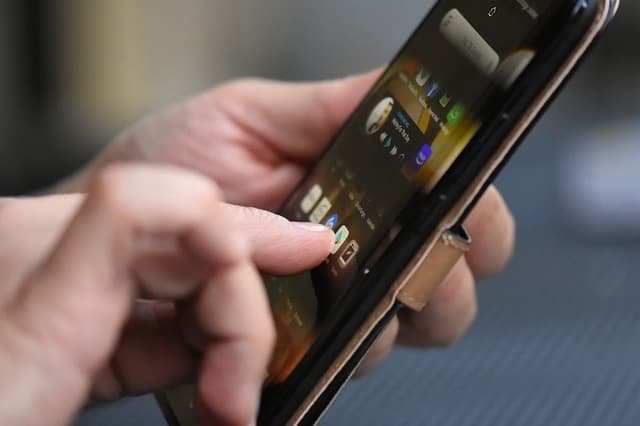 Since less than one percent of the Cuban population has regular internet access, and long distance rates from Canada to Cuba are sky high, keeping in touch with your Cuban spouse can be difficult. However, if you plan to sponsor your spouse for Citizenship in Canada, you will need proof of your ongoing relationship, which includes some form of regular communication. The options are limited, but where there is a will there is a way. Here are what I have found to be the top four methods of communication.
1. Email
Mulberry Mail by Panther40k / Wikimedia Commons / CC BY-SA 2.5
Even though most Cubans do not have personal computers or internet access, most have a mobile phone that can connect to the internet through the cell phone provider. In March of 2014 Cubans were allowed to configure their mobile phones to have email access (email only and not full internet). The cost of data on phones in Cuba is 1CUC for 1MB, and the cost of the email account is 1.5 CUC. Your Cuban spouse will need to visit the company of their cell phone provider to obtain this service.
2. SMS combined with Email
Texting by Alton / Wikimedia Commons / CC BY 3.0
SMS is a better option for you to communicate with your Cuban spouse than for your Cuban spouse to communicate with you. The cost of an SMS message to Canada is 1CUC per message. However there are certain Canadian cell phone providers (Kodoo) who allow unlimited free messaging to Cuban mobiles. There is no fee to receive a text message from Canada, and this method does not eat into the data plan of your spouse. Therefore, if you reply to the emails using SMS, you can communicate a lot for a small fee.
3. Online Chat (facebook, google chat etc.)
In January of 2014 the Cuban government passed a rule to allow its citizens to access internet at public offices. This was a first for Cuba, but many citizens are taking full advantage of this new rule. The average cost for one hour of chat is between 5 and 10 CUC. Keep in mind that the connection is often slow (dial up is still used in Cuba), which makes video messaging impossible. (Skype is blocked in Cuba as well.) If this is your primary method of communication with your Cuban spouse, it is recommended that you take screen shots of the conversation in order to have proof for your sponsorship application. Alternatively, you can use a desktop capture device.
4. Telephone
Per-minute rates to Cuba are very high no matter what provider you choose. This is because the government imposes a fee on all incoming calls. For this same reaspon, there are no unlimited long distance packages to Cuba. Rates range between 79 cents to $1.99 per minute, and in most cases cell phone rates are less expensive than land lines. It is not recommended to use a third party such as Local Phone, or a long distance calling card, since you will have no record of your conversations, however if you are interested Localphone and Rebtel offer rates for Cuba. Keep in mind that the rates are still higher than other countries. (Rebtel and Localphone both offer about 49 cents a minute, but beware of bad connections) For a Cuban to call Canada the rate is about 1 CUC per minute, but this option does not provide proof for the sponsorship process. However, you can put money on the phone of your Cuban spouse from Canada, giving them the ability to call or text you in emergency situations. Unfortunately most softphone rates to Cuba are comparable to cell phone rates.
Are you planning to live in Canada with your spouse?
Here are some helpful articles:
How to get married in Canada to a foreigner? 
Can I bring my boyfriend/girlfriend to Canada? 
Free Spousal Sponsorship Course
Paid Support from Immigroup: Sponsorship