USMCA Visa (formerly NAFTA Visa – North American Free Trade Agreement)
Please Note: NAFTA has been replaced by the United States-Mexico-Canada Agreement (USMCA), which has been ratified as of March 2020. The USMCA does not affect NAFTA visa policies.
The North American Free Trade Agreement known as NAFTA  was a trade agreement between Canada, Mexico, and the United States. The goals of the North American Free Trade Agreement were to ease restrictions on trade and investments between the three countries. NAFTA was mostly associated with the lowering of tariffs of commercial goods. While this ws an important goal of the agreement, NAFTA also eased access to citizens of Canada, Mexico, and the United States who wish to work, sen workers or invest in one of the other signatory nations. Only Canadian citizens, United States citizens and Mexican citizens were covered by NAFTA.
The USMCA agreement, which replaces NAFTA, does not materially affect the movement rules of NAFTA.
Quick Index
Our Service
Immigroup helps US or Mexican citizens who wish to enter Canada or Canadian citizens who wish to enter the United States. Call out helpline at 416-962-2623, use our fax or email service or visit our Toronto office for a personal consultation.
Entering Canada as a Business Visitor:
Immigroup will assist you in gathering all the necessary documents and preparing them for submission. Immigroup will also write a letter to Canadian Immigration officials explaining your situation.
Entering Canada as a Trader/Investor:
Immigroup will help fill out the necessary forms and gather all the documentation required by the Canadian government. Immigroup will instruct you on where to submit your application and present a letter to the visa-issuing office explaining your situation.
Entering Canada as a Intra-Company Transferee:
Immigroup will assist you in gathering all the necessary documents and preparing them for submission. Immigroup will also write a letter to Canadian Immigration officials explaining your situation. Professionals: Immigroup will help you gather all the documents you need and issue a letter to border services explaining your reason for submission.
Entering the US: B-1 Business Visitors:
Immigroup will help you gather all the necessary documents and prepare them for submission. We will also write a letter to US officials explaining your situation and your case for application.
Entering the US: E-1/2 Traders/Investors:
Immigroup will set up an appointment with the US Consulate and will help you fill out all the necessary forms and gather all the paperwork for submission.
Entering the US: L-1 Intra-Company Transferees:
Immigroup will help you and your employer fill out all the necessary forms and gather all the required documents. We will also issue a letter explaining your case to US border officials.
Entering the US: TN Professionals:
Immigroup will help you gather all the documents you need and issue a letter to border services explaining your reason for submission.
If your entry attempt is denied, Immigroup will refund your funds provided that you show the letter of refusal from government authorities. This guarantee is not valid if you were denied entry because you did not meet admissibility requirements.
Visa Categories
Four different categories were set up by NAFTA to allow entry by citizens of the signatory countries. These are: Business Visitors, Traders or Investors, Intra-Company Transferees, and Professionals. The USMCA did not change these categories.
Business visitors:  A business visitor is someone who will be performing commercial activities listed in USMCA. These include: Sales; After-Sales service; Distribution; Research and Design; Marketing; and Growth, Manufacturing and Production; it also includes general service personnel including tourism personnel, public relations and advertising consultants and others performing commercial functions. In order to be approved entry under this agreement, business visitors, although they would be working in a signatory country, must not be entering that country's labour market.
Traders or Investors Visa:
Traders or Investors are individuals who will be trading substantial amounts of goods or services or investing a substantial amount of capital in one of the signatory countries for an organization that is of US, Mexican, or Canadian nationality. The goods or services that are traded or the capital invested must be of commercial nature and be for a profit-making organization.
Intra-Company Transferee Visa:
An intra-company transferee is an employee of an American, Canadian, or Mexican company who will be transferred to a parent, subsidiary, branch, or affiliate of their employer. The employee must be employed in an executive or managerial capacity, or in one that qualifies as specialized knowledge.
Professional Visa:
A professional is a businessperson who is an American, Canadian, or Mexican citizen who will be entering the United States, Canada, or Mexico to work at a professional level. The applicant must meet any municipal, provincial, state, or federal requirements in order to be admitted as a professional under North American Free Trade Agreement.
USMCA Restrictions
The US-Mexico-Canada Agreement does not guarantee entry into the signatory country. An applicant must meet admissibility requirements of the country that he or she is intending to enter. It does not allow for a person to immigrate permanently. While someone can extend their status, one cannot obtain citizenship under the US-Mexico-Canada Agreement.
USMCA Benefits
USMCA has many benefits; it allows for an easier and less expensive entry into Canada, Mexico, and the United States. Citizens do not have to go through the regular process of acquiring a work permit through a consular office. Instead, they can complete the process on the day they travel into Canada, Mexico or the United States.
For example:
Maurizio is an Italian citizen who is a permanent resident in Canada. He works as a professional accountant in Toronto and has been hired by an American firm in Dallas to work as their accountant for 2 years. Maurizio would have to submit an application to the US Consulate in Toronto (wait period of about 8-10 weeks to get appointment at the US Consulate), gather all the documents, take pictures, and pay a $100 fee to get an H-1B visa. If approved, Maurizio can then enter the US. Maurizio cannot use USMCA because he is not a Canadian citizen.
For example:
Andrea is a Canadian citizen who works as nutritionist in Toronto. She has been hired to work as a nutritionist at a health centre office in Pittsburgh and she is to begin working the following Monday. Andrea can use the North American Free Trade Agreement. The Sunday before she begins work in Pittsburgh, Andrea drives to the US border with all her documents, submits her application to the border officials, and pays a fee of $50. If she is approved, Andrea can drive down to Pittsburgh and begin work the following day.
Does USMCA Ratification Affect My TN/IntraCompany Transfer Visa?
This article was originally published in Autumn 2018. We are republishing it in 2020 now that the USMCA was finally ratified by the Canadian government.
Did you know that the USMCA (United States-Mexico-Canada Agreement) only got signed on Friday November 30 down in Buenos Aires? What was announced in late September was essentially an agreement to sign an agreement. And on Saturday December 1, 2018 a new populist president, Lopez Obrador, takes power in Mexico. Hence the November 30 deadline.
So, do you have worry about travelling on business from the U.S. or Mexico into Canada (and vice versa) from Saturday December 1, 2018 onward? If you travel on a TN (Trade National) visa, should you be concerned?
No, you shouldn't Worry. Here's why.
In the first place, once the agreement gets signed by trade representatives or ministers, it must then be ratified by the legislatures of each country: Congress in the USA, Parliament in Canada, and the Mexican Senate. This is a process that will take several months, or longer. Until 3 months after all three of the respective legislatures ratify the USMCA, NAFTA and all its provisions will remain in effect. That means that NAFTA should remain in effect for at least the first half of 2019, and perhaps longer and even into early 2020.
But regardless, unless the process breaks down unexpectedly, you should be aware of any possible change to business travel regulations as a result of the new agreement. The good news is that there will be very little change in this regard. The main changes in the USMCA as compared to NAFTA are:
The percentage of auto production done in the USA, Canada, or Mexico that qualifies for zero tariffs has risen from 62.5% to 75%.
The minimum wage for at least 40% of auto production has risen substantially to US$16 an hour. This will affect Mexican auto production and have little effect on Canadian auto production.
Union rights are to be strengthen in Mexico. Again, this will not affect auto production in Canada much and is meant to raise the cost of production in Mexico to a level closer to that of it's NAFTA/USMCA partners, the USA and Canada.
US dairy farmer get improved access to the Canadian market which has been restricted through supply management programs.
Intellectual property rights and digital trade provisions have been modified to try and protect copyright in the digital age.
While the trade dispute mechanism has been preserved the ability of investors to sue member governments has been curtailed.
Section 232 Tariffs which are supposed to be used to protect national security but which the current administration has used to target steel and aluminum producers from abroad will not be modified by the USMCA.
There's a 6-year sunset provision that means the treaty has to be reviewed and re-authorized every 6 years.
Canada's ability to negotiate a free trade deal with China will be affected by the new treaty because of a clause that allows the other members of USMCA (essentially the USA) to review any free-trade deal with a so-called "non-market economy" which according to the language of the USMCA applies to the Chinese economy due to the presence of State-Owned Enterprises or SOE's in China.
The only real area of the USMCA that potentially could affect business travellers between Canada, the USA, and Mexico is Chapter 16 of the agreement. The so-called Trade National (TN) visas which allow citizens of Mexico and the United States to enter Canada for business travel and to work temporarily in Canada without a LMIA. Canada, for example, had lobbied to have the list of professionals that qualify for a Trade National visa to be expanded, but the list has remained essentially unchanged.
Visas
USMCA, Chapter 16, much like the previous NAFTA agreement, classifies four types of Trade Nationals that can apply for a TN visa:
Business Visitors: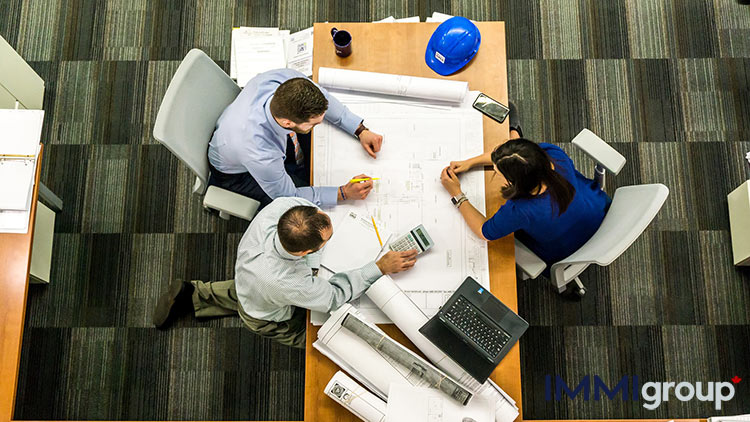 They must provide: evidence of citizenship as well as documentation of their proposed activity as well as documentation that the activity is international and not local in scope. Often an oral declaration at the Port of Entry is sufficient but a letter from their employer may be required as further proof. Business visitors are people engaged in the following activities:
Research & Design: Technical, scientific, and statistical researchers
Growth Manufacture and Production: purchasing and production management personnel
Marketing: marketing researchers and analysts & trade fair and promotional personnel
Sales: Sales representatives and agents & Buyers purchasing for an enterprise
Distribution: transportation operators & customs brokers
After Sales Services: Installers, repair and maintenance personnel & supervisors with specialized knowledge
General Service: the following professionals (see professionals category below) qualify:
Commercial Transactions: Management and supervisory personnel & financial services personnel
Public Relations and Advertising: PR and advertising personnel
Tourism: Tourism personnel
Tour Bus Operations: Tour bus operators
Translation: Translators or interpreters.
Traders and Investors: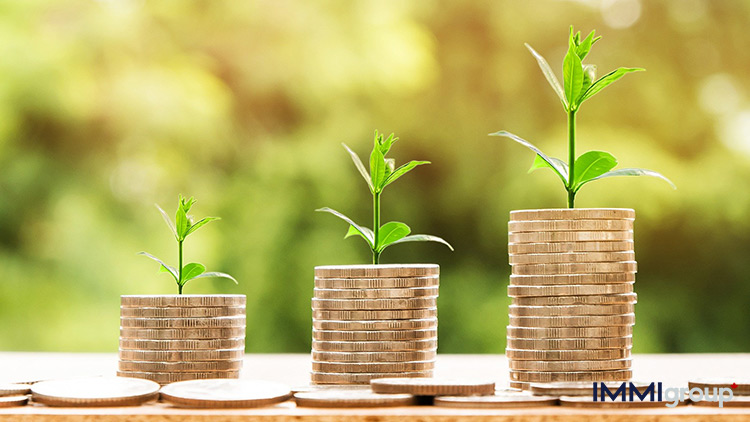 These are people who are carrying out substantial trade in goods and services and who are establishing or advising or providing key technical support to the establishment of an operation in Canada. Traders and investors may be required to apply for a visa by immigration authorities in Canada. You will need proof of citizenship as well of course.
Intra-Company Transferees: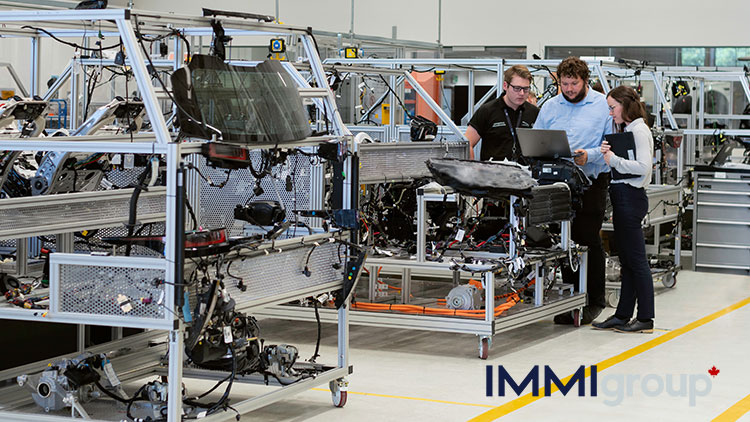 These are people who are rendering service to an enterprise in a managerial or executive capacity or who provide specialized knowledge. Intra-Company transferees may have to provide evidence that they have been employed by their company for at least 1 year during the last 3 years. They may be required to apply for a visa as well and must provide proof of citizenship as well.
Professionals:
"Professionals" must provide documentation confirming their professional activity and purpose of visit, along with proof of citizenship. These are people from the following list:
Accountant
Architect
Computer Systems Analyst
Disaster Relief Insurance Claims Adjuster
Engineer
Forester
Graphic Designer
Hotel Manager
Industrial Designer
Interior Designer
Land Surveyor
Landscape Architect
Lawyer
Librarian
Management Consultant
Mathematician/Statistician
Range Manager/Conservationalist
Research Assistant (Post-Secondary Institution)
Scientific Technician/Technologist
Social Worker
Sylviculturist (including Forestry Specialist)
Technical Publications Writer
Urban Planner (including Geographer)
Vocational Counsellor
Dentist
Dietitian
Medical Laboratory Technologist
Nutritionist
Occupational Therapist
Pharmacist
Physician
Physiotherapist/Physical Therapist
Psychologist
Recreational Therapist
Registered Nurse
Veterinarian
Agronomist
Animal Breeder
Animal Scientist
Apiculturist
Astronomer
Biochemist
Biologist
Chemist
Dairy Scientist
Entomologist
Epidemiologist
Geneticist
Geologist
Geochemist
Geophysicist
Horticulturalist
Meteorologist
Pharmacologist
Physicist (including Oceanographer in Canada)
Plant Breeder
Poultry Scientist
Soil Scientist
Zoologist
Teacher at a College, Seminary, or University
In other words, the USMCA preserves the status quo of Trade National (TN) professionals listed above. So, if you are a:
Business Visitor,
Trader and Investor,
Intra-Company Transferee, Or a
Professional,
You can breathe a sigh of relief for now. Things won't have changed much at all once the USMCA is signed and ratified and comes into effect sometime late next year or even early in 2022.