Last year we wrote an article highlighting a bunch of declining Canadian towns that we felt immigrants should avoid. Last year's article took into account the ten municipalities or towns with the worst population decline between the 2006 census and the 2011 census, as well as unemployment rates, location and salary growth (or lack thereof). But what about longer-term / historical decline? There are many communities in Canada that have been shrinking for decades, literally.  Here are the towns that have experienced the worst decline.
10. Cape Breton, Nova Scotia
Sydney Harbour by Abebenjoe / Wikimedia Commons / CC BY-SA 3.0
Decline in population: 25.9% from 1961 to 2011
The problems in the municipality of Cape Breton seemed so dire they were the subject of a Yahoo news piece on dying Canadian small towns last year. The municipality is far and away the biggest community on this list because it is not one community, rather it is a Regional Municipality that encompasses all the communities in the northeast corner of the island, the largest of which is Sydney. At the time of last census, the population of the area had dropped below 100,000 people - it has been 80 years since the population has been that low. The area used to rely on mining, industry and fishing, all of which declined at the end of the last century for the usual reasons: industry has been streamlined and exported out of the area, mining has been tapped out and fishing has been limited and sometimes halted.
Louisbourg by Charny / Wikimedia Commons / CC BY-SA 3.0
Though the area is a significant tourist tourist destination - Cape Breton is one of the most beautiful parts of Canada, and it is home to multiple historic sites, including the massive Fortress of Louisbourg - and Sydney is also a cruise-ship stopover, these developments haven't seemed to have stemmed the tide of emigration.
Read about the Nova Scotia Provincial Nominee Program
9. Kitimat, British Columbia
Decline in population: 26.3% from 1991 to 2011
Read about the BC Provincial Nominee Program
8. Channel-Port Aux Basques, Newfoundland
Port aux Basques by Aconcagua / Wikimedia Commons / CC BY-SA 3.0
Decline in population: 31.7% from 1981 to 2011
Located at the southwest corner of the island of Newfoundland, Port Aux Basques is perhaps best known for being the all-weather ferry terminal for Newfoundland - the only way you can get on or off the island with your car during the winter. (Unless you want to go to Labrador.) This is also the shorter of the two ferry trips in summer. The trip from Argentia to Sydney is a lot longer. 
The town is so named because of its history as a Basque fishing base in the 16th century, though it is thought to have only been continuously inhabited by Europeans since the 1680s, or perhaps as late as the 1710s. The town was a major rail hub for quite some time in the 20th century and, because of the ferry port, has been a major transportation hub since the '40s. It was during this time that Port Aux Basques thrived. However, growth stalled in the '80s and has declined ever since. Despite the town's location on the Trans Canada, it is isolated relative to the rest of the island and there's not much reason to go there unless you are taking the ferry.
Read about the Newfoundland and Labrador Provincial Nominee Program
7. Elliot Lake, Ontario
Elliot Lake by P199 / Wikimedia Commons / CC BY-SA 2.5
Decline in population: 32.1% from  1981 to 2011
Elliot Lake was all over the news in 2012 when a mall's roof partially collapsed, but it has long been infamous for another reason: uranium.  It was uranium mining that made Elliot Lake boom - the town was built for the mining industry in 1955 - but those mines have all closed and the town has had trouble attracting new people in part because a town infamous for uranium mining has attempted to sell itself as a tourist destination and a retirement community, among other things. I don't know about you, but I don't really think those things go together very well. And you're certainly not going to go for the skiing.
The hope in this community is that new mines for different, less threatening minerals, may lead to new growth because while the population shrinks the average also jumps by leaps and bounds: from under 50 in 2001 to 57 in 2011.
Read about the Ontario Provincial Nominee Program
6. Thompson, Manitoba
Wolf Mural by Bobak Ha'Eri / Wikimedia Commons / CC BY-SA 3.0
Decline in poplulation: 32.5% from 1971 to 2011
Thompson is the northernmost city in Manitoba - though it is geographically located closer to the centre of the province - and was appropriately known as the "Hub of the North", since it is both bigger than Flin Flon and farther north. The city is the portal to the rest of the province for the few people who reside in northern Manitoba and an access point for people and companies seeking to explore or development the barren expanse above it. The town has mostly relied on mining and, like most mining-based communities in Canada, this is why it has shrunk over the years. However, due to its centrality to northern Manitoba, Thompson has become a centre for government, which led to a slight increase in population at the beginning of this century.
Read about the Manitoba Provincial Nominee Program
5. Placentia, Newfoundland
Decline in population: 33.9% from 1991 to 2011
Placentia is a pleasant little town on the west coast of the Avalon peninsula. It is home to a historic site - a former fort - which offers amazing views of the surrounding area.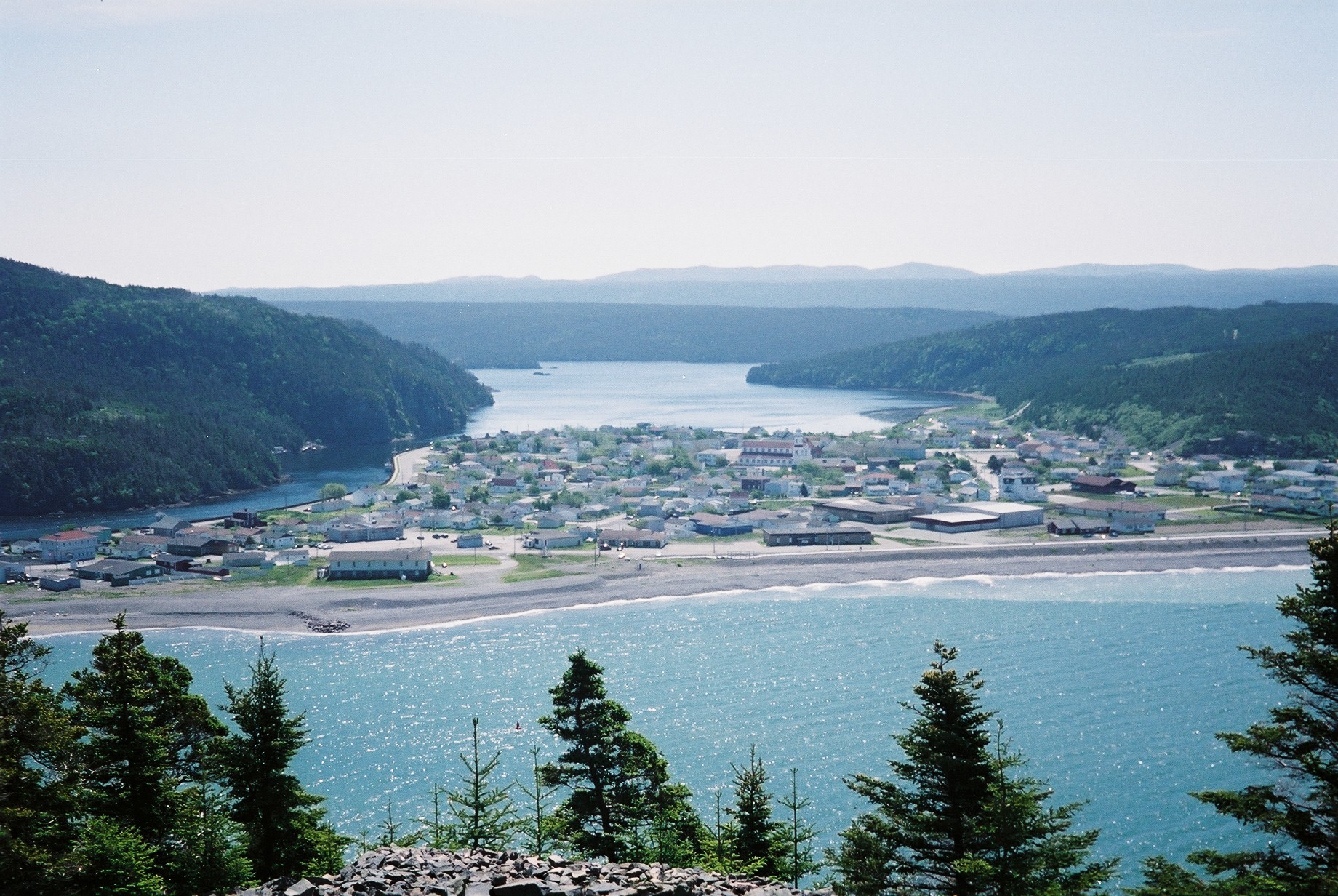 Castle Hill by Riley Haas
But views aren't everything. A nearby US military base had been a boon to the local economy for years until it closed in 1994. And obviously the closing of the cod fisheries affected everyone in Newfoundland, not just Placentia. But beyond being close to the summer-only ferry terminal in Argentia, there's now not much of a reason to go to this part of Avalon and so the town continues to shrink. The famous "Cape Shore" is just a little too far south.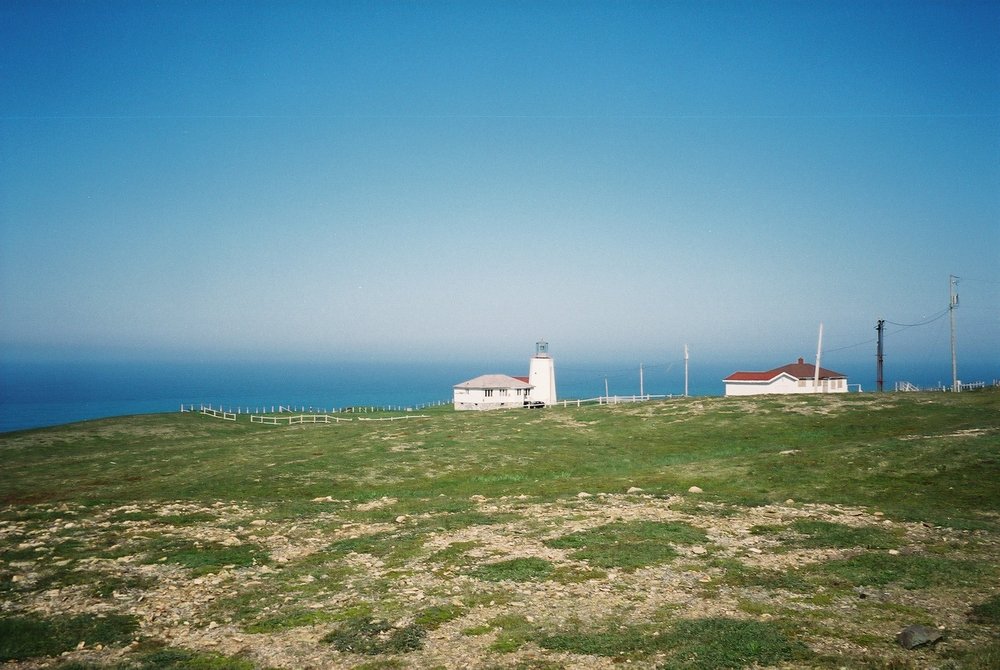 Cape St. Mary's by Riley Haas
There is hope new mining operations in the nearby area will turn things around.
Read about the Newfoundland and Labrador Provincial Nominee Program
4. Kapuskasing, Ontario
Kapuskasing Mill by P199 / Wikimedia Commons / CC BY-SA 3.0
Decline in population: 36.1% from 1971 to 2011
Kapuskasing, nee MacPherson, is one of the products of the Great Clay Belt experiment, when the government of Canada erroneously believed that the area - about as north in Ontario as you can get by all-season road - would be great for farming. The government settled WWI veterans there. That obviously didn't work and most of these farmers left by the Great Depression.  But in the meantime a pulp and paper boom hit and by the 1970s Kapuskasing had a population of close to 14,000 people, which remains the biggest industry to this day. 
There is hope for the future a nearby hydro dam is being rebuilt, which is providing more jobs than the paper industry has managed in recent years.
Read about the Ontario Provincial Nominee Program
3. Springhill, NS
Spring Hill Mine [Public Domain]
Decline in population: 46.1% from 1941 to 2011
Site of the infamous Springhill Mining Disaster (actually three separate ones, two in the 1950s, but the worst and most famous was the last), which has inspired both famous songs and slightly less famous poems. At the time of the final and most famous disaster the town saw a loss of nearly 20% of its population due to the disasters, the closing of the mines and migration.
Spring Hill by SimonP / Wikimedia Commons / CC BY-SA 3.0
This is the only town on the list that is actually going to "die." In 2015, it will cease its incorporation and become part of the municipality of its county, Cumberland, in order to avoid a financial crisis. Cumberland on the whole has been doing considerably better, so maybe if Springhill's financial burden is eased by Cumberland, the town will begin growing again.
Read about the Nova Scotia Provincial Nominee Program
2. Flin Flon, Manitoba / Saskatchewan
Flin Flon by AaronC / Wikimedia Commons / CC BY-SA 3.0
Decline in population: 49.6% from 1961 to 2011
Many Canadians have heard of Flin Flon, both because of its unusual name, and because of its location in two provinces. (Canada is home to a number of such towns. The largest of these is probably Lloydminster, which straddles the border of Alberta and Saskatchewan.) Like most places on this list, Flin Flon was once a booming mining town, which explains why it once had a population of over 10,000 people. But its population has almost halved since then in part because its location just over half way up the Manitoba-Saskatchewan border from the US is really isolated. (I know that doesn't sound isolated, but look at a map: 
The longest highway in Manitoba ends in Flin Flon. There is only one city farther north in the province, and that's Thompson (see above), approximately a five hour drive to the northeast.
Welcome to Flin Flon by AaronC / Wikimedia Commons / CC BY-SA 3.0
Interestingly enough, nearby Creighton, SK has not experienced the same kind of population decline and its population has remained relatively stable over the same time frame and two communities are close enough to share some services.
Read about the Manitoba Provincial Nominee Program
1. Wabana, Newfoundland
Bell Island by TOlivero / Wikimedia Commons / CC BY-SA 3.0
Decline in population:70.8% from 1961 to 2011
Since Wabana hit its peak population of just over 8,000 in 1961 (when the first good records were kept), no other town has experienced such a significant drop in population. (Dawson City holds the record, however, it experienced its own drop of 94% over a decade, from 1901 to 1911, as a result of the end of the Gold Rush.) It is thought that Wabana had a population closer to 15,000 in its glory days, in the early 1900s, due to the abundance of iron available on the island its located on. Yes, you heard me. It's on an island other than Newfoundland. So, not only are all the mines closed - and have been for nearly 50 years - but the community is even more isolated than its location in Newfoundland would suggest.
Bell Island Ferries by Silverchemist / Wikimedia Commons / CC BY-SA 3.0
On the plus side, there is a ferry between Bell Island and St. John's, which has apparently led to Wabana becoming a special type of bedroom community: the kind that involves a commute by boat. And, well, it looks pretty.
Read about the Newfoundland and Labrador Provincial Nominee Program
Here are some other dying towns that have seen some growth between the last two most recent censuses:
Kirkland Lake, Ontario ([Public Domain]): 39.3% decline from 1971 to 2006 but 3% growth since;
Labrador City, Labrador ([Public Domain]): 37.3% decline from 1981 to 2006 but 1.8% growth since.
These communities are literally dying. But maybe these communities really represent opportunity. Maybe they are prime locations for new investment because nobody knows about what they have to offer the new economy. Maybe your business is the one that helps turn things around.
Where Would You Move?