New Permanent Resident Card Has New Photo Specifications and RFID Chip
Your Permanent Resident Card, or PR Card, is being redesigned.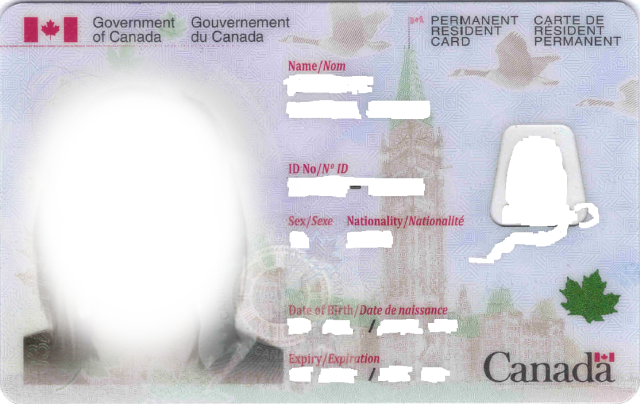 The new design of the PR Card
Changes to the Permanent Resident Card
Your new card will now include enhanced security features. Here's what Citizenship and Immigration Canada (CIC) will be changing in the new PR Card:
Your card photograph will have some new specifications.
Your immigration category will no longer be shown on the card.
You will have more characters available for your first and last names:

Your first (given) name will now have 28 characters available rather than 15;
Your last name will now have 28 characters available rather than 20.

Your new PR Card will now have copy-resistant ink.
Your new PR Card will have a foil-graphic embedded in the card.
Your new PR Card will have a Radio Frequency Identification (RFID) chip which will have a unique ID number that identifies each specific card.
PR Card with RFID Chip
The RFID chip itself will not contain any personal information.
As your new PR card is read by a card reader at the border, the unique identifier number will be transmitted to a secure database where your personal information is held.
That unique identifier will then act as a key to unlock your biographical information from the secure database.
The biographical information will then be available to the Border Service Officer as your vehicle pulls up to the inspection booth.
Chip readers will be installed at land border crossings beginning in 2016.
When are we getting new PR Cards?
When will you get your new card?
New permanent residents (PR) will begin receiving the new PR card immediately.
If you are a current PR, you will receive your new PR card when your current PR card expires and you renew it.
Note: You do not need to renew your PR Card until it expires.
Call us at 1-866-760-2623 / (+1) 416-962-2623 or

[email protected]