New to Canada – Getting you PR Card/Driver's License/Heath Card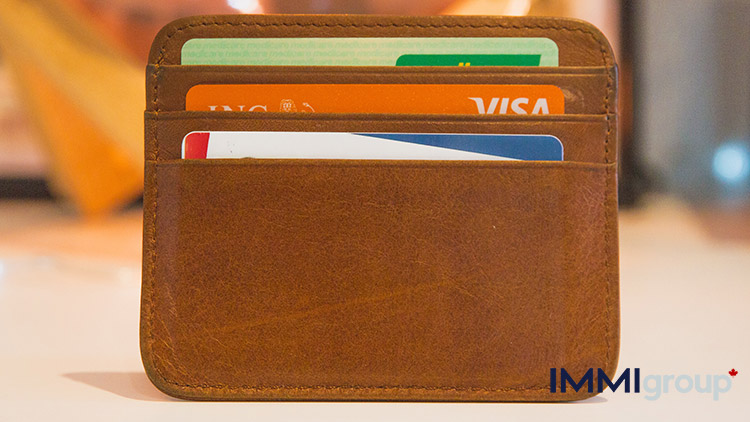 We're now at that wonderful stage where the principal applicant has been approved and is in Canada. However, now they have to obtain some of those key pieces of ID that will allow them to be functional members of society in Canada.
So, while you can definitely celebrate, the work isn't quite over yet. We're talking about the following:
Your legal status in Canada (as shown by your PR Card)
Your mobility in Canada (Yes you can take the bus in large urban centres but having a car is often key for many types of jobs)
Your healthcare (Yes you're going to need private health insurance while you wait to qualify for your provincial or territorial health plan and that all-important health card)
Step I. Getting Your PR Card
We've already dealt with PR Cards in Chapter 33, so let's just review what we covered:
1. PR Cards for Outland applications (Family Class)
IRCC will mail you your Permanent Resident Card within a month or 2 after you arrive in Canada. You do not have to apply separately.
If you have not provided a mailing address in Canada, go here to IRCC's online tool for changes of address and provide your address in Canada within 180 days of becoming a permanent resident or your PR Card will be cancelled.

If your PR Card is cancelled because you forgot to provide IRCC with your address in Canada, you will then have to start a new application for a PR Card and pay the application fees.
2. PR Cards for Inland applications (Spouse or Common-law Partner in Canada Class)
Once your local IRCC office has done its checks and reviews:
Ensure any dependents are still eligible – medical exams and that their background checks haven't expired.
Verify that the Right of Permanent Residence fee has been paid.
The local office will issue the COPR and initiate the process for the Permanent Resident card which will then be mailed to you in a month or 2.
Go here to learn about renewing or applying for PR Cards.
Step II. Getting Your Health Card
You should always take out private medical insurance for at least 6 months and up to 1 year to cover the waiting period until you become eligible for your provincial or territorial healthcare plan.
Let's go through the 3 of Canada's main provinces to see their rules for health coverage eligibility – covered in detail here. These eligibility rules will generally include a waiting period which is why you should have private health insurance to cover that period.
Getting an Ontario Health Card
As a new permanent resident, you are eligible for a health card when you have been physically present in Ontario for at least 153 days out of the first 180 days of living in Ontario.
You have to fill out an application form and take the completed form and 3 of the following pieces of ID to a Service Ontario location:
Your original COPR or PR Card (you may not yet have your PR Card seeing you should apply for OHIP as soon as you are living in Ontario and are eligible) AND ONE OF:
Monthly mailed bank statements
Monthly mailed Utility Bills
Ontario Driver's License (you probably won't have this yet as we explain below)
Mortgage or Lease contract AND
Your Valid Passport (to confirm identity).
Your healthcare coverage under OHIP starts 3 months after OHIP approves your application – so please make sure you have private health insurance for at least 6 months and preferably up to 1 year.
Getting a BC (British Columbia) Health Card
Your first step (since 2018) to getting your provincial health card is to first obtain your BC Photo Services Card.
Go to an Insurance Corporation of BC driver licensing office and bring:

A primary piece of ID
A secondary piece of ID

Have your photo taken
Your next step is to enroll in BC's Medical Services Plan (MSP) as soon as you have your BC Photo Services Card from the first step.
Your BC healthcare coverage will star 3 months from your arrival in BC.
Again, you should have at least 6 months of private healthcare insurance to cover the gap and any possible delays you may occasionally face as a new Canadian.
Getting an Alberta Health Card
As a permanent resident living in Alberta, you are eligible as long as you spend at least 183 days (just over 6 months) of each year in the province.
You will need one of each of 3 types of documents to apply:
A proof of identity document – usually a valid passport is easiest for new residents of Canada.
A proof of residence in Alberta document – utility bills or bank statements mailed to your Alberta address.
A proof of Canadian residence document – usually your PR Card.
Download the application form, found here, and include the 3 types of documents listed just above and submit your application.
You should have private health insurance coverage to cover the waiting period until your receive your health card.
Step III. Driver's License
Finally, let's look at driver's licenses in Canada's 2 biggest English-speaking provinces – BC and Ontario.
Again, you should start the process of applying for a driver's license as soon as you arrive in Canada, because you may very well need to have a car for work or even commuting if you won't be living in a major urban centre. Go here for an in-depth look at obtaining driver's licenses in BC and Ontario.
Before you even come to Canada, you should obtain an International Driving Permit or IDP. Our driver's license article goes into detail on how to obtain one in countries like China, India, and the Philippines.
However, most provinces will only allow you to drive with your IDP as a permanent resident for a limited time under – 90 days in the case of BC, for example. So, apply for a driver's license as soon as possible!
The application process generally involves both a written and a practical test for which you should consider taking driving lessons – especially if you are unfamiliar with driving in winter conditions.
1. Getting a BC Driver's License
BC requires you to obtain what is called a Driving Record from your local authorities in your home country. You should obtain this if possible before leaving for Canada.
If you can't obtain a Driving Record, then obtain what is called a Letter of Experience.
Go to a driver licensing office to apply for a Class 5 Driving License if you have at least 2 years driving experience (this is why they need a Driving Record or Letter of Experience from local authorities in your home country).
If you do NOT have at least 2 years driving experience you will have to apply for a Class 7 Driving License.
At the driver licensing office, you will:
Book a road test
ake your written test (Go here to download your 2 instruction guides which you must study before taking your written test.)
Pay your fees.
2. Getting an Ontario Driver's License
In Ontario, you have 3 stages to obtain a full G class driver's license:
G-1 Beginners license has the following conditions:

A zero-blood alcohol level
All passengers must wear a seatbelt
No driving between midnight and 5 AM
Always have a fully licensed (G) driver with you in the vehicle
Drive for 12 months with your G-1 license until you can take your G-1 Road Test unless you have taken the government approved Driver Education Course in which case you can take G-1 Road Test after 8 months.

G-2 license has the following conditions:

Have zero-blood alcohol level
Have as many passengers as there are working seatbelts
Comply with restrictions for driving between midnight and 5 AM.
After driving for 12 months with a G-2 license you can take your G-2 Road Test after which you are awarded a full G Driver's license.

G driver's license – the normal, fully functional license you get at the end of the process.
 Full details are available in our article on obtaining a Canadian driver's license which you can read here.
Overwhelmed by that long application?
Wondering how to track your sponsorship application through the bureaucratic maze?
Get our help! We'll use our years of expertise to help you prepare thoroughly for the [documents name] process. Then we'll carefully review your documents before submitting them to the government so that you avoid frustrating delays in processing. CONNECT WITH IMMIGROUP'S SPONSORSHIP EXPERTS.