The Pros and Cons of Renouncing Your Permanent Residency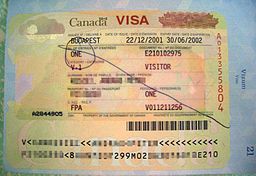 If your case is a routine one the process of giving up your residency can be a painless and smooth experience. However there is the possibility that the processing time can be long and drawn out if certain requirements are not met. In addition like with any major decision in your life you must consider the consequences that will surface.

Renouncing Canadian Residency – The Pros and Cons of Renouncing Your Permanent Residence
So you're finally fed up with Canada's weather. Or perhaps you are just plain homesick. Or you've been told greener pastures really do exist elsewhere. Places like Norway, Brazil and Germany certainly may stimulate your desire to relocate and begin a new life. You only live once so why not go for it all. Not so fast.  Leaving Canada for another country does come with a hitch.
You may also have to renounce your residency if you have lived outside of Canada for years and you want to travel back as a visitor. With the new Electronic Travel Authorization (eTA), permanent residents without PR Cards can no longer travel to Canada on their foreign passport.
If your case is a routine one the process of giving up your residency can be a painless and smooth experience. However there is the possibility that the processing time can be long and drawn out if certain requirements are not met. In addition like with any major decision in your life you must consider the consequences that will surface.
Note: If you're reading this because you're a Canadian citizen thinking about renouncing your residence for tax purposes, read this article instead.
So what is the first step in renouncing your PR?
You will want to review the eligibility requirements and possible dilemmas that could occur before getting too deep in your relocation plans. Here are the following ways you will initially qualify to begin the application process.
To be eligible to apply to renounce your Canadian Permanent Residency you must:
be a permanent resident of Canada;
be at least 18 years(if you are under 18 you must be represented by a legal guardian);
have citizenship or valid legal permanent resident status in another country.
After this initial check if you still feel you qualify, the next stage to tackle is the application. Determining the right paperwork to use can sometimes be daunting. However you will find this is actually the least intimidating part of the process. The Standard application to Renounce Canadian Residency is below for your study and review.
As was mentioned earlier choosing the right application is the easy part. However at this point in the process your attention to detail will save you time and money. Some of the common mistakes include but are not limited to:
not filling out the application completely (be sure to answer all of the questions);
not forwarding the required documentation (using the checklist will be helpful).
If you truly want to renounce your Canadian Residency you should do yourself a favor and carefully go through the online application guideline. This will ensure a good measure of thoroughness. You will also potentially avoid unnecessary delays.
Before getting to the final stage of submitting your request it would be advisable to note some of the consequences associated with renouncing your Canadian Residency.
The Consequences of Renouncing Your Canadian Residency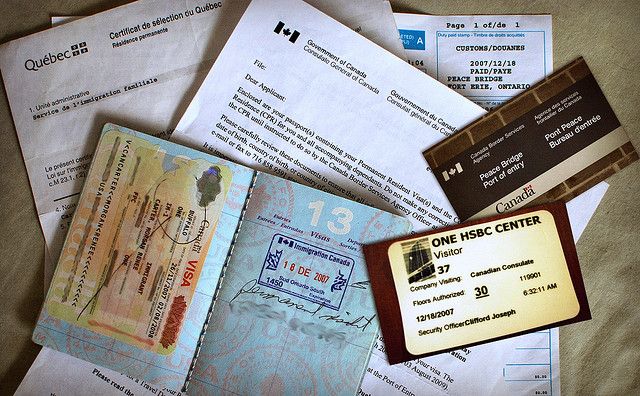 by Morgan / Flickr / CC BY 2.0
The first disadvantage you should consider is that you will automatically become a temporary resident (this status is only granted if you are still living in Canada at the time your status is changed). Your temporary status will only be valid for six months. Consequently to remain longer than this period you will need to apply to extend your stay as a visitor. The normal reoccurring fee is CAD$100.00. It's worth noting that if do not live in Canada at the time your application to renounce permanent residency is approved you will no longer have the right to travel or stay in Canada.
Another consideration in giving up your permanent residency in Canada is loss of the ability to sponsor. Have you initiated the application process to help family members obtain residency in Canada? By renouncing your permanent status you subsequently render any sponsorship proceedings as null and void. This could be devastating. Especially in the case where application fees have been paid and interviews by the Canadian Embassy have already been scheduled or conducted in behalf of your family members.
There are long-term financial and healthcare concerns to weigh. By renouncing your Canadian Residency you will lose access to social and healthcare services. These two issues should prompt you to make an honest assessment of your circumstances.
Ask yourself, how long will it take me to establish needed social services in the country l plan to live in? For example you may have children you wish to send to college.  Permanent residency status in Canada allows them to receive an education through the social system. Will relinquishing your permanent status in Canada endanger your child's future economic status?  Do you have the monetary resources to completely fund there education in another country?
What is your current health condition? Are you putting yourself or a family member in danger if you are unable to qualify for assistance with healthcare services in your new country? In many cases some will reason that their families have no need for health coverage due to no one having a chronic health condition that requires constant maintenance. Be reasonable and cautious! Time and unforeseen occurrences are always on the horizon and befall us all. Could a medical emergency that is cared for free in Canada now become a financial hardship and render you bankrupt in another country?
The final consequence is closely related to some of the points highlighted in the aforementioned paragraph. What if you decide you would like to return to Canada as a permanent resident? You must now complete the immigration process the same as any other foreigner wishing to live in the country with this status. This will involve lengthy waiting periods, interviews with immigration officers, and multiple trips to the Canadian Embassy. All of these factors have financial implications. Do you remember how hard it was to obtain permanent residency the initial time you applied? Are you willing to go through that process again?
In conclusion, think things through carefully! Remember should you have a change of heart during the waiting period you can always exercise your right to withdraw the application. If you are willing and ready to renounce your Canadian Residency follow instructions and make the process easy on yourself. We wish you the best and lots of success in obtaining a new status and fulfilling your desired destiny.
This article was commissioned by George Laczko.
What Will You Do?