Have you thought about immigrating to Europe? Solid stable economies with sophisticated cultural life and, just perhaps, a place you can carve out for yourself among the multilingual Euro-trash? You've met them backpacking in Peru and Thailand, or boozing in a pub in Sydney. They're so polite and cool and you'd like to check out life in their home countries. Maybe live and work like a local, right? Then, after a few years, come home stuffed with Euros, or even Swiss Francs, having enriched your cultural life and added a new language to impress others.
But before you dive in head first and start optimistically filling out that online visa application form, take a moment and consider what life might really be like in these six countries that range from the Arctic Circle to the Adriatic Sea. You just might be in for a little letdown, or at least the information will help steel your nerves before you book your flight. We used a few basic requirements for qualifying to our list of six: 
A Purchasing Power Parity per capita, or PPP per capita, measured in international dollars that is at least $20,000. This is to compare what gets produced per person between countries by adjusting for the cost of living. Switzerland, for example, is way more expensive than Slovenia in terms of rent and groceries etc. and this evens out those differences to basically compare what you can buy with your hard earned salary in each country. The international dollar, a theoretical currency, is a way of evening out the effects of inflation and currency fluctuations.
The absolute number of immigrants had to be at least 100,000 to eliminate statistical oddities like Andorra or Luxembourg, and it has to be at least 10% of the current population to ensure that others have in fact been able migrate to these countries in fairly significant numbers.
We used the slightly controversial World Health Organization healthcare rankings to give a sketch of what the health system might be like. WHO rankings seem to prioritize accessibility – Venezuela scores surprisingly high, and the USA ranks ridiculously low. But we're not health care specialists. So there.
We used OECD and EC economic projections to give numbers for projected GDP growth, unemployment rates, and inflation. All our six countries have reasonably good figures, some have very good economic prospects.
Finally, we surveyed what expat life is like in these countries, focusing on the complaints people have as well as temporary visa requirements to see what sort of bureaucratic and cultural challenges might await you in your potential new home. 
In no particular order then, here are 6 European (we didn't say EC because we know that Switzerland is not an official member although they do have bilateral agreements with the EU and adapt some but not all EU rules, to enable them to be a part of the free-trade area that the EU encompasses) nations that you may definitely not want to migrate to.
Sweden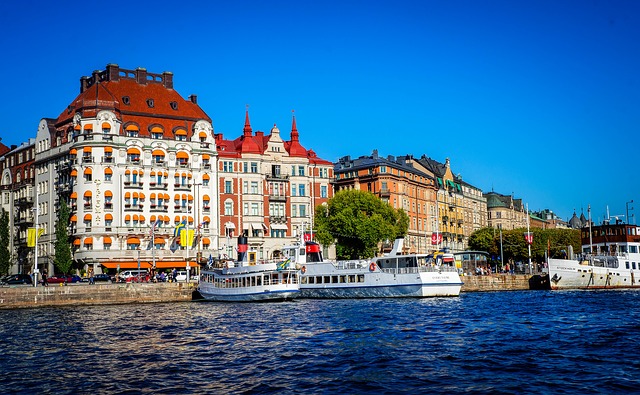 Stockholm [Public Domain]
Home to refugees from Somalia to Chile, this Nordic nation has a solid economy with an almost puritan financial and fiscal leadership. No Icelandic crises here, although they did have a banking crisis in the early '90s after years of Labour party spending and, guess what, a housing bubble. They enacted a rescue plan that was a model for the rescues in North America and Europe and boy are they proud of that fact. So don't be surprised if the world's fussiest nanny state lectures the general population on debts, house prices, interest rates and on and on. This is the country where boys are encouraged to pee sitting down, so as not to offend the better half of the population. Economic growth is projected around 2.8%, unemployment at 7.4%, and inflation is benign at 1.4%. Sweden has an impressive PPP per capita of 43,407 international dollars. Daycare and paid paternity leave are abundantly available, that's you we is talking to daddy, and there is a healthcare system that is almost free (there are some user fees) and ranked at a reasonable 23rd by WHO. And not only that, almost every Swede in existence speaks darn good English.
Thing is, you need to speak Swedish if you want to really succeed in the workplace, or even get into the workplace. And Swedes will keep talking English to you until you convince them you are reasonably fluent. Good luck. If you're a tech guy-programmer-bitcoin mining entrepreneur who needs cold weather, maybe you don't need Swedish. Thing is, there a lots of Swedes who already fit that bill. Swedish culture is unique and insular, and you might find yourself in the middle of a very dark winter, trying to understand the ice hockey commentators and feeling like a dirty beast for not recycling that one plastic cup that you forgot while your neighbours stared at you but you were late to work what the heck, and wishing that you had chosen somewhere else to live and work.
Spain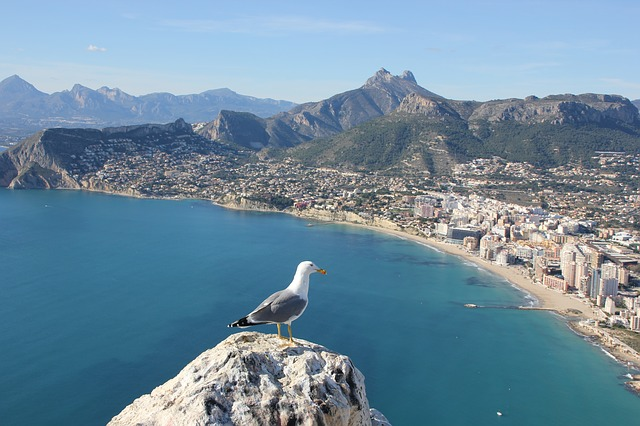 Alicante [Public Domain]
No dark winters, meteorologically speaking, but a recession after a property bubble burst and unemployment soared to Latin American levels, has meant that immigrants are now openly criticized by many in Spain. Many of them are in fact Latin Americans. Language and culture are similar in some, but not all ways, and they were able to find work easily during the property boom. There are 6,466,000 immigrants, or 13.8% of the population. In terms of healthcare, Spain is rated an impressive 7th according to WHO rankings.
So how is Spain's slow grind out of the depths of recession doing? With a PPP per capita of 31,942 international dollars, just behind New Zealand and Israel, they are not a poor country by any means, but are short a few jobs, let's say. GDP growth is projected at 1.5% and unemployment, hold on, is estimated to be at 24.4%. Projected inflation is at 0.5% and that's skirting deflation territory. And yes if you want to succeed you need to speak Castillian, as they say. Unless you choose Barcelona. But that's why you're in Spain isn´t it? History, culture, language, beaches, bars and restaurants. A steady job? No señor. 
Austria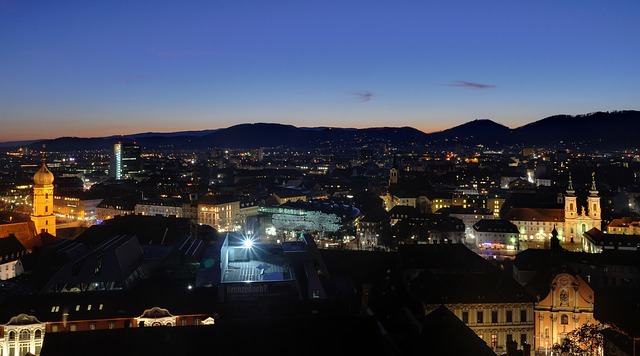 Graz [Public Domain]
Germany's neighbour has an impressive PPP per capita of 44,402 international dollars and a very stable economy, at the crossroads of an emerging Eastern Europe and the West. There are 1,333,000 immigrants or a surprisingly high 15.7% of the total population. GDP growth is projected at a nice 2.9%, and unemployment is projected to be at a very low 4.6% rate for a developed economy and member of the EU. Austria does well in WHO healthcare rankings coming in at 9th. They must be really need lots of foreign workers with such a booming economy, right?
Well, not really. There's a little Red-White-Red card, which sounds a touch scary, but it is essentially a points system, like Canada and Australia, to determine if you are eligible to enter the country on a work permit. You must have at least tertiary education and experience in an occupation deemed in-demand for you to acquire the 50 points needed to get a wilkomen. And yes, you need at least basic German and English helps as well. German language skills are "crucial for integration into the labour market." Go Deutsch or go home in other words.
Latvia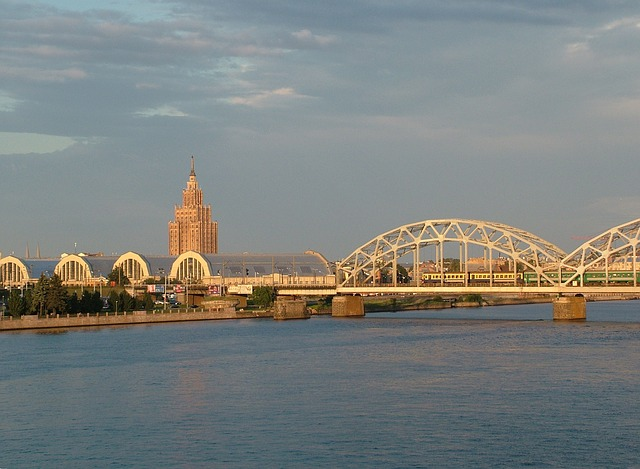 Riga [Public Domain]
This Baltic state has a PPP per capita of 22,832 international dollars, the poor kid on the block so to speak. They have 282,000 immigrants or 13.8% of the population, many of them Russian. And that's the problem. Unfortunately, Latvia has a healthcare system that WHO ranks at 105th. With GDP growth projections of 2.9%, unemployment somewhat high at 10.2% but nowhere near Spain's projections, and inflation at a near-perfect rate of 1.5%, Latvian's are instead angry over the years of Soviet occupation. The residual tension between native Latvians and ethnic Russians seems to simmer under the surface. One look at East Ukraine and the civil war going on there, and this is already a warning sign that you may not be welcomed as a foreigner. While it is doubtful that a conflict similar to the one between Russia and the Ukraine will erupt, it does not make for an immigrant's paradise.
You can, however, get a 5 year temporary residence permit which can then be renewed for a further 5 years. Investing in real estate? No? Investing in share capital? No? Company Manager? No? Investing in the subordinated capital of a credit institution? Huh? Sorry, you might find it tough to get that permit. So in a land of frustrated nationalists you better be bringing in cash to invest if you want in. And learning Latvian is hard they say. 
Slovenia
Kranj by Mihael Grmek / Wikimedia Commons / CC BY-SA 3.0
Where is it again? Oh yes, the northernmost republic of the former Yugoslavia. The one that separated quickly and with little bloodshed, unlike the rest of the Balkans. Nice weather, nice people, and a PPP per capita of 28,512, a step up from Latvia and only a little behind Mediterranean neighbours Spain. Well, in fact, they have a small coastline on the Adriatic but that's just a really big bay and you could sail to Spain in your yacht if you had one. Or you knew how to crew on a Russian billionaire's vessel. Surprisingly, they have 233,000 immigrants which amounts to 11.3% of the population. How many are refugees from the Balkan wars is uncertain. While a projected GDP growth rate of 1.2% is hardly spectacular, and the unemployment rate is only reasonable at 7.2%, inflation is projected at 0.9%, worryingly low. This is an economy stuck in second gear.
A temporary residence permit can be obtained, but your odds are better if you are a victim of human trafficking or illegal employment, or an alien who has a long stay visa. It seems Slovenia is trying hard to be a good progressive member of the EU, but getting a job is apparently not easy. They list their services for permits in English, Russian, French, and Spanish as well as a few Balkan languages. Their heart seems to be in the right place. Now they need a bigger wallet before living and working in the Adriatic country is feasible for most of us.
And don't even start on official languages, because the small, mountainous country has 3 official languages: Slovene as well as Italian and Hungarian. And yes, Serbo-Croatian is obviously spoken as well.
If you do get a job, just hope your Slovenian boss doesn't have to lay you off and you're forced to learn Hungarian, one of the world's trickiest languages. Someday Slovenia will be a great country to live and work in. We'll get back to you when it is.
Switzerland
Zurich by Davide Restivo / Wikimedia Commons / CC BY-SA 2.0
We finish our six European countries with one of the wealthiest in the world. PPP per capita is a whopping 53,977 international dollars in the mountainous retreat for glaciers and very wealthy people who really like everything to be just perfect. And the Swiss economy is never lousy, and occasionally near-perfect. A projected 2.5% growth rate, unemployment way down at 4.3%, and inflation actually a little too low at 0.3% Will deflation hit this Alpine piggy bank? Doubtful, the Swiss Central Bank could sell a little of their huge gold deposits and toss the cash from the mountain tops. Trickle-down economics at its best. Switzerland must like immigrants, they have 2,335,000 of them, or a whopping 28.9% of the population. And their healthcare system is ranked 20th which is not bad at all.
So why not take that flight to Zurich or Geneva or Basel, like right now?? A public transport system that runs like a finely tuned … Swiss Watch. Historic urban centres as clean as a Scandinavian village. Spectacular vistas. Skiing, and did you know it can get darn hot in summer down in the valleys? As in wealthy millionaires skinny dipping in their private pools.
Wait, wait! You see there's just one thing. It is really, really expensive. Salaries are high but so is the cost of living, and you have to be a highly skilled and experienced professional, in general, to get a job that allows you to enjoy the country. Or, you can be rich. Very rich. Their online visa application forms come in:
| | | | | |
| --- | --- | --- | --- | --- |
| English | Italian | Russian | Turkish | Indonesian |
| German | Arabic | Spanish | Albanian - wow they must really earn a lot with their crime syndicates |   |
| French | Chinese - simplified and traditional | Portuguese - likely the Brazilian dialect | Serbian |   |
Please note that the application forms are bilingual – for example German and English get grouped together in a very efficient Swiss shortcut – and go right to the point. They want yours and your employer's address and phone number. Or that other little number that is a few digits long. A nice thing to have when prices are outrageous, for groceries or eating out or rent and on and on.
An idea: work and live elsewhere, in a few places perhaps, and when you have a decade or two of solid earnings and a lot of savings, you can think about going Swiss. Until then, there are other countries that beckon with attractive labour markets and where buying a home is not just for the very rich.