You had to travel a long way, but you found that significant other you thought you might never find. You both fell in love thousands of km from your home in Canada and the wedding date is now set and you are in the midst of putting together a sponsorship application to enable your partner to come live with you in Canada, happily ever after. You've got a wedding to plan, a sponsorship application that has to be as perfect as, well, your wedding, and you're delirious and just on the edge of a small nervous breakdown. The last thing you need is to consider a prenuptial agreement. You found each other! What else matters?
The problem is, happily ever after is a relative thing; it may last a lifetime, it may last a decade or two. It may last a few years. You need to be practical and have an agreed arrangement in writing should things not work out. Here are 7 good reasons why you need to buckle down and sign that pre-nuptials agreement before you exchange vows, apply for spousal sponsorship, and board a flight back to Canada, or start on the wedding invitations if you are both already in Canada. 
7. Winter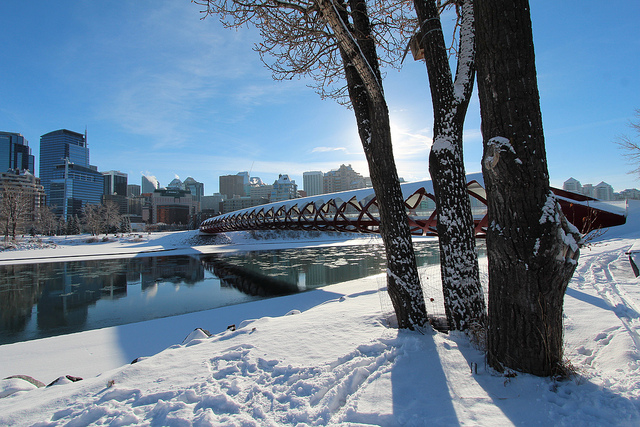 By Dave Bloggs / Flickr / CC BY 2.0
It is unlikely, though not impossible, that your spouse is currently living in a country with winters as harsh as Canada's. They may come from a cozy Siberian village in which case winter is a given for both of you. They may instead come from the Philippines, or Cuba, in which case they will have some adapting to do. In other words, a post card of Niagara Falls is romantic, but the reality of living in a northern climate is a different matter. Culture shock is a common reaction for recent immigrants, and some handle it better than others. Some adapt better than others, but your spouse may grow tired of snow and shovels and freezing rain and pine for their home country. This does not have to mean a separation, but it can end in separation, and if children are involved, it can be a messy heart-breaking affair, especially if you have no pre-nuptials agreement to help sort things out.
6. Family
Family by Bundesarchiv, Bild 183-1984-0807-017 / Grubitzsch (geb. Raphael), Waltraud / Wikimedia Commons / CC-BY-SA 3.0 DE
As in your partner's family. Differences in language and culture, especially as it applies to family values can become intractable and pull your spouse back towards his or her home country. One can sponsor family members, but this means you take on an additional burden, especially if they are aged. Note that only 5,000 applications to sponsor parents and grandparents will be accepted in 2015 by Citizenship and Immigration Canada, starting January 2nd. That's not an encouraging total, with 250,000 new permanent residents per year, and it in no way guarantees acceptance of any particular application, only that they will be accepted for review. This is an area that IRCC has been toughening the requirements on, apparently to contain medical and other costs associated with bringing older people to Canada. This can be a marriage breaker.
5. Children
Children by Pete / Wikimedia Commons / CC BY-SA 2.0
Should the marriage fail for whatever reason, if you have children who have been born in Canada, it makes working out any separation that much more difficult and painful. If your partner wants to take them back with him or her to their own country, this can be devastating and mean a complete loss of contact with them on your part. A pre-nuptial can't override a custody decision by a court but it help you clarify your needs should a divorce or separation take place when children are involved, especially from previous marriages, by providing a balance between a spouses commitments to her or his new partner and children from any previous marriage. Remember to also consider carefully the passport requirements for children travelling abroad, and to be careful about signing parental letters of consent, which allow a child to travel with only one spouse.
Call us at 1-866-760-2623 / (+1) 416-962-2623 or

[email protected]
4. Assets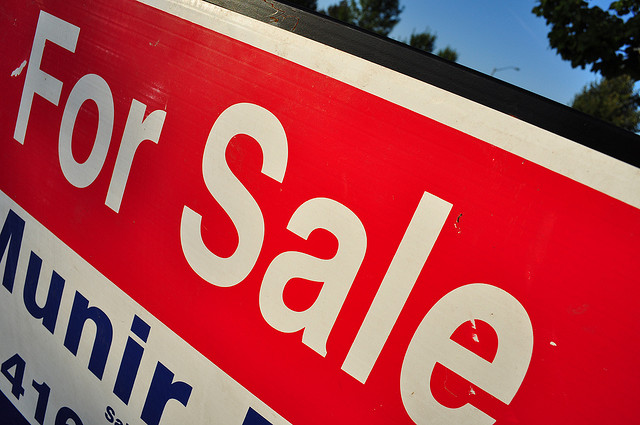 By Ian Muttoo / Flickr / CC BY-SA 2.0
From either perspective, whether the Canadian spouse's or the foreign spouse's, having a pre-nuptial agreement is vital for an orderly division of assets after any divorce. This is partially because at least one spouse will be less familiar with the divorce laws of Canada and the general approach to divorce, which may be a more taboo-ridden event in the foreign spouse's culture. A pre-nuptial will require an honest conversation about the assets owned by each spouse and should cover areas like debts as well as any assets either spouse may have, rather than having it come out after a lot of battling in court, should a divorce be necessary. An important part of ensuring a clean division of assets is to maintain your own separate bank accounts, aside from your personal checking account or any joint account, to ensure that any assets you own are not tainted by being placed "in contact" with shared assets.
3. Inland Sponsorship Backlogs
This may sound bleak, but if you are married to foreign spouse who already has temporary residence in Canada, the so-called 'inland' applications for spousal sponsorship can face longer backlogs. At its worst, in 2014, The Conservatives blamed previous Liberal administrations for cutting back immigration quotas while others blamed the Conservatives for supposedly prioritizing temporary foreign worker programs. The delays have gotten a lot better in the last 5 years but still, all those delays cause a strain on any relationship: the foreign spouse has no health care access, no work permit usually, and lives in a limbo of sorts until CIC processes his or her application. What happens if the marriage collapses right there and then? A pre-nuptial can help an orderly retreat from the shattered dream of sharing a life together in Canada.
2. You the Sponsor
Wedding Rings by Jeff Belmonte / Wikimedia Commons / CC BY 2.0
As CIC states on one of its webpages, if the relationship breaks down, you are still financially responsible for your ex-spouse for at least 3 years. That contract you signed as a sponsor still holds force and you may find your assets vulnerable if your ex-spouse, that you are still essentially sponsoring, claims additional support. A prenuptial can help keep some of your assets safe.
1. You the Student
Just Divorced by Jennifer Pahlka / Wikimedia Commons / CC BY-SA 2.0
If your sponsored spouse receives PR status and is thus able to work, and you are studying for a degree like medicine or law and using your savings to help contribute to some of the household expenses, your spouse can claim some of the value of the degree he or she contributed towards while you were a couple. You may find your earnings as a young, debt-laden doctor or lawyer being sequestered to meet payments to your sponsored ex-spouse. Keeping personal expenses, like tuition, separate and using a pre-nuptial can help avoid this unpleasant situation.
Call us at 1-866-760-2623 / (+1) 416-962-2623 or

[email protected]
Sponsorship Review
Immigroup will review your completed spousal sponsorship application for $550+HST. Immigroup will make sure you have not made any mistakes on your application or in gathering the documentation of your relationship. We will assess your sponsorship letter and give you peace of mind that you are submitting an application with a very good chance of success. Don't lose sleep at night worrying about whether you've done enough. Call us at 1-866-760-2623 for a review.
Additional Resources: Take your time and read some of the research articles about your Sponsorship topic: