Common Mistakes that could cause your Spousal Sponsorship Application to be returned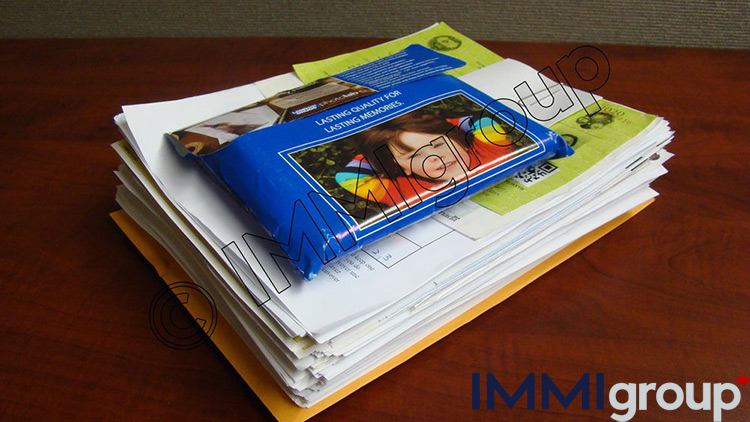 It's a fact that you can do any immigration application yourself and send it to IRCC (formerly CIC) – it is not required that you hire an immigration consultant or lawyer. But, there are many pitfalls to submitting your application on your own without even having a professional review it for mistakes which could cause unnecessary delays in processing.

Yes, you can do a Spousal Sponsorship (or any other application) without consulting anyone.
Yes, you may be the type of thorough, well-informed, detail-oriented person and a fast learner, who will get everything right and put together a well-presented application with all the necessary supporting documents.
Odds are, however, you won't.
You have experience and maybe expertise. In other areas. Not immigration law. You're busy with your work and family, like most of us around the globe. If you had the time and the energy, maybe you could put together a reasonably complete application package.
But you wisely choose to spend your limited time on other priorities, not necessarily on trying to learn Canadian immigration law.
Think about this.
Does an immigration lawyer – a trained expert – spend their time on an application of their own newly-wedded foreign spouse they wish to have join them in Canada? Or do even they, as busy professionals, get at least some help with that application?
Sometimes a review of your application is what you need.
Who can review a Sponsorship Application? Anyone can review but only licensed and regulated immigration practitioners can get paid to review.
Here at Immigroup we have experience immigration professionals waiting to help you with your Family Sponsorship Application Review.
So, yes you can put together your own application. But know that you will almost certainly make some mistakes, even a few painfully obvious ones.
Do you want to know what they are?
Let's find out and dig into some common mistakes on Spousal Sponsorship Applications. The ones you definitely want to avoid.
Mistake 1: Using the Wrong Version of an IRCC Application Form
IRCC updates its application forms all the time. Sometimes as often as every year as the changing immigration environment requires new information that they need to obtain from applicants. If you use an outdated version, especially if you use a version from several years ago, you may find your application returned to you by IRCC with the request that you use the latest version of that form.
Here's how to find out if you're using the most recent version of the form.
On the bottom left-hand corner of the pages of each form you'll find the IMM form number (for example, IMM 5663) plus the date which indicates if the form is the most recent.
The final step is cross-checking that date in the bottom left-hand corner against the date of the latest update of IMM forms at IRCC's webpage found here.
Here are some examples of forms you may need for a spousal sponsorship along with the date they were last updated.
| Application form number | Date last updated |
| --- | --- |
| IMM 0008 Generic Application form | June 2020 |
| IMM 1344 Application to Sponsor – Sponsorship Agreement & Undertaking | June 2019 |
| IMM 5406 Additional Family Information | August 2020 |
| IMM 5476 Use of a Representative | August 2020 |
| IMM 5532 Relationship Information & Sponsorship Evaluation | October 2020 |
| IMM 5589 Document Checklist – Sponsoring a Common-law Partner | June 2019 |
| IMM 5629 Document Checklist – Sponsoring a Conjugal Partner | June 2019 |
| IMM 5663 Sponsorship Undertaking & Settlement Plan | June 2019 |
| IMM 5669 Schedule A – Background & Declaration | June 2019 |
As you can see, the forms have all been updated recently and will continue to be updated. This is something you have to continually monitor to ensure you're using the most recent version of these application forms and any other IRCC application forms you may need to fill out.
Mistake 2: Answering Questions Incorrectly on the Application Forms
This is a frustratingly common mistake and is often the result of an applicant not understanding the meaning of key terms.
For example, a dependent refers to a specific relation within immediate family members as is explained here. It is not necessarily anyone who is financially dependent on you. Misunderstanding who is a dependent and listing the wrong people in an application when asked to list your dependents will cause delays and may very well require you to resubmit a revised application.
Here are some other examples of common misunderstandings:
You're not sure about the residency requirements for a permanent resident who wishes to sponsor a foreign spouse. You fear if you take a vacation longer than a couple of weeks you will risk being disqualified as a sponsor.
Nonsense.
As a permanent resident – in accordance with IRPA subsection A28 (2) – you are required to live at least 2 years (760 days) out of every 5-year period you live in Canada with the 5-year periods assessed on a rolling basis. So, if you take a 1-month or even longer vacation but still meet your residency obligations, you are perfectly eligible to sponsor your foreign spouse.
Each time you renew your PR Card, you are assessed on the previous 5-year period. As long as you have lived for at least 760 days in Canada during those previous 5 years, you're fine. Please note that this is a generous and flexible residency requirement and should be easy to meet even for PR status holders whose business and/or family affairs requires lots of travel abroad.
Immigroup can help you renew your PR card under regular or urgent processing. Please visit our PR Card page for more information.
You applied for an open work permit when applying for your permanent residency and had to give biometrics as part of the process. You're now sponsoring your spouse and biometrics are required. Do you have to give biometrics and pay the fee again?
Not necessarily.
According to IRCC guidelines, the validity of biometrics given for a permanent residency application are valid only for the duration of the application process. If you apply for a temporary resident permit while awaiting the result of your PR application, the validity of your biometrics will expire when your temporary resident document (work permit, study permit, visitor record, TRP, TRV) expires.
However, the IRCC guidelines also state that: biometrics provided in support of a permanent resident application are not valid in support of subsequent applications.
You want to know if you can staple your supporting documents together when completing your application.
No. Do not use staples. Use paper clips to keep your supporting documents organized.
You have no idea what "implied status" means and in fact you've never heard the term before even though you are being sponsored to come to Canada as a spouse.
This gets a little tricky.
When your temporary permit (a work or study permit, for example) is nearing its expiry date and you wish to extend it, you should apply to extend your period of authorized stay in Canada before the temporary permit expires. Then, between your application to extend your temporary permit and the eventual decision by immigration authorities to approve the extension, you have what is called implied status. This means you have the legal right to remain in Canada until a decision is reached.
As well, if your study or work permit expires before a decision is made on your application to extend it, you have the right to continue studying or working under the conditions granted in your original permit, in accordance with IRPR section 186(u) and section 189. Please note that if the decision reached is negative, your legal status ends and you have to depart Canada.
Mistake 3: Leaving Questions Blank on the Application Form
Never leave a question field blank. (That's the little box where you type in the answer.)  If the question doesn't apply to you, write N/A (not applicable).
If you leave a question blank, immigration authorities will request the missing information and generally return your application as incomplete. This often means delays of 3 months at the best of times. With the current COVID-19 pandemic, it could mean even longer delays.
How do you avoid this error?
Usually, it's the result of being busy collecting your supporting documents and filling out the rest of the application form. It's a multiple page form and it's dangerously easy to skip over a question without even realizing it. This arouses suspicions on the part of your IRCC case official that you might be hiding something. So to avoid this, the very least you should do is have someone else review your form to ensure you've filled in all the required questions.
Mistake 4: Misunderstanding Who the Sponsor is and Who the Applicant is
As in the case of getting wrong what a dependent is in IRCC's official jargon, people often mix up who is who with respect to Sponsors and Applicants.
This is basic and you have to get this right.
The Sponsor is the Canadian citizen or the Permanent Resident of Canada who is bringing a spouse, common-law partner, or conjugal partner (and perhaps their dependent children) to live in Canada with them.
The Applicant is the spouse, common-law partner, or conjugal partner who is being brought to Canada.
The Sponsor and the Applicant fill out separate and distinct application forms. Each is being assessed according to different criteria – although the relationship they share is also being evaluated.
The Sponsor is evaluated on their eligibility to be a sponsor and successfully support their sponsored spouse, common-law partner, or conjugal partner.
The Applicant is evaluated on their admissibility to Canada.
Both are assessed as being partners in a real and lasting relationship.
Mistake 5: Getting IRCC Jargon Wrong
Biometrics: It used to be called fingerprints but now that it's gone digital it's called biometrics and involves digital scanning of your fingerprints and a digital photo taken at what are called biometric collection points. (See mistake number 6 just below where we go into a little more detail)
Low Income Cut-Off (LICO): This is the minimum necessary income to support family members. It is proportional to the size of your Family Unit. Go here for a definition of when you as a sponsor are assessed according to LICO standards.
Departure Order/Exclusion Order/Deportation Order: These are the 3 types of Removal Orders issued by IRCC and CBSA (Canada Border Services Agency).

Departure Order – means you must leave Canada within 30 days after the order takes effect and inform the CBSA at your Port of Exit.
Exclusion Order – means you can NOT return to Canada for 1 year, unless you successfully apply for an Authorization to Return to Canada (ARC).
Deportation Order – means you are permanently banned from returning to Canada unless you successfully apply for an ARC.

Conjugal Partner: Someone who has been in a relationship with you for at least 1 year, is 18 years of age or older, lives outside Canada, and CANNOT live with you in your country of residence nor marry you because of legal or immigration reasons like:

Marital status
Sexual orientation
Persecution because of religious or social discrimination of some kind.

Dependent children must be children of you or your sponsored spouse who are:Go here to use the IRCC tool to find out if your child is a dependent. As noted above, please check to make sure any child you list as a dependent is in fact a dependent child according to IRCC's standards. Use the link!
If you list dependent children who are not dependents, you (or your spouse/partner if you are the applicant) may be required to earn an income that is out of your reach in order to qualify as a sponsor. Please use the link to make sure whether your children are dependent.

21 years or younger
Do not have a spouse or common-law partner.

Serious Criminality/Criminality: According to the Immigration and Refugee Protection Act (IRPA):

IRPA 36(1): a permanent resident or foreign national is inadmissible to Canada on the grounds of serious criminality if you:

Have been convicted in Canada of an offence with a maximum sentence of at least 10 years or with a minimum sentence of 6 months, OR
Have been convicted outside Canada of an offence that if committed in Canada would have a sentence of at least 10 years, OR
Have committed an act outside Canada that if committed in Canada would receive a sentence of at least 10 years.

IRPA 36(2): a foreign national is inadmissible on the grounds of criminality if you:

Have been convicted in Canada of an offence punishable by indictment or of two offences under any Act of Parliament that did not arise from a single occurrence, OR
Have been convicted outside Canada of an offence punishable by indictment or of two offences under any Act of Parliament that did not arise from a single occurrence, if the offence(s) had been committed in Canada, OR
Have committed an offence outside of Canada that is an offence in that place and would be an offence by Act of Parliament had it been committed in Canada, OR
Have committed, upon entering Canada, an offence under an Act of Parliament.
Immigroup can help you sleep well at night by having one of our professional licensed consultants or lawyers review your application before filing. Click here to start sponsoring your spouse.
Mistake 6: Incomplete or Inappropriate Supporting Documents
A supporting document for a sponsorship application is generally to help prove the authenticity of the sponsor's relationship to the applicant they are sponsoring.
There must be a reasonably sufficient number of documents to convince the IRCC of your relationship – especially when your relationship is common-law or conjugal. Obviously, a certified and translated copy of a marriage certificate for your legal spouse will mostly get the job done, but even here IRCC may require some more documentation as proof.
A marriage license, however, is not sufficient, as it just permission from the local government to get married, not proof of marriage.
This documentation usually includes the following:
Submit Photographs of the Couple Together
A Wedding Photograph with no guests may arouse suspicions. Make sure all your main guests – family and friends – are in those photographs.
Also, the back of the photos should have clear dates, location and names and how they are related to you.
There is no rule outlining how many photos you should be submitting but a good rule is you can't have too many, but you defiantly can have to few, sparking suspicion.
Here is Immigroup's recommendation:
Between 10 to 30 weeding photos (include as many family and friends as possible).
Between 10 to 30 photos outlining the courtship, all the way to the wedding. Include photos that have other friends and family in the photo with you. This shows a strong proof of the relationship.
Photos with only one person in it should be used sparingly.
Spousal Sponsorship Photo Dos and Don'ts
Example: ❌No People in the photo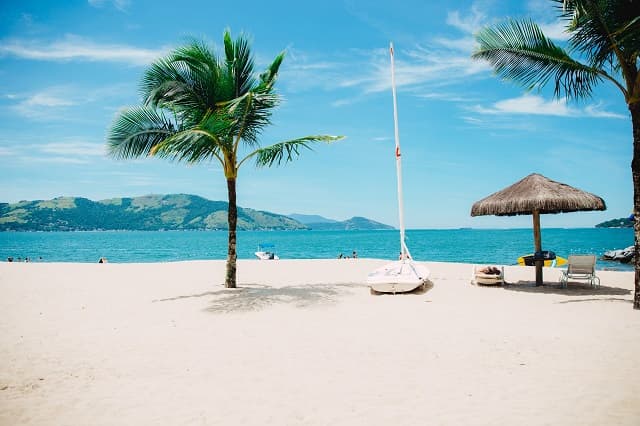 Incorrect: This photo has no value – missing you, your loved ones, and friends. This photo could have been taken 10 years ago.
Example: ❌Unclear who is in the photo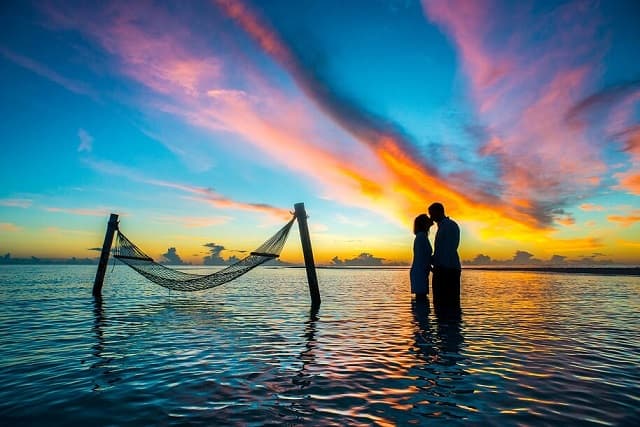 You cannot see who is in the photo. The immigration officer will not be convinced it is you and your loved one.
Example: ✔️Members of the wedding party
Yes, this is an exceptionally good photo. It shows members of the wedding party. Now make sure the back of the photo is clearly indicating who is in that photo (first, last name, date and place).
You should also include:
Greeting cards exchanged
Receipts for money sent from the Sponsor to the Applicant
Text messages, emails, and letters exchanged by the couple
Phone records of calls between the Sponsor and the Applicant
Flight itineraries and or invoices showing you traveling to see your spouse
Facebook status of the Sponsor and Applicant showing they are married
Letters from family and friends,
A letter about your relationship, called a Sponsorship letter. Read more about the spousal sponsorship letter here.
Remember, IRCC needs the information they are looking for in the documents you send them. Any document which does not clearly show names, dates, amounts, etc., a specific transaction or communication, or that states or shows the nature of the relationship, will have no value at all. It will be as if you didn't send any supporting documents.
Finally, please do not send inappropriate photos or videos to show your relationship is genuine.
Mistake 7: Misunderstanding your Biometric Requirements
As we explained above, biometrics are digital fingerprints and a digital passport-style photograph of your face. Canada switched to this system over the last couple of years and now biometrics are required for the following:
Visitor Visa applications
Work and Study Permit applications
Work and Study Permit Extensions
Permanent Residence applications (including spousal sponsorships)
Refugee or Asylum Status applications
Visitor Record applications (to extend your stay in Canada).
However, the following are exempt from giving biometrics:
Canadian Permanent Residents (with valid PR status that has not expired)
Citizenship (Canadian) Applicants
Passport (Canadian) Applicants
Visa-exempt nationals (like U.S. citizens for example) for visits only
Applicants younger than 14
Applicants older than 79 – Unless they are Asylum applicants
Diplomats or Official Visa holders
Heads of State and Heads of Government
U.S. Visa holders in transit through Canada
Refugee Claimants or Protected Persons who have already given biometrics and are applying for a work or study permit
Temporary Resident Applicants who have already provided biometrics in support of a Permanent Resident application which is still being processed.
This means that your sponsored spouse, common-law partner, or conjugal partner and any dependent children 14 years of age or older will have to give biometrics.
You the Sponsor – being either a Canadian citizen or Permanent Resident – do not have to give biometrics.
If, however, your sponsored spouse/partner gave biometrics to the IRCC within the last 10 years for another application (a visitor visa, study permit, or work permit are obvious examples) then they will not have to give biometrics. Please note that this exemption has been put in place due to COVID-19 restrictions and may change at some point in the future.
To be sure, go here and use this IRCC tool to find out if you need to give biometrics.
The Applicant (the spouse/partner being sponsored) pays for their biometrics when completing their application. They then receive a Biometric Instruction Letter (BIL) which will give them a list of biometric collection points (where you can go to give biometrics) from which they can choose.
There are 3 types of biometric collection points.
Designated Service Canada Offices (SCO): If you are already in Canada, you should book an appointment at a Service Canada Office. Then at your scheduled appointment you can make another appointment to give biometrics at a biometric collection point. Remember, there have been disruptions and biometric collection points have sometimes been temporarily closed due to COVID restrictions.
Application Support Centres (ASC) in the United States and its territories: Check here at the US websites to see if your ASC is open or shut due to COVID restrictions.
Visa Application Centres (VAC) worldwide aside from USA. Please go here for a list of biometric collection points and for further information.
Mistake 8: Medical Examination done by Non-Designated Doctor
You cannot have a medical exam done by a doctor who is not on an approved list by IRCC. If you do your medical exam will not be accepted.
IRCC has a list of designated doctors called Panel Physicians. A Medical Exam (if required) can only be done by a Panel Physician. Go here to find a list of panel physicians. Yes, it means you may very well have to travel to another city or sometimes even region or country to take an approved medical exam. Some panel physicians may be temporarily closed due to COVID.
Note: Your application will NOT be closed due to your inability to find an open panel physician office due to COVID restrictions. Remember, you can travel to another city or country and use another panel physician as long as they are on the list.
The cost of the medical exam must be paid by the Applicant and/or Sponsor.
Mistake 9: Submitting your Application under the Wrong Category
You have two options when submitting a sponsorship application:
Family Class: this is for sponsoring the following types of Applicants:

The person you want to sponsor lives outside of Canada, or
The person you want to sponsor lives with you in Canada but will not remain in Canada for the whole application process, or
You plan to appeal the process if your application is refused, or
You're sponsoring your conjugal partner or dependent child.

Spouse or Common-law partner in Canada Class: this is for the following situations:

Your partner lives with you in Canada,
Your partner has valid immigration status in Canada,
Your partner would like to apply for, and qualifies for, an Open Work Permit while the application is being processed.
Important: Please remember to specify the class (Family or Spouse or Common-law Partner in Canada) on the checklist that is printed out and is the covering page you submit with your application. If you forget to do this, your application may be delayed or even returned to you.
We are here to offer the services that will make you a client for life, not a one-time client! Just as importantly, we have been doing Sponsorship reviews and applications since 2004. We specialize in these types of applications.
Mistake 10: A weak and poorly written Spousal Sponsorship Letter
Even if you are legally married, and especially if you are in a common-law or conjugal relationship with the person you wish to sponsor, you must write an informative and convincing Spousal Sponsorship Letter. What you are doing is giving immigration officials an overview detailing the when's, where's, why's, and how's of your relationship, before they have to get into the nitty gritty of reviewing all your supporting documents.
It can be somewhat emotional – detailing why you chose this person to spend your life with – but it has to cover basic facts like when and where you met, when your relationship began and all the major events, trips etc. you have so far shared as a couple.
You have to convince them that your relationship is genuine, and a good Spousal Sponsorship Letter is a great way to pull together the key facts from the information scattered throughout your application.
Go here to read an article on how to write a good sponsorship letter.
You can also download a sponsorship letter example here.
Mistake 11: Applying for a Visitor Visa While You Wait for your Sponsorship Application to be Processed
IRCC defines dual intent as a situation when a foreign national applies for permanent residence (as in the case of spousal sponsorship) and also applies to enter Canada on a temporary basis as a visitor, student, or worker.
The concept is: what is your intent in both applications?
Will you comply with IRCC regulations and not come to Canada as a permanent resident if your sponsorship application is rejected?
Will you also comply with IRCC regulations and leave Canada when your temporary visa (visitor for example) expires and you either do not yet have a decision on your permanent residency or you have been rejected?
So, when deciding how or whether to also apply for a visitor visa, the key question is: will IRCC suspect you are using your visitor visa to come into Canada and remain after your visa expires and even if you are rejected as a sponsorship Applicant?
Here are some of the guidelines immigration officials look at:
Whether your sponsorship application has been approved
Whether your sponsorship application has received what is called stage-one approval
To what extent the Applicant has ties remaining to their home country
What are the Applicant's plans if their sponsorship (or visitor visa) application is refused?
Given these factors, it would generally be a better strategy to apply for a visitor visa after your sponsorship application has been submitted, especially after some time has passed and there have been no requests for further information/documentation (at least a couple of months to be safe) and has hopefully proceeded past state-one approval.
Mistake 12: When Can You Appeal and Should You? Inland versus Outland Applications
You may sometimes have the option of applying to sponsor your spouse/partner from within Canada (inland) or do it from outside Canada (your spouse/partner is outside Canada) or outland. The key factor to know is that inland sponsorship applications have no right of appeal.
Only a sponsorship application for an applicant who is outside Canada has a right of appeal. This is because in IRPA 63(1) you may only appeal refusals for Family Class sponsorships. As we show in 9. Submitting your Application Under the Wrong Category, if your spouse/partner is in Canada you must apply under the Spouse or Common-law Partner in Canada Class – not the Family Class.
So, if you applied under the Family Class and you choose to appeal a negative application result, legal fees may very well become a factor.
How much have you budgeted for any appeal? It will generally be in the thousands of dollars and costs can rise quickly, especially because these applications are enormous and complex and will require a professional with lots of experience.
Go here to read an article on inland vs outland sponsorship
Here is a photo of typical Immigoup Sponsorship Appeal: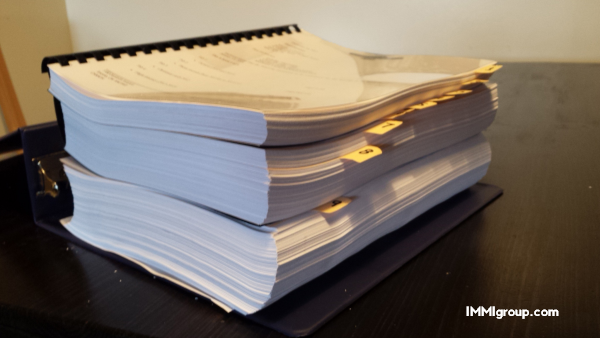 As well, the question of whether you have appealed before the IAD (Immigration Appeals Division) previously will be taken into account. If you have, have your previous appeals been successful?
Read our article on sponsorship appeals. It may help guide you in making the decision on whether to appeal or not.
Mistake 13: Are You Ready for the Interview?
Spousal Sponsorship applications are the most common target for IRCC officials to schedule interviews. Both Sponsor and Applicant have to accept that fact and not hide under your bedsheets hoping you don't get an email requesting an interview. You may very well get one and you should be prepared.
A few facts to keep in mind:
Interviews can take place inside Canada but also outside Canada.
You must attend the interview once you receive a letter requesting an interview. If you can't contact IRCC to reschedule the interview. You will need a valid reason for being unable to attend the interview. Send a letter (email) to the office that requested the interview or use an IRCC web form. Go here for more information on IRCC webforms.
If you do NOT inform IRCC before your interview date and fail to attend your application may be closed. That means starting all over again.
For a Spousal Sponsorship Application, the questions will mostly be to ensure that your marriage is genuine. The interviewing officer will be taking notes and they may form part of IRCC's file on your application. Make sure you prepare a little for this. Use the Spousal Sponsor Letter as a reference point and be consistent. Tiny errors may not matter but getting important facts wrong or remaining too quiet (for cultural reasons perhaps) may give the impression the Applicant or the Sponsor is trying to hide something, or that the relationship is not genuine.
Here at Immigoup we can help you prepare you for that interview. Please click here to start with your interview preparation.
Mistake 14: You Haven't Done Your Due Diligence
When you handle a sponsorship application yourself, you need to be sure you've covered all the bases and done your due diligence. A sponsorship application is an involved process and requires a lot of supporting documentation. Here's some questions you need to ask yourself:
How long did it take you to complete the application?
If it took you less than a week, you've done it wrong and will likely fail. It is next to impossible to gather all the necessary supporting documentation and carefully and accurately complete all the required forms in a week. It takes weeks and sometime even months, with lots of attention to detail and lots of patience.
When detailed instructions have to be read and something complex has to be solved or set up at home, are you the go-to person?
If you tend to get flustered and frustrated and impatient with tiny details, (like most of us) then the answer is no. You will need someone to review your application at the very least.
Do you enjoy reading? Can you read complex articles and absorb the details easily?
If yes, then maybe you can do most of the work by yourself. If you have the time.
Sponsoring someone to come live with you is wonderful, exciting, and stressful – all at the same time. You have to be able to compartmentalize your eagerness and your sense of being overwhelmed.
If it gets too much for you and you start wondering when the process will end, you're heading up the wrong path. Prepare and anticipate but react to unexpected delays and requirements (which there will always be) day to day on an even keel. It's simply part of the process.
The price of a review of a Sponsorship application in the immigration industry can be all over the place. We have seen prices as low as $150 all the way to $3000. The reality is price is just one important indicator, the second factor and the more important one, is the experience of your consultant.
First off, someone asking for $150 for a review will give you low quality work, so you are better off not wasting your time and money. Paying $150 for a review means you're not getting a good deal, rather only false hope and almost certain disappointment.
The other extreme of $3000, could be a good thing or a bad thing: In the legal industry when someone does not want to do something because, for example, they are too busy or even worse are apprehensive because they have lack of experience, instead of being honest they quote an extremely high price. This is a legal practitioner's way of telling you to get lost.
They do this because one in ten potential clients will actually say yes. I am assuming these clients must think, 'wow, they must be really good if they ask for such a high price!' Again, in most cases this is a trap you don't what to fall for.
There is the exception of the occasionally amazing legal perfectionist with 20 years of experience, the rock stars of our industry that do deserve this amount. But more likely you will end up paying a top fee for mediocre results.
If you would like Immigroup to check your sponsorship application and feel we have been honest in our information here in this article, give us a call at 1-866-760-2623