Marrying and Sponsoring a Belarusian
Located in Eastern Europe, East of Poland
The climate in Belarus is cold winters, cool and moist in the summer. It is a mix of continental and maritime climate. The country is generally flat with lots of marshland.
Marriage to a Belorussian Citizen
Every country has its own laws that apply to its citizens marrying a person from a different country. Getting married to a Belorussian citizen with the goal of eventually bringing them to Canada to live is a process with many steps. The Belorussian government imposes strict requirements on foreigners who marry Belorussians as an indirect way of discouraging Belorussians citizens from moving to other countries.
Foreigners must apply for official permission from the Belorussian government to marry a citizen of Belarus. You must demonstrate to Belorussian officials that they are not currently married to anyone else – either you have never been married or all divorces are finalized – that your identity is proven, and that you have never committed any crimes in Belarus. This is done by providing various documents including an Affidavit of Single Status to the Belorussian government either in Belarus or via a Belorussian embassy.
If you want to bring your Belorussian spouse or partner to live in Canada, you must then file a sponsorship application for them to become a permanent resident. If they would like to visit you in Canada while their application is in process, they must also apply for a visitor visa. For more information, please see our family sponsorship page and our visitor visa page.
Belarusian Marriage Basic Requirements
In order to marry a citizen of Belarus, you must demonstrate to the Belorussian government that you are eligible to do so. This includes:
Proof of country of birth
Proof of single status
Proof of age requirement
Couples engaged and planning to Belarus to get married need to follow the following instructions to obtain a visa that will allow them to enter Belarus:
Completed visa application
1 photo
Foreign travel document
At least 2 blank pages for visa valid for 90 days after expected date of departure
Confirmation of consular fee payment
Belarusian Marriage Ceremony
The marriage ceremony to a Belorussian citizen can legally take place in Belarus, Canada, or any other country as long as both parties have the necessary visas to enter this country legally. This marriage can then be recognized when applying for a permanent residence or a visitor visa for your Belorussian spouse. To learn more about ceremony customs, see below.
Family Members attending Belarusian Weddings
If your Belarusian spouse has dependent children, this does not affect the Belarusian Marriage document application.
If you have dependent children, they have no effect on the application to marry a Belorussian citizen.
How long is the Belorussian Marriage document valid?
The document is valid for 6 months from the date of issue. If you do not marry your Belarusian fiancé within 6 months of the issuance of the Belarusian Marriage document, you must apply again with new supporting documents.
List of Belarusian Consulates in Canada
Embassy of the Republic of Belarus
Typical Application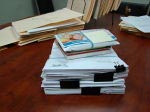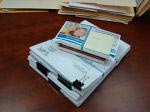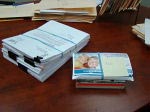 Calling Belarus
The country code is 375 so dial 011 – 375 – area code – local number
Area Codes:
| City | Code | City | Code | City | Code | City | Code |
| --- | --- | --- | --- | --- | --- | --- | --- |
| Baranovichi | 163 | Kalinkovichi | 2345 | Orsha | 216 | Smorgon | 1592 |
| Bereza | 1643 | Kobrin | 1642 | Osipovichi | 2235 | Soligorsk | 174 |
| Bobruysk | 225 | Lida | 154 | Pinsk | 165 | Svetlogorsk | 2342 |
| Borisov | 177 | Minsk | 17 | Polotsk | 214 | Vitebsk | 212 |
| Brest | 162 | Mogilev | 222 | Rechitsa | 2340 | Volkovysk | 1512 |
| Gomel | 232 | Molodechno | 176 | Rogachev | 2339 | Zhlobin | 2334 |
| Gorki | 2233 | Mozyr | 236 | Slonim | 1562 | Zhodino | 1775 |
| Grodno | 152 | Novogrudok | 1597 | Slutsk | 1795 | | |
Canadian Embassy in Poland
Canada does not have an embassy in Belarus but all consular services are handled in Poland.