Alberta Immigrant Nominee Program (AINP)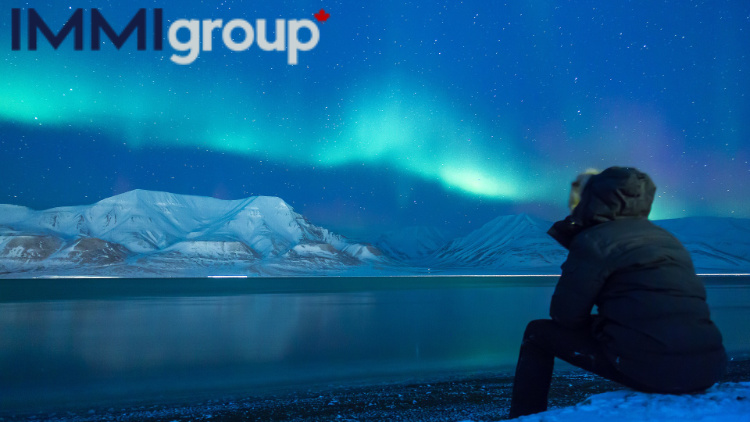 The Alberta Immigrant Nominee Program
The Alberta Immigrant Nominee Program is an immigration program that is designed for individuals who wish to settle and work in the province of Alberta. The Province selects candidates that will contribute to and strengthen the provincial economy.  If you are eligible for any of the categories the province of Alberta will nominate you and your family to become permanent residents of Canada.
Index
About the province of Alberta
Population: 4 million

Capital: Edmonton

Largest City: Calgary

Official Language: English

Time Zone: UCT -7 (Mountain)
General Information about Alberta
Alberta is located in western Canada and is bordered by the provinces of British Columbia to the west and Saskatchewan to the east, the Northwest Territories to the north, and the U.S. state of Montana to the south. Alberta is Canada's 4th most populated province. The Capital city of Alberta is Edmonton and the largest city is Calgary.
Industries in Alberta
The biggest industry in Alberta is oil and gas. Alberta is the largest producer of crude oil and natural gas in Canada. The development of Alberta's oil industry has created a wide variety of jobs and is a desired location for immigrant workers due to prevailing wages.
Alberta also is known for its large agriculture industry. The Province attracts thousands of seasonal agricultural workers every summer. Nearly half of Canada's beef comes from Alberta.
Climate of Alberta
Alberta has a dry continental climate with warm summers and cold winters. The province is open to cold arctic weather systems from the north, which often produce extremely cold conditions in winter. In the winter temperatures can reach -24° in northern Alberta and 0°C in southern Alberta. In the Summer temperatures reach up to 21°C in northern Alberta and 28°C in southern Alberta. Many of the industries work all year round, so workers are required to work in harsh weather conditions.
About the Provincial Nominee Program (AINP)
The Alberta Provincial Nominee Program is designed to support economic growth by attracting foreign workers to the province. Individuals nominated by the Province of Alberta, together with their spouse and dependent children, are eligible to apply for a permanent resident visa as a Provincial Nominee. Immigroup helps applicants wishing to live and work in the province under the following Provincial Nominee Programs:
Alberta Opportunity Stream
On June 14, 2018 the Alberta Opportunity Stream (AOS) replaced the following two immigration streams in Alberta's immigration program:
Employer-Driven Stream
Strategic Recruitment Stream
The AOS is a way for foreign nationals working in Alberta and foreign graduates who have attended an approved post-secondary institution in Alberta, to apply for Permanent Residence in Canada through the Alberta Immigrant Nominee Program.
Alberta Skilled Worker
The Skilled Worker Category is intended for skilled occupations for which formal education and / or specialized training is required. Applicants with a permanent, full-time employment offer with an employer in Alberta with the required education, work experience, and other criteria can apply for the Skilled Worker program. Applicants should also be able to qualify under the federal skilled worker program in order to apply for this immigration program.
Alberta Semi-Skilled Worker
The semi-skilled worker category is intended for semi-skilled occupations in which Alberta has a high demand for. It is important to keep in mind that not every semi-skilled occupation is available under the program. Only occupations that are in high demand in Alberta will be eligible under the program. Visit our semi-skilled worker page to see if your occupation is eligible.
Alberta International Graduate – CLOSED
This category is closed. Graduates of universities in Alberta can immigrate through the Alberta Opportunity Stream.
Alberta Compulsory and Optional Trades Program – Currently CLOSED
This program is for candidates who have a valid trade certificate from a recognized federal, provincial or territorial trade authority in Canada, in a compulsory or optional trade.
Please note:
A compulsory trade is a trade that requires mandatory certification (Red Seal). These jobs are usually trades are usually trade that require strict safety requirements. for example: an elevator technician, welder, crane operator. The law requires that compulsory trade persons must have certification.
An optional trade is a trade certification is optional and not mandatory; for example: a cook, baker, barber.
A Red Seal certificate is a certification standard which is recognized throughout Canada. This certificate shows that you are licenced and experienced in your trade.
Alberta Self-Employed Farmer
This category is for experienced farmers with proven management skills and the financial resources to buy and/or develop a working farm in Alberta.
PNP Draw Points Cut-Offs
Some of the PNP streams for the provinces of Ontario, Alberta and Manitoba use the same scoring system as Express Entry. Here are the cut-offs for 2021:
PNP Invitations