Yukon Immigration Provincial Nominee Program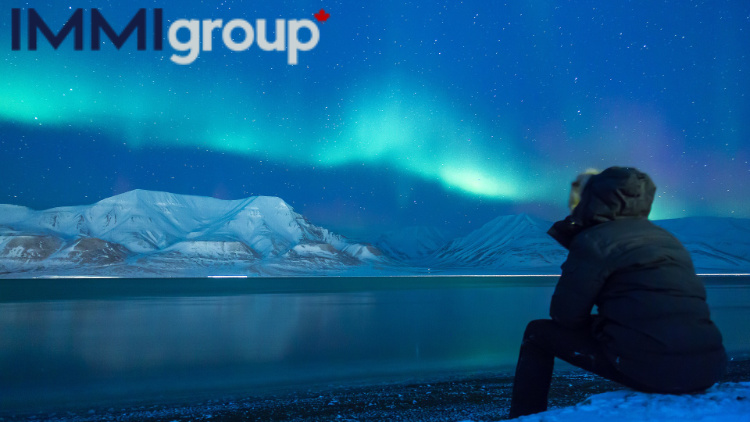 The Yukon Provincial Nominee Program
The Yukon Provincial Nominee Program is an immigration program operated on behalf of the Government of Yukon by the Ministry of Employment and Immigration in conjunction with Citizenship and Immigration Canada (CIC) to speed up the processing of an application for permanent residence.
If you are unsure whether you qualify for immigration to Canada under the Yukon Provincial Nominee Program, book a consultation with one of our qualified immigration consultants.
Index
About Yukon Territory
Population: 31,000
Land Mass: 483,000km2
Capital City: Whitehorse
Major Cities/Attractions: Whitehorse
Major Industries: Mining
Official Language: English
GDP Per Capital: $51,154
Interesting Fact: The term "Yukon" is an aboriginal word meaning "Great River". The territory is named after the Yukon River.
The Yukon Territory is located in the northwestern corner of Canada and borders the U.S. state of Alaska to the west. To the east is Canada's Northwest Territories and to the south, the Province of British Columbia. Yukon is the smallest of Canada's three territories and has a low population. It is also home to Canada's highest mountain, Mount Logan.
Industries in Yukon
Yukon's historical major industry has been mining (lead, zinc, silver, gold, asbestos and copper). The government sector is by far the biggest employer in the territory, directly employing approximately 5,000 out of a labour force of 12,500. Yukon also benifits from a growing tourism economy.
The Climate of Yukon
Northern Yukon has a artic climate and a humid continentel climate in the south.
Below is a table showing the average seasonal temperatures in Yukon by city/town.
| City/Town | Average temp °C July | Average temp °C January |
| --- | --- | --- |
| Whitehorse | 21/8 | -13/-23 |
| Dawson City | 23/8 | -23/-31 |
| Old Crow | 21/9 | -27/-36 |
About the Yukon Immigrant Nominee Program
This Program is designed to support the province's economic growth by attracting foreign workers. Individuals nominated by the Province of Yukon, together with their spouse and dependent children, are eligible to apply for a permanent resident visa as a Provincial Nominee. Immigroup helps applicants wishing to live and work in the province under the following Provincial Nominee Programs:
Yukon Skilled Worker Nominee Program
The Skilled Worker Program is designed to attract qualified individuals who can help alleviate the shortage of skilled workers in the province who cannot be found within the current territorial or national labour market. Applicants with a permanent, full-time employment offer from a local employer with the required education, work experience, and other criteria can apply for the Skilled Worker program.
Yukon Critical Impact Worker Stream
This category is for individuals who are currenlty working in Yukon or are overseas and wish to permanently settle in Yukon. To be eligible for this category you must have a full time job offer and you must complete a language proviciency exam.
Yukon Business/Entrepreneur Nominee Program
The Business Nominee Program operates under an agreement with the Government of Canada and allows the Government of the province to nominate for immigration to Canada those individuals with proven business skills who want to live in Yukon, and who want to own and operate a business and make a significant contribution to the community. Potential immigrants should be able to invest $150,000 into establishing or purchasing a business and have a net worth of $250,000. Applicants must submit a detailed business plan and prove they have the education and experience needed to run a business.
PNP Draw Points Cut-Offs
Some of the PNP streams for the provinces of Ontario, Alberta and Manitoba use the same scoring system as Express Entry. Here are the cut-offs for 2021:
PNP Invitations
British Columbia PNP Points Cut-Offs
British Columbia uses its own scoring system:
British Columbia PNP Notifiations
BC Entrepreneur PNP Points Cut-Offs
BC Entrepreneur PNP Notifications
Saskatchewan Immigrant Nominee Program Points Cut-Offs
Saskatchewan uses its own scoring system
Saskatchewan Immigrant Nominee Program Notifications
If you would like information about the Yukon Immigrant Nominee Program in these graphs, please comment below.