Best Way for New Immigrants to Save Money: Loyalty/Rewards Programs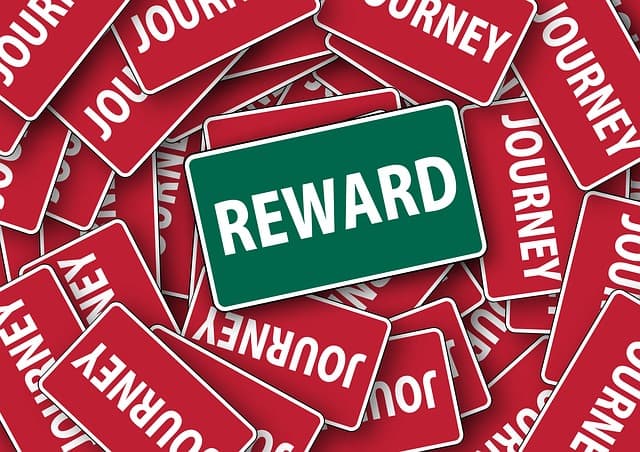 Will loyalty programs save you money? Should you sign up for one or more than one? Which one?

You're new to Canada and you're trying to make sense of all the loyalty programs out there. It's a dizzying array of offers that leave you a little overwhelmed. We've covered some of those options – credit cards associated with loyalty programs, for example – here at IMMIgroup. But as you sit there staring at the screen trying to decide which ones you should subscribe to; you may find yourself thinking:
Aren't you lucky to have scammed a rewards program – or loyalty program as they say in the biz – that gives you points and discounts? Isn't it a steal of a deal? Don't you have to be careful to make sure you deserve such a beneficial plan?
The answer is: not really!
Companies in Canada and most advanced economies, in fact, are desperate to have you become a loyal customer. Why is that? Because loyal customers add to their bottom line. According to Bain Advisors (an extremely successful investment group based in the USA) if a company can increase customer retention by only 5%, they can boost profits by anywhere from 25% to even up to around 90%!
In other words, your loyalty is gold to almost any company that cares about doing business and making a profit! It's such a competitive global market that differentiating yourself as a company and a brand is increasingly difficult. So rather than put all their bets on some crazed guerilla marketing campaign, companies started realizing a few decades ago that rewards programs were the way to go. That means only one thing:
It's a buyer's market as far as loyalty programs go.
But, but, but! You have to do your homework. And that depends in large part on your personal situation. So, let's have a look at what types of loyalty programs might be more convenient for different groups of new Canadians. In the blog we linked to above, we've already reviewed some of the credit cards associated with various loyalty programs, but now it's time to get into the nuts and bolts of what the loyalty programs themselves offer and how you should take advantage of their features.
Air Miles/Aeroplan for the frequently flying new Canadian
Do you have to fly back on occasion to your home country? Are you likely to want to have relatives – like parents and/or grandparents – visit you in Canada? And most importantly, are you yourself a frequent flyer for perhaps job or other reasons?
Let's see how to get the most out of the two main air-rewards plans.
Aeroplan
With Aeroplan you earn points for flights you take using what's called an Aeroplan Collector Card, and you earn points on purchases at participating stores with affiliated credit cards. With Aeroplan credit cards the rule of thumb is 1 mile of air travel per $1 spent at participating businesses. But using some cards like the TD Aeroplan Visa Infinite card can earn you more than a mile per dollar spent at select locations. But where you fly can also determine what your Aeroplan points are worth, so check on your planned destination to see how many points you'll need. Long-haul flights within Canada are generally good value for your Aeroplan miles while flights to Asia are a reasonable value for your Aeroplan miles but not quite as good a bargain. Still, redeeming your Aeroplan miles to get a discount on a flight to Delhi or Mumbai is always a good deal. Remember that you have to redeem your Aeroplan miles at least once a year to remain active and eligible. Finally, points cannot be used retroactively. You must redeem your points at the time of purchase. And remember a "mile" is not an actual mile of air travel.
Air miles
With Air Miles credit cards, it all depends where you shop. The value is often less than Aeroplan – it costs you more in purchases to get an air mile in other words- but there are more participating businesses. Hotels have the cheapest air miles ($5 spent at a participating hotel chain gets you 1 air mile) while the standard amount you have to spend to be rewarded with 1 air mile is around $20 to $30. As well, flying to locations like Winnipeg or Calgary will get nearly twice the points compared to other destinations, especially those in Europe. Mid West destinations in the U.S. like Kansas City or Minneapolis will also get your more points than average. With Air Miles you have 24 months to use them which is double the amount of time compared to Aeroplan. Unfortunately, like Aeroplan, your air miles must be redeemed at the time of purchase. Once again, a "mile" is not an actual mile of air travel.
Marriot Bonvoy for the Permanent Resident Business Traveller
Have you heard of Marriot hotels? How about Starwood Hotels with everything from Sheraton to St. Regis to Le Meridien? The Ritz Carlton anybody? Well, the following three loyalty programs were recently combined into one:
Marriot Rewards
Starwood Preferred Guests
Ritz-Carlton Rewards.
This globe-spanning loyalty program gives you access to over 7,000 hotels around the globe. That means you can find a hotel pretty much in any reasonably sized city anywhere on the planet, and one in which you can earn rewards points. You get 5 points per dollar spent at any hotel in the Marriot brand which includes several well-known international hotel chains. And you get a welcome bonus of 50,000 points that can be redeemed for up to 3 free nights at select hotels within the brand. Nice!
You can redeem your points at Marriot's website or at any Marriot International hotel for any product or service that you can charge to a hotel room which is another appealing feature. You can also redeem your points towards gift cards, vacation packages. or what's called Marriot Bonvoy Moments which are basically backstage, or VIP passes to sporting and entertainment events.
You can also transfer your points to an air miles program like Aeroplan for example.
If your job requires a lot of travelling, this loyalty program is a must. Especially if you can bring your spouse along on some of the trips. Why's that? Well, if your spouse also signs up then you can pool your points when you redeem them.
Remember to keep your account active, because an inactive account will have its accumulated points cancelled after 24 months of no activity.
Canadian Tire Triangle for the Hockey Parent From Overseas with a Car
But of course, you have a car if you're a hockey parent! You think you can take the city bus to your kid's early morning practice with a duffel bag full of equipment and a pair of skates over your shoulder? So why sports and cars? Well, Canadian Tire is one of Canada's unique shopping experiences combining sports, home and hardware appliances, and automotive supplies of all sorts under one big roof. If you're living in Canada and raising a family, odds are you will shop at Canadian Tire. Most likely on a fairly regular basis.
And Canadian Tire has a wonderful history when it comes to loyalty points. Way back in 1958, they came up with the idea of their own currency. Yes, it looks like Monopoly money, but it's actually a points program that you use to get discounts on goods purchased at Canadian Tire. Nowadays, it's an online points program that still is centered around the concept of Canadian Tire Money.
What you have to understand is the range of products you can buy with Canadian Tire Money, or points if you will, is limited to places like Canadian Tire and Sport Chek as well as Atmosphere and Mark's/L'Equiper. But if you have to regularly spend on your car and on your kid's hockey equipment, that's still a good deal.
One of the top-ranked Canadian-Tire affiliated credit cards is the Triangle World Elite Mastercard, but it has a minimum annual income requirement of $80,000 or almost $7,000 a month. That's out of reach of most Canadians, especially new Canadians getting their feet wet in a new job market, but there are cheaper Triangle Credit Cards available so not to worry.
Scotiabank SCENE Visa Card – for Bohemian Film Buffs Just Off the Plane
To finish up, we have a rather urban and arty loyalty program for people who love going to the movies. It's a partnership between Cineplex – Canada's major theatre chain – and Scotiabank. You redeem your points purchasing movie tickets at Cineplex theatres and at the concession stands there. But you can also use your points at eateries like:
Swiss Chalet,
Montana's,
East-Side Mario's,
Bier Market, and
Rec Room.
It's a better bet than just using the SCENE card because with the Scotiabank SCENE card you can use purchases outside of Cineplex theatres to gain points, albeit at a lower rate. And if you use the online Cineplex Store as a streaming service you get bonus points for any movie you order at that site. So, you can stay at home, dress in pajamas, and watch your favorite films while earning additional bonus points.
Remember while your SCENE points do not expire as a general rule, if your Scotiabank SCENE Visa Card goes unused for 2 consecutive years, they will expire. And of course, you have to keep your card in good standing by paying your balances. Take care of the card and you take care of your points.
Finally, you also get 2,500 bonus points for your first $500 in everyday purchases with your card over the first three months. And there's no annual fee!
As you can see there's a wide range of loyalty programs that go beyond just getting discounts on your flights. Figure out what priorities you have as far as spending goes and there's a loyalty program (usually several from which to choose) waiting for you when you arrive in Canada. That's not a bad welcome!