Buy Your Passport, Buy Your Citizenship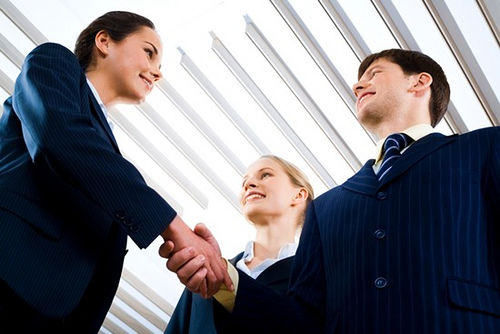 Last Updated on October 1, 2022 by Allard John Keeley
People often see immigration to Canada and other parts of the world as a way of pursuing new opportunities, obtaining valuable experience or simply being with their loved ones. Some governments have taken to selling visas and citizenship as a way of doing business. Let's look at what that costs are in different countries around the world.

Buy Your Passport, Buy Your Citizenship
People often see immigration to Canada and other parts of the world as a way of pursuing new opportunities, obtaining valuable experience or simply being with their loved ones.
The passport people hold also determines how many visa-free doors are open to them. That's especially useful for businessmen who need to travel globally on frequent business trips. For example, a British passport holder can travel to 173 countries without a visa, compared to just 52 for Indian citizens or 44 for Chinese ones. Considering there are about 190 countries in the world, that's about one quarter of them. It's understandable then, why an Indian or a Chinese citizen would want a passport that gives them more traveling privileges.
Thus, some governments have taken to selling visas and passports as a way of doing business. Let's look at what that costs are in different countries around the world.
CANADA
A Canadian passport is among the most attractive options out there, as holding one opens the doors to 170 countries.
One way to obtain permanent Canadian residence is by starting your own business. There are minimum amounts you need to invest which vary by province. It can be as low as $250,000 (Yukon) or as high аs $850,000 (British Columbia). Each province has some additional requirements with which you need to get acquainted.
UNITED STATES
The United States is undoubtedly one of the most sought-after destinations for immigrants. Thus, the US government imposes strict restrictions on immigration. Not the case if you invest $500,000 to create 10 jobs in a rural region (or $1,000,000 in a new business). This way you obtain the so-called EB-5 visa which, according to the Immigration Act of 1990, gives you permanent residency rights – a direct pathway to citizenship.
A maximum of 10,000 visas per year can be granted through that program and this number has never been reached so far. But recent interest from Chinese investors might be changing the picture and predictions for next year foresee reaching the cap. In fact, this brought the emergence of EB-5 regional centers which help investors interested in that option. And, naturally, reports of scams, trying to attract investors' money, have also seen an increase.
SAINT KITTS AND NEVIS
While not everyone is so vocal about making money off immigrants, this is simply not the case for the two-island nation of Saint Kitts and Nevis. Located in the West Indies, Saint Kitts and Nevis has a population of about 51,300 people whose main source of income is exporting sugarcane.
But since growing sugarcane was not enough to keep the economy running, the government has found another form of doing business and they are as open about it as can be: by investing $250,000 in the Sugar Industry Diversification Foundation, or purchasing real estate for no less than $400,000, you can become a citizеn of Saint Kitts and Nevis. And you don't even have to set foot in the country!
Why would you need such a passport, you wonder?
Well, as an ex-colony of Britain, the small nations enjoy pretty liberal traveling privileges – its citizens can freely travel to Canada and all over Europe. Oh, and there's the small matter of no personal income tax.
UNITED KINGDOM
The UK is a pretty attractive destination, not only for its high living standards. Having a British passport opens visa-free doors to more countries than any other nation's passport.
Usually applying for citizenship is a difficult process and you need a substantial reason to apply. But if you're rich, it's a lot easier. There are two ways to do it.
The Tier 1 Investor Visa Programme will grant you permanent residence if you invest £1,000,000 in a UK-based business or enterprise. No need to create jobs, have any business expertise whatsoever. For that kind of money you don't even have to know English.
The second option is relatively cheaper. The Tier 1 Entrepreneur Visa Programme will cost you only £200,000 but this time you need to know English and prove that you can support yourself while living in the UK.
BULGARIA
While possible, citizenship by investment in the European Union is not always a straightforward process. But Bulgaria, a small country in Eastern Europe, begs to differ. Up until last year, you had to invest close to 2 million euros in a Bulgarian company that offers 50 job openings.
In an effort to spur investment, this year the requirement was decreased to just 250,000 euros and 10 jobs. While the country is not a member of the eurozone and its citizens still experience work restrictions in certain countries, Bulgarians can travel freely across Europe or to a total of 150 countries worldwide. Plus, it's only a matter of time before the restrictions lift and Bulgaria joints the Schengen area. After which the price will probably go up again, so get your bargain now!
CHINA
China has pretty stringent requirements about granting citizenship to foreigners. And who could blame them with a population of 1,350,000,000? To get Chinese citizenship, you either have to have Chinese relatives, have settled in China or prove that you have good reasons to stay there as a permanent resident. And, perhaps most importantly, you must be ready to renounce your current citizenship because apparently China doesn't like to be second best.
But in case you have anywhere between $500,000 and $2,000,000 to spare, you will find that many of the barriers don't apply to you anymore. Why you would want to be a citizen of a country that censors Google is beyond me, but it's good to know you have that option. Oh, wait, Google may actually very soon end web censorship there. So maybe you want to move there after all.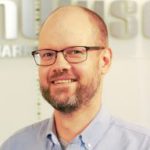 Riley Haas has been a leading expert since 2011 on immigration matters, with hundreds of publications online. Published author of three books about political philosophy, the Beatles and the Toronto Maple Leafs, respectively. BA from Bishop's University, MA from McMaster University. You follow Riley on Substack https://rileyhaas.substack.com.