Criminal Rehabilitation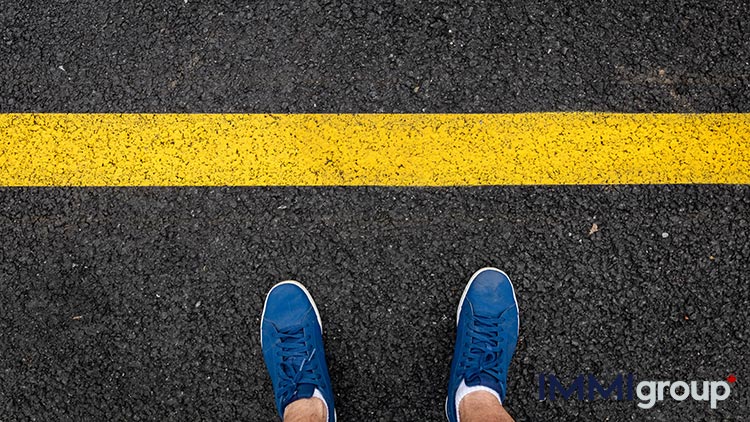 If you are criminally inadmissible to Canada, there are several ways to overcome this inadmissibility. This page covers everything you need to know about criminal inadmissibility to Canada and how to overcome it.
Index
About Criminal Inadmissibility
To determine inadmissibility, foreign laws and convictions are equated to Canadian laws as if the crime(s) had occurred in Canada.
Any person who wants to enter Canada as a visitor, worker, student, or permanent resident will be considered inadmissible if they:
Were convicted of an offence in Canada;
Were convicted of an offence outside Canada that is considered a crime within Canada;
Committed an act that would be considered criminal in Canada but were not caught, charged, or convicted.
For charges that were:
Withdrawn, or
Dismissed, or
Absolutely or Conditionally Discharged,
if the offence occurred in Canada, you are not inadmissible. If the offence occurred outside Canada, you may be inadmissible.
If a Pardon was granted or your record was suspended under the Criminal Records Act and the offence occurred in Canada you are not criminally inadmissible. If the offence occurred outside Canada, you may be criminally inadmissible.
Applying for rehabilitation for crimes committed outside of Canada
Rehabilitation means that the authorities decide you have led a stable lifestyle and are unlikely to commit any further crimes. The specifics of any rehabilitation depend on the severity of the crime, the nature and length of the punishment, and whether it was committed abroad or in Canada.
To be eligible for rehabilitation for a crime committed outside of Canada you must:
Committed a crime outside of Canada and 5 years must have passed since you committed that act, OR
Been convicted of a crime outside of Canada, and 5 years have passed since the end of whatever sentence was imposed.
If there was a period of parole after completion of the sentence, then 5 years must have passed since the end of the parole period.
How to Calculate the 5 Year Waiting Period:
| Sentence | Date Eligible to Apply for Rehab    |
| --- | --- |
| Suspended Sentence | 5 years from date of sentencing |
| Suspended Sentence with fine | 5 years from date last payment of fine was made |
| Imprisonment without parole | 5 years from last date of imprisonment |
| Imprisonment and parole | 5 years from completion of parole |
| Probation | 5 years from completion of probation |
| Prohibition from Driving | 5 years from end of prohibition |
Deemed rehabilitation for crimes committed outside of Canada
Deemed rehabilitation means that if a sufficient period of time (normally 10 years) has elapsed since you committed the crime or finished the sentence and any parole period, you are automatically considered rehabilitated. Of course, this means that you have not committed any new crimes since the original one.
If the crime you committed would be punished in Canada by a maximum sentence of less than 10 years, then you are deemed rehabilitated 10 years after the date you committed the crime.
If the crime you were sentenced for would be punished in Canada by a maximum sentence of less than 10 years, then you are deemed rehabilitated 10 years after completion of the sentence imposed.
If the crime you committed and/or were sentenced for would be punished in Canada by a maximum sentence of more than 10 years, then deemed rehabilitation is not applicable, seeing that 10 years would have passed before your sentence is completed, after which you would have to wait another 5 years before applying for rehabilitation.
If you were convicted of 2 or more offenses that, if committed in Canada, would be considered summary conviction offenses, then you are deemed rehabilitated 5 years after the sentences imposed were served or to be served.
A summary conviction is a criminal act that can be proceeded with "summarily" that is, without right to a lengthy trial by jury. They normally involve less serious offences that are punishable by fines and/or shorter jail terms (generally 6 months or less).
Go here to see a list of summary conviction offences in Canada.
Overcoming criminal inadmissibility for crimes committed in Canada
If your criminal conviction was in Canada, you must seek what is called a record suspension (which used to be called a pardon) from the Parole Board of Canada (PBC). To be considered for a record suspension by the PBC, a specified period of time must have passed from the end of the sentence that was imposed.
To request a Record Suspension Application Guide, contact:
Parole Board of Canada
Clemency and Record Suspension Division
410 Laurier Avenue West
Ottawa, Ontario
K1A 0R1
1-800-874-2652 (Canada & U.S. callers only)
[email protected]
https://www.canada.ca/en/parole-board.html
After you receive a record suspension, you should make several copies and:
Send a copy to the Canadian visa office that serves your overseas home or a Citizenship and Immigration Centre if you are in Canada, and
Bring a copy of your record suspension with you when you travel to Canada
Please note that if you had 2 or more summary convictions in Canada you may no longer be inadmissible (in other words you may be admissible and able to enter Canada) if the following holds true:
At least 5 years have passed since you served any and all sentences
You have had no further convictions.
Overcoming criminal inadmissibility for crimes committed inside Canada and abroad
In this case you require both a pardon and an approval of rehabilitation. Please note that you must first obtain your record of suspension (pardon) before you can make your request for rehabilitation.
If your conviction in Canada was a summary conviction and you have only 1 summary conviction, then you can apply for rehabilitation before you receive your record suspension. However, you must provide evidence that you have applied for a record suspension before you apply for rehabilitation.
What you have to show in order to be deemed to have undergone rehabilitation
Essentially, you have to convince immigration authorities (and the PCB if applicable) that you are not at risk of offending again. In other words, it is unlikely you will become involved in any new criminal activity in order for you to undergo individual rehabilitation (as opposed to deemed rehabilitation which is automatic if the conditions as describe above hold).
You will usually need evidence of the following to show to immigration authorities:
That you have a stable lifestyle
That you have a permanent residence where you can be reached
That you have employment and are therefore not financially unstable
That you can provide letters of reference that attest to your good character thus showing you are unlikely to commit any new crimes.
Coming to Canada without approval of rehabilitation
If 5 years have not passed since the end of your sentence and/or parole, but you must travel to Canada you can attempt to do so by applying for a Temporary Resident Permit (TRP) at the following places:
Applying for a TRP at a visa application office abroad
If you use this option, you should fill out the Application for Criminal Rehabilitation form (IMM 1444) but be sure to tick the "For Information only" box. The visa office will either:
Recommend you not travel to Canada, or
Allow you to apply for a Temporary Resident Permit (TRP).
Applying for a TRP at a Port of Entry (a land border crossing, a marine border crossing, or an airport)
Again, you will have to fill out from IMM 1444 and tick the "For information only" box. They will assess your situation and within generally an hour or two:
Advise you that you cannot enter Canada and ask you to return to your country of departure, or
Take enforcement action which includes, arrest, detention and/or removal
Advise you that you can apply for a TRP to enter Canada.
As we have mentioned before at IMMIgroup, this is a high-risk strategy and generally not advisable.
Applying for Criminal Rehabilitation
You need to submit the following to apply for criminal rehab:
Where to Submit Your Criminal Rehabilitation Application
Send the application package to the nearest visa application office if you are overseas.
If you are in Canada, you should send it to the Canada Immigration Centre responsible for the immigration application of which your rehabilitation is a part of. Go here for a list of addresses.
Approval or Refusal of Criminal Rehabilitation Application
When your application is received, an officer will determine if you are eligible to apply. If you are, he or she will make a recommendation for approval or refusal of the application (although this recommendation will not always be followed) and forward it to the manager of the local office who can make the final decision. For applications with very serious offences, the Minister of Immigration, Refugees and Citizenship may make the final decision on your application. You will be advised in writing whether the application has been approved or refused.
Some of the factors that influence whether the application is approved or refused are:
The number of criminal offences on your record;
The seriousness of each offence;
Your explanation of the offences;
Your behavior since you committed the offence;
Why you are not likely to re-offend;
Your present circumstances;
Support you receive from your community;
Why you believe you are rehabilitated.
Criminal Rehabilitation Processing Time
Applications for Criminal Rehabilitation take an average of 18 months to process. If you need to enter Canada sooner, you should apply for a Temporary Resident Permit.
Basic Requirements for Proving Criminal Rehabilitation
You must provide:
Proof that 5 years have elapsed since completion of your sentence;
(photocopy) ID page of your passport;
(US Citizens only) copy of your US birth certificate and US driver's license if you do not have a passport;
(photocopy) court judgement against you;
(photocopy) laws you were charged under;
(photocopy) documents related to sentencing such as parole, probation, court records, etc;
(original) criminal clearance;
(if you have lived in the US) original state clearance and FBI clearance;
(original) if you were a juvenile offender, documents pertaining to this.
Cost of Criminal Rehabilitation
Your processing fees are as follows. They are NOT refundable regardless of the decision made with your application.
Paying the Government Fees
                                          Criminal Rehabilitation Fees
Fees
Can $
US $
Inadmissible on the grounds of criminality
$200
$155
Inadmissible on the grounds of serious criminality
$1,000
$770
To pay the fees you will need:
A valid email address,
Access to a printer so you can print the receipt (very important!)
A valid credit card or Canadian debit card.
Go here and follow the online instructions.
Once you have made your online payment remember to print at least 2 copies of the receipt.
Attach one copy of the receipt to your application
Keep the other copy for your records
MAKE SURE YOU PRINT COPIES OF THE RECEIPT BEFORE EXITING THIS PAGE. YOU WILL NOT BE ABLE TO DO SO AT A LATER TIME.
Some Canadian visa offices abroad allow different payment methods. Go here to find your visa office and see what ways you can pay your fees at that office. Select the country/territory of your visa office abroad and then select "inadmissibility" from the types of applications. Finally, click on "get payment instructions" to obtain payment instructions
Of course, if you hire Immigroup to help you with your criminal rehab application, we take care of all of this for you.
Immigroup's Legal Fees
If you do not know where you stand, whether you are eligible to enter Canada, or how to proceed contact us for assistance.