Easy Immigration to in Canada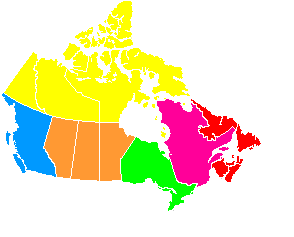 Are you wondering what the easiest province to immigrate to in Canada in 2021 is? Keep reading.

Easy Province to Immigrate to 2021
Top PNP programs for students, entrepreneurs and health professionals
Some provinces in Canada make it a lot easier to immigrate
Are you wondering what the easiest province to immigrate to in Canada in 2021 is? Keep reading.
While it is true that applying to immigrate to any province in Canada involves fairly detailed things like gathering supporting documentation and improving skills like your language skills and post-secondary credentials, some provinces are a little more welcoming than others.
Why is that?
Over almost the last 20 years, Canada has managed to avoid major economic downturns that it had previously suffered at various points in the past – like the early '80s or the early '90s. Why? What changed?
People like you. That's what changed.
Hard-working, skilled immigrants have been the life-blood of the Canadian economy and politicians from Vancouver Island to the Bay of Fundy have come to realize that. Having said that, some provinces are just now really starting to open up to immigration having seen how it will boost their economy and give their societies a shot in the arm. And it's these relative late-comers to the party that are where some of your best opportunities may indeed lie.
That doesn't mean that for the right candidates, there aren't excellent opportunities in provinces like BC or Ontario. It just means you might find the supply/demand equation a little more in your favour in some of the other provinces.
Let's do a deep dive into Canada's Provincial Nominee Programs (PNPs we call them) and see what we can come up with as we break through the surface data and submerge ourselves in the world of provincial immigration programs.
Best Provincial Nominee Programs for Internatioal Students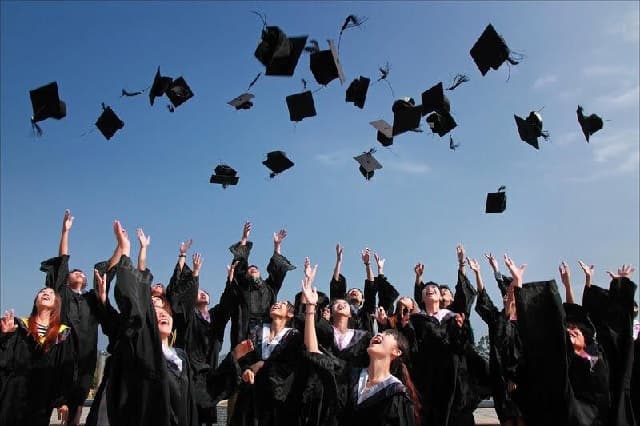 [photo credit]
While most provincial and/or territorial PNPs are similar, the trick is to find those differences between one program – or "stream" in the case of most International Student PNP programs – and see which province offers the most flexibility and thus opportunity.
1. BC PNP International Graduate Stream
Like Ontario, BC has world-class universities, like UBC, as well as top-notch schools that range from the University of Victoria to a number of Community Colleges with a more vocational approach.
Like Ontario, you don't have to have attended a BC post-secondary institution to qualify. It can be any Designated Learning Institute (DLI – an approved post-secondary institution) in Canada.
However, a key difference between BC and Ontario's International Student PNPs, is that BC gives you more time from the date you graduate:
You have 3 years from the date you received your degree, diploma, or certificate with BC's PNP.
In Ontario, you have 2 years from the date you graduate.
As any recent graduate knows, those first few years out of school are key in finding and getting onto that career path. The extra year BC gives you means you'll have more time to build connections and gain experience in the provincial job market. That generally means more points in your profile and a better chance of receiving that prized Invitation to Apply.
Finally, there's also the BC PNP International Post-Graduate category for graduates from a BC-based DLI who have a Master's or PhD in natural, applied, or health sciences.
You don't need a job offer.
You have to demonstrate an intent to live and work in BC.
Clearly this category is for a much more limited range of candidates.
2. Nova Scotia Immigration – International Graduate Entrepreneur Stream
This stream is a case of getting in on the ground floor. While its scope might be more limited than BC PNP's program, by being new and not nearly as well known, it may offer opportunity with less competition than you clearly face as a recent graduate in places like Vancouver or Toronto.
The catch is that – as the title suggests – it's geared to graduates who are buying or starting their own business in the province of Nova Scotia.
It also is limited to those with post-secondary completed studies at a Nova Scotia DLI.
These are the other eligibility requirements:
Your degree or diploma from your Nova Scotia DLI is at least 2 years long.
You already have at least 1 year of continuous, active management of your own Nova Scotia business (which you started or bought). You must own a minimum 33.33 % of the business.
You scored at least 7 CLB on your Official Language test (IELTS, CELPIP, or TEF & TFC for French).
You have completed your online Expression of Interest (EOI) with Nova Scotia Immigration.
You intend to permanently live and manage your business in Nova Scotia.
Here's the interesting part of this stream. Looking at the points totals and the number of ITAs issued over the past few years, two things are clear. (NS Immigration has a points assessment system similar to Express Entry's Selection factors.)
The number of ITAs is low because few people are aware of this stream. From around 1 per month they rose to 5 per month later in 2020 and will continue increasing as word gets out.
The total scores of candidates who received the ITA are all over the map and sometimes are relatively low and more than achievable.
Consider the following: Taking the acceptable minimum on each of this stream's 6 selection factors we get:
| Selection Factor | Minimum points |
| --- | --- |
| Language ability (CLB 7 minimum score required) | 20 |
| Education (2-year diploma minimum level required) | 12 |
| Work experience (in addition to owning a business – minimum 3 years) | 0 |
| Adaptability (partner's language/study/work history in Nova Scotia) | 0 |
| Age (here we took the 21-30 age group as it's the most likely) | 10 |
| NS economic priorities (export-oriented, outside Halifax, existing bus.) | 5 |
| Total points | 47 |
Now, here's a list of the scores of candidates who received an ITA over the last few years under this stream:
| Draw dates | Number of Invitations | Score of lowest-ranked candidates receiving ITAs |
| --- | --- | --- |
| Dec 22, 2016 | 1 | 56 |
| March 8, 2017 | 2 | 52 |
| June 13, 2017 | 1 | 81 |
| Oct 10, 2017 | 1 | 57 |
| Nov 15, 2017 | 2 | 52 |
| Feb 20, 2018 | 2 | 47 |
| March 27, 2018 | 1 | 67 |
| May 21, 2018 | 2 | 60 |
| June 21, 2018 | 1 | 64 |
| Aug 7, 2018 | 1 | 47 |
| Sep 20, 2018 | 1 | 47 |
| Nov 14, 2018 | 1 | 68 |
| Jan 7, 2019 | 1 | 54 |
| Jun 24, 2019 | 1 | 74 |
| Sep 6, 2019 | 1 | 54 |
| Feb 5, 2020 | 1 | 67 |
| Sep 24 2020 | 5 | 49 |
In other words, even with a barely eligible score in the high 40s, you have a pretty good chance of getting an ITA (invitation to apply) and setting up your business in Nova Scotia. Remember, Halifax is a growing regional hub with clearly the widest range of economic opportunities (aside from energy which is centered in Newfoundland & Labrador) in the Maritimes. Tech, media studios, and finance as well as tourism and resources – Halifax and Nova Scotia have them.
3. Ontario Immigrant Nominee Program Employer Job Offer: International Student stream
As we pointed out above, this is similar to BC PNP's student streams with a few key differences – principally that you only have 2 years (as opposed to 3 years with BC PNP) from you the date you complete your program of studies to apply for the stream.
One interesting component of OINP's program is that you can do part of your studies abroad (less than half) while living and studying abroad. For those affected by travel restrictions due to COVID-19 lockdowns, this feature is helpful. For example, if you did less than half of your studying online abroad because you couldn't come to Canada, you can still be eligible.
Honourable Mention: Alberta Immigrant Nominee Program: International Graduate Entrepreneur Immigration stream
This program is quite similar to Nova Scotia's program and requires you start up a business or buy an existing business in Alberta with minimum 34 % ownership. The requirements are:
Have completed a 2-year or more degree or diploma from an Alberta DLI;
Have a PGWP for at least 2 years before you submit your EOI;
Have a language test (IELTS or CELPIP, for example) with a CLB level 7 minimum score;
Buy or establish a business in Alberta with minimum 34% ownership;
Have at least 6 months work experience – can be managing your business or similar activities that are classified as "equivalencies".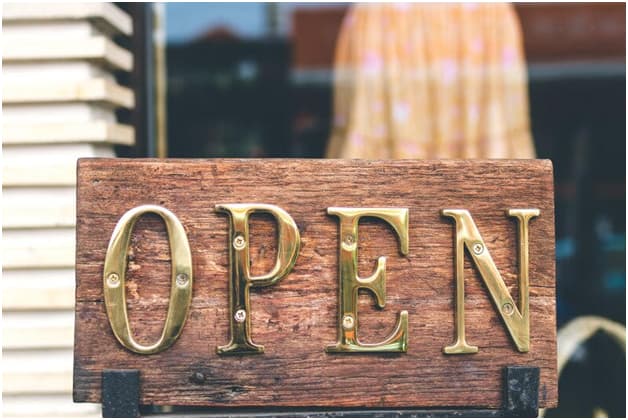 Best Business Owner PNPs
As you have seen, some of the international student PNP streams have an entrepreneurial component but if you're a business owner who has no interest in studying in Canada and has never attended a post-secondary school in Canada, then you need a program tailored to your needs. Let's see what
Canada's provinces have to offer to business owners interested in immigrating and setting up a business.
1. Nova Scotia Entrepreneur stream
As you'll see, the business/entrepreneur streams have a lot of the same features so it's a case of looking at any key differences as well as considering another key factor – access to markets for your new or recently-bought business.
Nova Scotia's entrepreneur stream features are as follows:
| Category | Specific requirements |
| --- | --- |
| Net Worth | CAD$600,000 |
| Minimum Investment | CAD$150,000 |
| Years experience actively managing or owning a business | 3 years |
| Official language ability – minimum level | CLB 5 |
| Age – minimum | 21 years |
What makes Nova Scotia's entrepreneur stream so attractive are several features:
A reasonable minimum required minimum investment of CAD$150,000
A strategic location that puts you on the doorstep of USA's Northeast; from Maine to New York these thriving economies are a relatively short sail or flight for any transport cargo.
As well, given Canada's ties to the EU and the UK are strengthening steadily year after year, Halifax is a gateway port for European trading partners – both by ship and by air:

✔ For example, ask any Nova Scotia real estate agent or tourist business owner how many wealthy Germans have bought vacation homes in the province over the last couple of decades. And that's only the start. Halifax is already a regional hub and will only grow in that role as it becomes a key distribution point for the North American economy.
So, while Nova Scotia itself might not have the economic clout of an Ontario or BC (or Quebec), its key location means that any business owner with a little imagination can see plenty of opportunity. And things like housing affordability and quality of life are merely the icing on the cake.
2. BC PNP Entrepreneur Immigration – Regional Pilot program
The numbers in this program are quite attractive as you'll see below, but some of the other requirements had us rank this as number two seeing you will be at the mercy of communities in the interior of BC who will decide if your type of business is appropriate for their town. In other words, local government officials will set the standards for what type of business they want rather than letting you decide.
Let's look at the numbers first:
| Category | Specific Requirements |
| --- | --- |
| Net Worth | CAD$300,000 |
| Minimum Investment | CAD$100,000 |
| Years of experience actively owning a business | 3 years |
| Years of experience actively managing a business | 4 years |
| Years of experience combined | 1 year owning 2 years managing |
| Ownership percentage minimum level required | 51% |
| Location of business | In a participating community that will select your proposal |
| Official language ability | CLB 4 |
| Registration Scores – selection factors that assess your business | 200 minimum score |
| Registration Fee | CAD$300 |
| Application Fee | CAD$3,500 |
As you can see, your business application is treated almost like a skilled worker uploading a profile to Express Entry and getting a score under Express Entry's CRS system. More hoops to leap through. Less flexibility of choice for you as a businessperson.
Having said that, the minimum investment level and net worth requirements are low, which are attractive. You will also need to make an exploratory visit something you probably should be doing regardless of which provincial business immigration program you're interested in.
But there a lot of requirements for setting up shop somewhere that might be deep in the interior of BC. BC is an enormous province which means your new business could end up somewhere a long way from major markets – even those markets located within BC itself.
3. Newfoundland & Labrador Immigration, Skills, & Labour – International Entrepreneur category
The numbers are quite good for Newfoundland's business program but, given your location, your business will likely have to be in an area like energy or tourism or perhaps a digital business. Let's look at the requirements.
| Feature | Specific Requirements |
| --- | --- |
| Net Worth | CAD$600,000 |
| Minimum Investment | CAD$200,000 |
| Years of experience owning or managing a business | 2 years |
| Official language ability | CLB 5 |
| Age | 21 – 59 years of age |
While Newfoundland's location means good shipping routes to the UK and Ireland and Northern EU countries, it isn't nearly as strategically located as Halifax. As well, the provincial economy has diversified beyond shipping for decades now but is still a relatively small local market. There are indeed business opportunities and a unique quality of life that you will experience on The Rock as it is affectionately known, but it's not quite enough to place higher than third.
Runner-up: Ontario OINP Entrepreneur stream
It's crowded, bustling, and expensive and there are opportunities everywhere. Which is why some of the more talented people from around the globe are already there competing fiercely for every new customer. If you can afford to settle here (especially in the GTA where house prices are astronomical) and feel your business can survive the competition, jump right in and see if you can earn an ITA. We just feel that it's time to look elsewhere in Canada for business opportunities.
Here are the numbers.
| Category | Specific Requirements |
| --- | --- |
| Net Worth – GTA location | CAD$800,000 |
| Net Worth – located outside GTA in Ontario | CAD$400,000 |
| Net Worth – all of ON but in info & communication tech or digital communication sectors | CAD$400,000 |
| Minimum Investment – GTA location | CAD$600,000 |
| Minimum investment – located outside GTA in Ontario | CAD$200,000 |
| Minimum investment – all of ON but in info/communication/digital communication sectors | CAD$200,000 |
| Years of experience owning or managing a business | 2 years during last 5 years |
| Official language ability | CLB 5 |
| Age | 21 – 59 years of age |
Best PNP for Health Professionals
We only have two entries in this category because many provincial/territorial colleges of physicians are very restrictive about allowing foreign-trained healthcare professionals work and live in their province or territory. This might be short-sighted given Canada is facing a wave of baby boomers who are starting to retire and will require lots of healthcare services over the next decade or two.
So, if you're a physician looking to move to Canada, while some provinces make it hard for you to immigrate, there are two provinces that are looking for doctors. Let's see which ones they are.
1. BC PNP Skills Immigration – Healthcare professional
BC, as we've mentioned before at IMMIgroup, has a highly ranked provincial health system. Remember, although the federal government sets the guidelines and helps with funding, it's the provinces and territories which own and operate the public healthcare systems in Canada. And BC has managed to rank highly in world healthcare rankings over the last few years.
Here are the essentials of their program. This program is for:
Physicians
Nurses
Specialists
Allied Health Professionals
To assist them to live and work in BC.
The eligibility requirements are:
Have a full-time job offer or the support of one of BC's Public Health Authorities
Be a professional in one of the qualifying healthcare occupations listed
Be qualified to exercise your profession in BC
Have at least 2 years qualified work experience in your profession
Be able to support yourself (settlement funds) and your family
Be eligible to immigrate to Canada (not be inadmissible)
Have NOC B, A, or O skills
Have a wage offer in line with provincial standards
Have an eligible employer in BC.
Guess what, Nova Scotia actually has two streams for physicians. Let's look at each in turn.
Nova Scotia Labour Market Priorities for Physicians stream
This stream was set up to help the Nova Scotia Health Authority (NSHA) and the Izaak Walton Killam Heath Centre (IWK) hire qualified foreign physicians to live and work in Nova Scotia to fill hiring gaps because Canadian citizens or PR residents are unable or unwilling to move to Nova Scotia.
This stream receives priority processing – usually 6 months processing time (compared to up to 24 month for the Physician stream mentioned below).
The eligibility requirements are as follows:
Must be one of the following healthcare professionals:

Family practitioner or general physician (NOC 3112)
Specialist physician (NOC 3111).

Must have a signed Approved Opportunities letter which is:

On an official NHSA or IWK letterhead
Signed and dated by someone at NHSA or IWK authorized to hire physicians
Signed and dated by the applicant
Shows eligibility for licensure with College of Physicians and Surgeons of NS
Shows the applicant is eligible for privileges and credentials with NHSA and IWK
Nova Scotia Physician stream
Please note that the eligibility requirements are exactly the same as the above stream. The application process is similar as well.
The difference is that the Priorities stream detailed above has a much shorter processing time (around 6 months) while this stream has a processing time of around 18 to 24 months.
So, if Nova Scotia Immigration marks you as a priority then they will place you in the Priorities stream above. If not, you'll still have a good chance but will have to be a little more patient.
Best Overall PNP toImmigrate to Canada
It's time to add up our individual rankings and come up with the best overall province in terms of how easy they are to immigrate to – that is, how flexible and accessible these specific immigration programs are. And what opportunities they present for a newcomer with skills and ambition.
And the winner is …
The economy is diverse, the geography and climate are wonderful, the healthcare system is world-class, and it has a large number of sizable, thriving communities of new Canadians.
What's the catch? It can be a very expensive province to live in, especially for things like housing in the lower mainland and on lower Vancouver Island.
As we said at the beginning, it's past time to start looking for newer opportunities within Canada's provinces and territories and Nova Scotia fits the bill perfectly.
A strategic location near the NE USA and a regional gateway to the EU.
A wonderful family-friendly quality of life where summers are mild and the ocean is at your doorstep.
A surprisingly diverse economy centered around Halifax, with opportunities in a number of areas.
And a province that's actually looking for qualified doctors to help build for the future care of its residents.
And finally, housing that is actually affordable. This is a place that cannot be overlooked by anyone wishing to move to Canada.
When it comes to immigration to Canada, you can't leave Ontario off of any list. Yes, Toronto is crowded and competitive. Yet Toronto is a wealth-creating hub where many jobs are. Yes, housing is truly expensive in Toronto.
Yet there are a number of mid-sized cities in the province where housing is cheaper and opportunities abound, like Waterloo or Ottawa, for example.
Just remember it's far from the easiest province to immigrate to.
How to Apply to a PNP
Another important thing to remember is provincial/territorial PNPs work in conjunction with the federal Express Entry program. A nomination from a PNP will normally add 600 points to your Express Entry CRS point total. This will boost your CRS total to well above the required levels in order to receive an invitation to apply (ITA). Check out our blog here about CRS point totals and Invitations to Apply to see just how valuable a provincial nomination is.
As always, you need to remember that while it cannot guarantee you that a PNP will ensure an invitation to apply for permanent resident status (especially if admissibility issues arise), a nomination is almost always a ticket to that valuable PR visa in your passport.
How do I start the PNP application process?
Your first step should always be to go to Express Entry and complete and submit a profile. Your profile will act like a resume that provincial PNPs can review and see if you are eligible for one of their programs or streams.
But how about the provincial PNP programs?
Each province has its own PNP website which we list below. Once you've submitted your Express Entry profile you can then review which PNP suits you best. However, we recommend first researching a little about individual provincial PNPs and then uploading your Express Entry profile. And yes, some PNP streams are still not part of Express Entry, but those are for unique situations that likely do not apply to you. Go to the PNP website for details.
Can a nomination compensate for me being inadmissible to immigrate to Canada?
No, it can't. To be eligible for any PNP, you must be admissible to Canada.
Do the government fees cover both Express Entry and any PNP I apply to?
No. You should carefully review the fee structure both at Express Entry and at your PNP and see what you have to pay and when you have to pay. Some fees are only paid later in the process, but most fees are paid upfront at the beginning.
Is it a quick process to apply to a PNP?
That would be nice, but no, it is always a fairly detailed and often lengthy process. Making sure you meet the obligatory deadlines in the process and submit all the required documentation is not brain surgery, but it is something you have to keep careful track of.
The key is choosing the right stream or program in the province that most suits your skills and needs.
<>You want to make sure you don't overlook opportunities offered by some programs that may turn out to be your best choice to get that Permanent Resident visa to Canada.
Let Immigrop help you with Immigrate to Canada through a PNP
At IMMIgroup our qualified and licensed consultants will help guide you through the process and ensure you avoid the kind of errors that slow your process down or even derail it and force you to start all over again, wasting time and money. And doing it right usually starts with choosing the right provincial nominee program.